Splashing colors
Samsung Galaxy Tab S 10.5 review: Splashing colors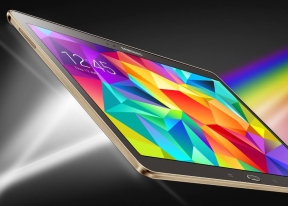 8MP camera
Samsung Galaxy Tab S 10.5 features 8MP main camera, capable of capturing still images with a resolution of 3264 x 2448 pixels in 4:3 aspect ratio. Users who opt for 16:9 images will have to make do with a resolution of 3264 x 1836 pixels.
The camera UI is similar to that of the Samsung Galaxy S5. There's a column of shortcuts on the left, the middle two of which are customizable (you can add up to three shortcuts). All settings are collected into a grid of shortcuts so you can access everything easier.
The Mode button is a scrollable list at the bottom. Several options have been combined into Shot & more - Best photo, Best face, Drama shot, Eraser and Panning shot. You can download additional modes too.
Samsung Galaxy Tab S 10.5 camera produces the same high-quality photos as unit found in the Galaxy Tab Pro 10.5. The amount of detail is high, the noise is low and the photos have good color rendering. There are some issues, like the noticeable oversharpening halos, but those are minor overall.









Samsung Galaxy Tab S 10.5 camera samples
The snapper's HDR mode does an excellent job of adding more detail in the highlights and keeping the real-life look of the photos without going overboard with the effect.
And here's a quick look at the performance of the single LED flash.



Low light sample: Night mode & Flash On
We've also took some time to snap some samples from our traditional shooting scenes.









Samsung Galaxy Tab S 10.5 camera samples
Here is an HDR test, too.
The Galaxy Tab S 10.5 offers 180-degree pano shots and can snap those in both portrait and landscape modes. If you opt for the portrait orientation you'll get bigger field of view and higher resolution - about 10,000 x 2,000 compared to 10,000 x 1,000 px in landscape. The quality is great, and the stitching is near perfect.



Galaxy Tab S 10.5 panorama shots in portrait and landscape orientation
Photo quality comparison
The Galaxy Tab S 10.5 has an 8MP camera and its performance is pretty much on par with some of the best 8MP cameraphones out there .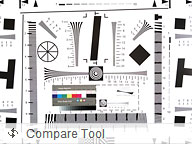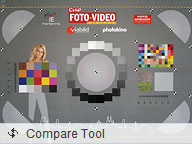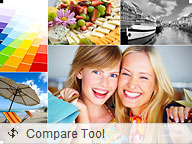 Samsung Galaxy Tab S 10.5 in our Photo Compare Tool
Video camera
Samsung Galaxy Tab S 10.5 is capable of capturing 1080p videos. The video recorder is placed in the same interface as the still image capture. It is activated via a button which sits right above the one for the regular camera.
Videos captured with the Samsung Galaxy Tab S 10.5 have a good deal of resolved detail, steady framerate and little noise. Colors and white balance are similar to those in still images. The tablet can certainly give many cameraphones a run for their money.
Here are 1080p video samples that we've uploaded to YouTube.
And here is an untouched 1080p@30fps video sample for you to download. You can check this 1080p@30fps video sample too.
Video quality comparison
Samsung Galaxy Tab S 10.5 enters our video compare tool as well.