Double smart
Samsung Galaxy Y Duos S6102 review : Double smart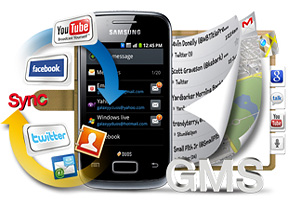 Final words
Samsung had a simple goal in mind for the Galaxy Y Duos S6102 - an affordable dual-SIM Android. And as far as that goes, they've hit the nail on the head.
That's not a big surprise - the Galaxy Y is hugely popular in some regions and the extra SIM slot will make it even more desirable. A second SIM means you can get a cheap texting plan or a plan with lots of minutes to other carriers. A plain data plan with no calling is possible too (as those are cheaper than add-on data plans).
The Galaxy Y Duos is not a perfect phone - the screen is pretty bad and the camera is barely there. But we can't really complain about any of that - it's a penny pincher's handset and the rest of the specs are good for an entry-level smartphone.
The Y Duos doesn't have much competition either as dual-SIM phones are typically feature phones.
There's the Samsung Galaxy Y Pro Duos B5512, which has the same hardware package, with the only difference that it has a hardware QWERTY and the screen is smaller (2.6"). There's a dual-SIM version of the Samsung Galaxy Ace too, but that's a CDMA phone (with GSM connectivity for roaming) and is available only in select markets.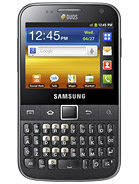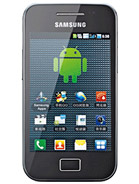 Samsung Galaxy Y Pro Duos B5512 • Samsung Galaxy Ace Duos I589
The LG Optimus Net Dual is an easier to obtain alternative to the Y Duos. Specs-wise it's pretty close to the Samsung, but it tops it with a 3.2" HVGA screen.
Another option is the Motorola XT532 - with a 3.5" HVGA screen and 5MP camera, it's a slightly better-equipped offering.
Then there are the likes of the Alcatel OT-918D and Gigabyte Gsmart G1342 Houston, if you're willing to go for a lower-tier brand.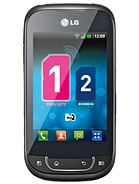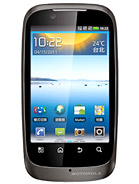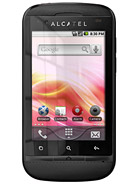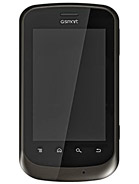 LG Optimus Net Dual • Motorola XT532 • Alcatel OT-918D • Gigabyte GSmart G1342 Houston
There are some other dual-SIM droids out there, but they have quite limited availability or come from even less known makers.
If you're running a tight budget for both phone and monthly bills, the Samsung Galaxy Y Duos S6102 is a good pick. Whether you find the SIM slot a must-have or a sideline, the phone has everything other entry-level Android phones have.