Corby with brains
Samsung I5500 Galaxy 5 review: Corby with brains

Final words
The Samsung I5500 Galaxy 5 is the future. OK, now, take your time. Laugh it up. But it looks like the term smartphone is about to become meaningless. It won't be too long before they are all just phones again – like in the good old times. The Samsung I5500 Galaxy 5 is the right sort of step – slow and cautious – into a world where every phone is a smartphone. And it seems pretty obvious that Android is the right OS.
But let's not get carried away. What we have here is a no-frills entry-level package. It does make sense though in the proper context. You can look at the Galaxy 5 as merely a stage in the Corby evolution. And that's exactly what works in its favor – a Corby smartphone sounds like a solid upgrade option for many Samsung users.
If you're coming from a Corby and you're not too keen to skip a few stages in your upgrade history, the Samsung I5500 Galaxy 5 is a perfect option. You're not likely to fuss about so many things missing as long as you get a phone to put loads of apps on. And it's a cheap option too – carriers will probably make you an offer you can't refuse.
Then it's up to you to weigh the pros and cons. The Galaxy 5 has a neat and friendly interface and runs pretty fast. The connectivity is all there and the social networking is duly covered. It's not good at imaging though and the otherwise solid browsing is let down by the small screen. Just bear in mind that the low asking price is not the only explanation for the rather unimpressive specs.
The Galaxy 5 needs to distinguish itself from similar but slightly better equipped phones in the Samsung Android lineup. The Samsung I5800 Galaxy 3 (or Apollo), which we recently reviewed,has a 3.2-inch WQVGA screen and tops the Corby smartphone with a built-in GPS receiver and DivX/XviD video support.
Elsewhere, the Motorola QUENCH, the Sony Ericsson XPERIA X8 and the LG GT540 Optimus are obviously better spec'd than the Galaxy 5 too but have one thing in common: the dated OS version (1.6 or earlier).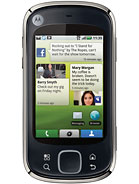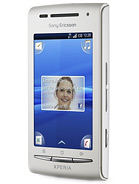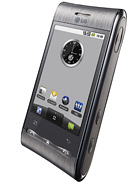 Motorola QUENCH • Sony Ericsson XPERIA X8 • LG GT540 Optimus
Nokia have quite a selection of affordable touchscreen smartphones too. The already proven worthy Nokia 5800 XpressMusic and its cheaper sibling, the 5530 XpressMusic, are still a solid option for budget-conscious smartphone buyers.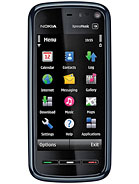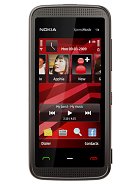 Nokia 5800 XpressMusic • Nokia 5530 XpressMusic
There's enough choice already when it comes to smartphone action within budget. Android still has a bit of catching up to do with Symbian in terms of affordability. But it's getting there with phones like the Galaxy 5. The Corby smartphone is as basic as it gets, but it looks like the right phone for the novice user. Just be warned – as soon as you get one, you're in it for good. So you better start thinking about your next smartphone.