Tasks & more
The Sony Ericsson C902 offers many time-management features. There is an Organizer icon in the main menu and it contains several applications: File manager, Applications, Video call, Calendar, Tasks, Notes, Synchronization, Timer, Stopwatch, Calculator, and Code memo. The Calendar offers monthly, weekly and daily views. When you add a birth date in the phonebook, the phone prompts adding it to the calendar. Tasks can be two types: simple Tasks and Phone calls. Notes are written similar to messages; the T9 dictionary can be used here as well.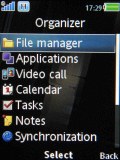 The traditional Organizer with its apps
The Alarms are part of the main menu. There are five alarm slots available. Each one offers a lot of options - you can choose to repeat the alarm on chosen days of the week or everyday. Text and a picture can be added to the alarm. Furthermore, the alarm's behavior can be defined in case the time it is due to go off comes while the phone is in silent mode.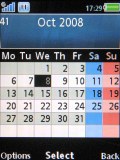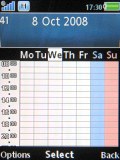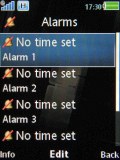 Organizer menu • Calendar • Alarms
The Voice recorder has no limit to recording length, making the free memory available the only restriction. The Calculator is the regular Sony Ericsson one. It offers the basic functions, no bells and whistles. The stopwatch and countdown timer are also the well known basic applications.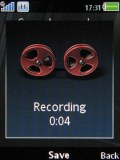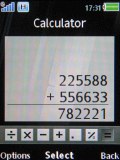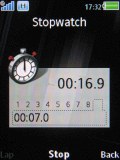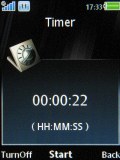 Voice recorder • Calculator • Stopwatch • Timer
Some other applications include MusicDJ and VideoDJ. VideoDJ is for making your own video clips by mixing already existing ones with still pictures, text and a variety of effects or for making basic cuts using special transitions and adding background music. MusicDJ is a very simple application for creating custom polyphonic melodies.
As for additional applications, the Sony Ericsson C902 comes with the widely used FaceWarp and Photo Mate.
Location services and knowing your way around
Available for free download and compatible with a variety of mobile OS and Java-enabled handsets, the Google Maps for Mobile come preinstalled in the C902. With Location services you can get help finding your way, view information about your current location and save your favorite locations. To use all features of the Location services internet access is a must.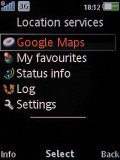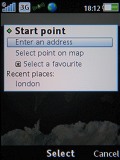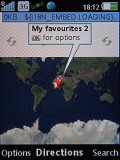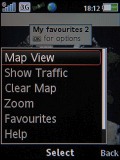 Location services with Google Maps • User interface and some of the menu options
After defining a start and end location, the possible routes are being calculated with overall guidance, based on the available information in the database. With the GPS Enabler HGE-100, plugged in, Location service gets full GPS functionality, as well as A-GPS for faster satellite lock. This makes it possible to use navigation on the go, with turn-by-turn guidance.
Two different view modes are available - Satellite and Map view. Traffic information is another important feature here. The user interface is nice and intuitive.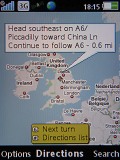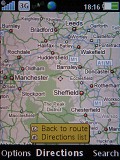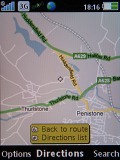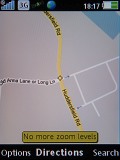 The Map view is very informative • zooming in a street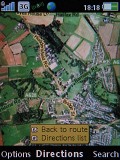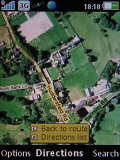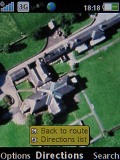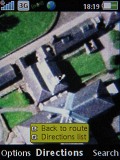 Zooming in a satellite view brings you to a street level details
With a plugged in GPS receiver, the Status info application displays the current activity in km/h for a 60 minutes period. The GPS connection status is indicated on the second tab of this application.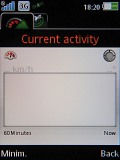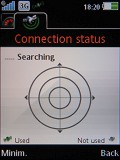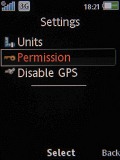 The Status info application and some of the available settings
Of course, saving your most recent routes is as easy as it could be. Within several clicks, a title, description and position is all you need to save a favorite location.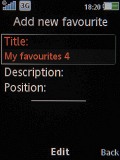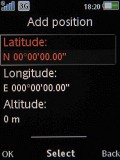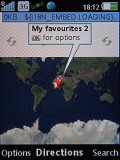 Adding a specific location as favorite
Final words
Last time we checked Sony Ericsson C902 was a hi-end cameraphone and now it's well into the daily grind of its megapixel league. Not being top-of-the-line is not necessarily a bad thing though. At 250 euro and heading down, Sony Ericsson C902 is a must-consider. The touch-operated camera and unique active lens cover are strong enough points in a handset that won't go unnoticed anyway. The stylish metal bodywork and slim line do give it an edge with the style-conscious users.
The biggest - and perhaps the only - letdowns of a cameraphone of this caliber are screen size and the poor video recording capabilities. Still excellent build quality, fast speed data, solid multimedia and great interface in feature phone terms do sound right for the slimmest 5 megapixel cameraphone. So, we see nothing wrong with a cameraphone that looks and acts solid, but doesn't tear a hole in your pocket.
Remaining an excellent alternative in the camera-centric phones realm, the Sony Ericsson C902 still loses to the similarly priced Samsung F480 Tocco with its fancy touch UI and good camera and the Nokia N82 with its superb image quality plus GPS and Wi-Fi. Nevertheless, we enjoyed its company and won't mind seeing it around more often.