8 gigs of character
Sony Ericsson W980 Walkman review: 8 gigs of character

Additional applications
As far as additional applications are concerned, Sony Ericsson W980 has some to boast. There's a comparatively large number of Java-based applications in the designated folder of the organizer submenu.
We start with the AccuWeather application. It gives you up-to-date weather information for locations of interest. Current conditions overview and a three day forecast is available for a great number of cities around the world. You should bear in mind that the data is downloaded in real time so data charges may apply. Not that we can think of any other way for the application to work but we still feel a warning is due.
The Java-based Converter fills in for the absence of a native application on the Sony Ericsson W980. It works with distance, volume, weight, temperature, speed, and area. There's also a tip calculator, which allows splitting a bill, topped with a predefined rate, equally.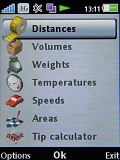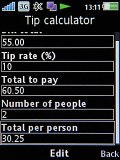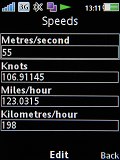 The converter also features an interesting tip calculator
One of the most interesting applications that come preinstalled on Sony Ericsson W980 was the Music Mate 5. It consists of several music-centered mini applications. The first of them allows you to play music by shaking your phone. You can choose from a huge list of musical instruments for each direction.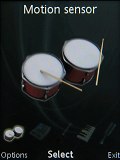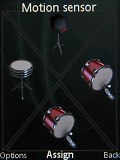 Playing music with the motion sensor of Sony Ericsson W980 is quite amusing
Music Mate 5 also includes a Beatbox with quite a variety of beats. The application can also help you playing the guitar or keyboard, by demonstrating the proper finger positions for individual chords. Finally, the Music Mate 5 includes a guitar tuner that can help you tune your guitar using the phone's microphone.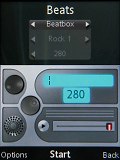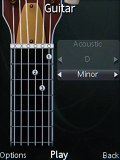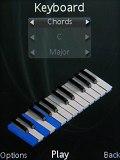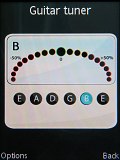 The other features of Music Mate 5 are: Beatbox, Guitar and Keyboard chords and Guitar tuner
There is also a step counter on the Sony Ericsson W980. It may be set to work in the background, counting the steps you make throughout the day.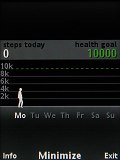 Step counting application is also on board
And finally, World Clock 3D allows you to spin the globe searching for a time zone. You can zoom in and out as you please. Of course you can also search by city name.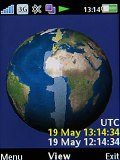 World clock 3D has nice graphics
Games are entertaining
The gaming department of our Sony Ericsson W980 features three titles - Need for Speed: Pro Street, Lumines block challenge and Sudoku.
The Need for Speed: Pro Street game has cool 3D interface and is well worth giving a try (or a shake if you prefer). It can be controlled by simply tilting the phone left or right thanks to the built-n accelerometer. We however did prefer the old-fashioned (and way more convenient) D-pad control for that purpose.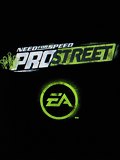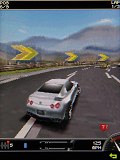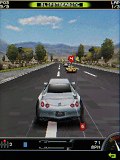 Need for Speed is well familiar
The Lumines block challenge game is a Tetris-like game, where you have to group identically-colored blocks in order to make them disappear. There is even a VS mode where you are competing against a bot and it gets quite amusing indeed.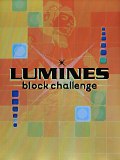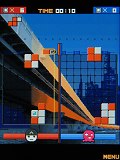 Lumines blocks is an amusing Tetris-like game
The last game is a java interpretation of the world-popular Japanese game. It has nice interface and a enough difficulty levels for every taste.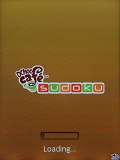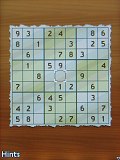 Sudoku has difficulty levels for all kinds of players
Final words
As time has come for us to part with Sony Ericsson W980, we are left with quite positive impressions. The latest Walkman clamshell has a really nice feature-pack and great user interface to back it up.
The camera functionality was the only serious disappointment - the lack of auto focus and the ridiculous camera interface are anything but appropriate for a high-end such as this one.
However the Sony Ericsson W980 manages to flaunt a number of unique extras that make it stand out. The piano black front, light effects and the FM transmitter are not something to find on every other phone out there. Identity is getting more and more crucial in the overcrowded mobile market. That alone is enough for a well deserved pat on the back for Sony Ericsson W980.
The only reason for a cool-off is the lack of information about the expected price of Sony Ericsson W980. We can't help anticipating a rather hefty price tag on the new Walkman flagship. This might just be enough to throw it in the pool with some big sharks and we are not quite sure if the W980 will make it there. We do like it enough though to hope it proves us wrong.