Organizer
The Sony Ericsson Xperia J comes with a solid set of organizing options, including a document viewer.
The app in question is OfficeSuite and it has support for viewing document files (Word, Excel, PowerPoint and PDF, including the Office 2007 versions). The Pro version (a $15 update) can also edit documents.
Reading documents is quite comfortable and panning is blazing fast. There's built-in file browser and cloud storage integration (Google Drive, Dropbox, Box and SugarSync).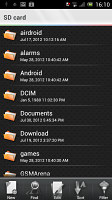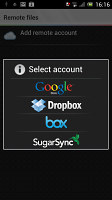 Built-in file browser • Cloud integration
The calendar has three different types of view - daily, weekly and monthly. The lower section of the screen is reserved for a list of upcoming events. Adding a new event is quick and easy, and you can also set an alarm to act as a reminder.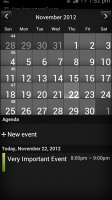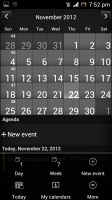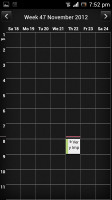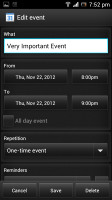 The organizer centerpiece - the calendar
The Calendar also pulls info on upcoming events from your Facebook account. Facebook events appear just like regular calendar entries but you can't edit them on the phone, they are read-only.
There is also a calculator aboard. It is nicely touch optimized - the buttons are really big and easy to hit. You can expand advanced functions (trigonometry, logarithms).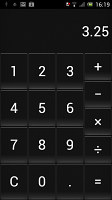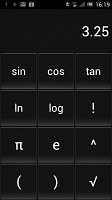 Regular Calculator • Scientific Calculator
The alarm clock app supports multiple alarms, each with its own start and repeat time. The Alarms app can also work as a desk clock - you have a big toggle for the brightness, as well as weather info and shortcuts to gallery slideshow and the music player. There's no world clock, stopwatch or timer though.
Finally, the Sony Power Saver app lets you automate certain power saving functions for your device, such as whether to dim the display or disable certain connectivity features when the battery falls below a certain level.