Changing swim lanes
Sony Xperia M5 review: Changing swim lanes
Capable 21.5MP camera
The camera is another department where Sony has made some major strides forward with the M5, at least on paper that is. The M5's front-facing shooter is now capable of delivering the same 13MP resolution as the main camera of the M4 Aqua - it is a pretty high-def selfie shooter that delivers an impressive level of detail.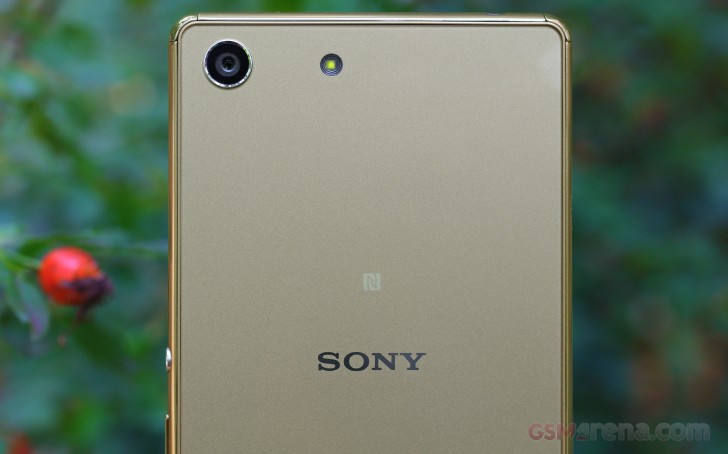 The main camera on the M5 is now a whopping 21.5MP. You don't usually see halves of a megapixel in a mobile shooter, well not in the official specs sheets at least, but is seems the closest Sony felt comfortable rounding up to was this.
It is quite an impressive camera, equipped with phase detection autofocus and capable of delivering resolutions of up to 5312 x 3984 pixels in 4:3 (21.1MP) and 5334 x 3008 pixels in 16:9 (16MP). The wider horizontal resolution in 16:9 aspect ratio mean the sensor is actually bigger than what we see in 4:3 aspect, but that still doesn't work out to 21,5MP, but rather 21.25MP. Anyway, we're sure Sony knows its way around its own sensors so let's leave it at that.
The impressive hardware, in combination with the capable MediaTek Helio X10 chip makes it possible to shoot UHD 2160p videos at 30fps with the main camera and up to 1080p@30fps with the front-facing one.
The phone has a dedicated two-stage shutter button, which makes precise focus a whole lot easier. It is a shame that there is no dual-tone flash, but just a plain single LED one.
The camera viewfinder is the usual affair, nothing has changed on Android Lollipop. In Superior Auto mode stills and videos share it and you can snap a photo or shoot a video without changing modes beforehand. While this is convenient, framing your videos correctly is nearly impossible as they have a different field of view and you only get to see the actual framing only once you've started recording.
In Manual mode you can switch between stills and video capture so that you can see the framing of your images and videos correctly (each with its own field of view) before you've pressed the shutter.
In Manual mode you also get access to "manual controls" on the viewfinder, which sounds more impressive than it really is. There's an exposure compensation slider and a white balance selector. You can also control the ISO, metering and focus modes, turn on/off image stabilization, but those are buried in the settings menu.
You do, however, get a dedicated video mode, with a proper viewfinder with manual control, which is nice to have.
The Superior Auto shooting mode is what we've already seen in other Xperia phones. There are no settings you can change, everything here is done automagically.
Manual and Superior Auto aside, the Xperia M5 offers several other interesting shooting modes.
There's Sweep panorama but, it's not really all that great. Stitching is not horrible, but till clearly visible.



Panorama samples in both orientations
Then, there are the Augmented Reality effects, which stamp one of several virtual worlds over your scene and you can even move around in this world thanks to some intriguing motion tracking effect (note that it needs real-life visual cues in the scene to track your motion). Children will love this mode, but us bitter adults are unimpressed.
Other modes include the regular Picture effect mode, which creates a 3 x 3 grid that shows all the available effects in real time.
Image quality
As already mentioned, Sony's new camera of choice for the M5 marks a huge step forward compared to the 13MP unit on the M4 Aqua. The camera on the M5 looks mightily impressive, at least on paper that is.
However, despite all the success Sony's been enjoying with developing and selling camera sensors to almost everybody in the smartphone business, the Japanese tech giant own products are far from perfect. The M5 is still plagued by the typical for Sony non-even edge-to-edge sharpness. This means that the image sharpness is not even across the frame and only the central part of the image is tack sharp.
On the other hand, colors are great and so is contrast and dynamic range. The M5 also offers nice detail definition and even great pixel level processing. But, that can only go so far in balancing the blurriness along the edges of each shot.
Also as soon as it gets darker, or even when part of the scene turns out to be in the shadows, the digital noise in those regions spikes up and the noise suppression clearly squashes a lot of the fine detail.
Here are some camera samples form the 21MP camera:
On a more positive note, however, the new faster hardware seems to have cured the sluggishness of past "M" models. The camera is now nice and responsive and Sony's legendary Superior Auto mode seems to have gotten better as well. It still has its hiccups and can sometimes toggle to an odd shooting mode, but it generally manages to produce far better photos than a zero-confing manual approach. Here are some samples taken with Superior Auto on and off.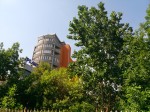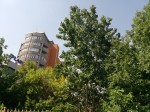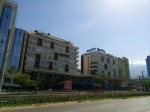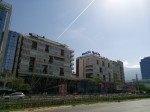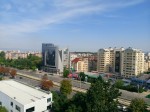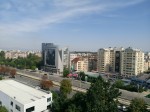 Superior Auto • Manual • Superior Auto • Manual • Superior Auto • Manual
While Superior Auto would occasionally activate the HDR mode, if you really want to force it, you'd have to go to Manual mode and select Backlight Correction (HDR) from the Scenes menu.
Here are a few HDR samples: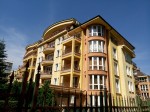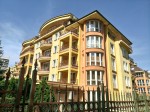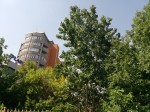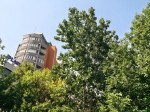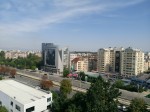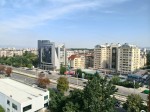 HDR off • HDR on • HDR off • HDR on • HDR off • HDR on
Last, but not least, we also tested out the 13MP front-facing camera. Photos came out with nice colors and a lot of detail, as one would expect. Here are a couple of samples at slightly different lighting.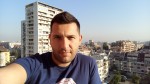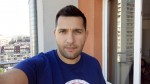 Sony Xperia M5 13MP front camera samples
Still camera comparison
We uploaded the full resolution (21.5MP) photos to our photo quality comparison database to compare against other high-resolution smartphones.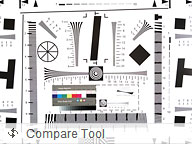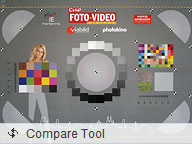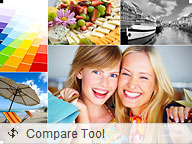 Sony Xperia M5 in our photo compare tool
4K video recording
If we have to point out one reason why the M5 offers a hugely improved camera experience, it would definitely be video recording. The MediaTek Helio X10 has the muscle and the 21MP camera has more than enough pixels, which added together equal a splendid 4K video experience.
The camcorder shares the same UI as the still camera, unless you go into manual mode. In manual mode you can set a timer and fiddle with settings like exposure, metering, focus mode, etc.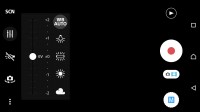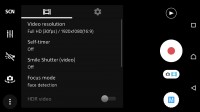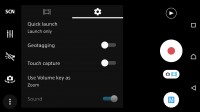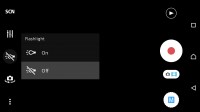 More shots from the dedicated video capture UI
For videos the Xperia M5 features digital image stabilization - SteadyShot, but there's a price to pay - the field of view (FoV) is reduced (it's how all digital stabilization systems work). Also, it takes a huge toll on the quality. The phone is smart enough to detect whether you are shooting hand-held or you have rested it on something stable but you get the reduced FoV either way if the option is turned on.
If you go into video mode from the Manual shooting mode, you get an HDR option, as well as various preset scenes to pick from.
The M5 shoots truly gorgeous 4K videos with a resolution of 3840 x 2176 pixels and a steady framerate of 30 fps. The bitrate is also quite impressive at 54 to 55 Mbps, coupled with a 48 kHz audio sampling rate. Resolve detail is really impressive. Overall, the M5 offers 4K video fit for a flagship.
Rather surprisingly, autofocus was pretty laid back unlike most other Xperia phones we have reviewed and hardly hunted for focus while video recording. Setting the autofocus to a single focus per video remedies the issue entirely.
Naturally, the M5 can also do 1080p videos as well and does a pretty impressive job of it. Furthermore, there is even a 60fps option that also produces impressive results, smoothing out the motion. Below is a 1080p sample at 30fps you can check out.
Sadly, YouTube has issues with the H.265 video codec used for the 4K and the 1080p@60fps videos, so we couldn';t upload those there. You can still download short camera samples further down below.
And here are the untouched video samples:
1080p@30fps (10s, 20MB)
1080p@60fps (10s, 35MB)
4K@30fps (10s, 54MB)
Video camera comparison
The Sony Xperia M5 captures gorgeous 4K videos. It managed to resolve a lot of detail in our resolution chart test and under good light conditions, but there is lots of noise and artefacts when shooting in low-light rooms.