Acer announced two new Liquids just days before the IFA kicks in. Also, the company just brought to the market its FullHD LCD-packing Tegra 3-powered Iconia Tab A700 Android tablet, so we just had to stop and see what those are all about.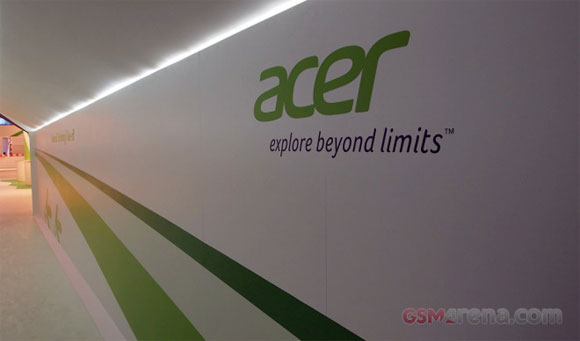 So here we are, at Acer's booth trying to get to know the new Acer lineup a little better.
Acer Liquid Gallant
As it turns out the Acer Liquid Gallant is a nice looking, but underpowered mid-ranger packing a 1GHz single-core processor, 1GB RAM, 4GB storage and the usual connectivity extras. The phone uses a 4.3-inch HD capacitive touchscreen and runs on Android 4.0 Ice Cream Sandwich.
We had the pleasure to play with the Ceramic White unit and we have to say it looks really sweet. In addition to the matte battery cover Acer's added a few metallic plates as well. That way the phone looks way better than you would expect from a handset in its price range.
Since the Gallant lacks glossy parts (besides the screen glass, of course), fingerprints are mostly out of the question.
Acer Cloud Mobile
The ICS-running Cloud Mobile was also showcased at Acer's booth. The smartphone was announced back in February, but it's just now that we see it in action. It runs on a 1.5GHz dual-core processor and features a 4.3-inch 720p display, an 8MP camera and good connectivity options.
An interesting design decision was to put the power on/off key on the back of the device right next to the camera lens. It's a really convenient spot actually, but we guess that camera lens would need cleaning more often than not.
Acer Iconia Tab A700
Finally, the star of the show - the Iconia Tab A700 slate. It's based on NVIDIA's Tegra 3 quad-core platform and utilizes a 10.1-inch Full HD display. The tablet arrived on the market just this month and it's surely worth checking out.