vivo announces 120W Super FlashCharge that tops a 4,000 mAh battery in 13 minutes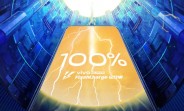 The fast-charging competition is becoming fiercer and fiercer - last year we saw OnePlus reaching 30W , Huawei did 40W on their flagships and the Oppo Find X was the first phone with the stupid fast 50W SuperVOOC Flash Charge.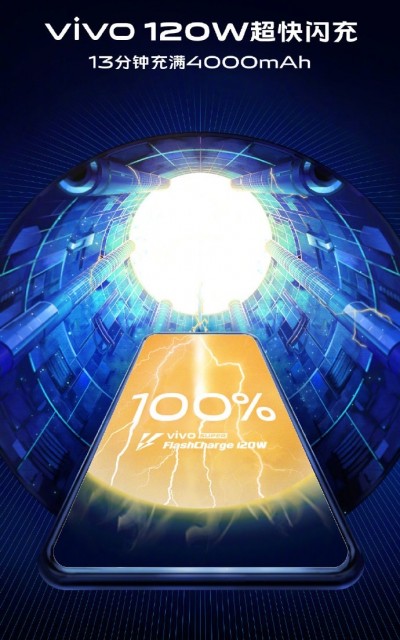 Today vivo announced its plans to far outdo everyone with its new 120W Super FlashCharge. Yes, the number is correct. According to the official information, it could fill 50% of a 4,000 mAh battery in 5 minutes and needs only 13 minutes to reach 100%.
The smartphone manufacturer is preparing for MWC Shanghai 2019, which is taking place next week. vivo is expected to demo the tech in front of people, alongside an actual 5G smartphone, and not just some modification of an already existing device, like it did back in December.
The 120W charging rate might sound interesting in theory, but we think it might need some extra time before coming to actual products. Ultra-fast charging usually generates a lot of heat, which makes it hard to fit within the thermal constraints of a modern day smartphone. Then again Xiaomi recently teased that it's working on a 100W charging standard, so maybe we are on the verge of a breakthrough.
T
Calm down, heat is what kills the battery. If they can find a way to ensure that it doesn't produce high levels of heat then the battery's life cycle won't be adversely affected
S
nope. the new tech is about dividing the battery into smaller batteires and connect them parallel. so you are still using low watts per small battery for charging. not as you think
?
Yes, but the price of the graphene battery in the begining will be very high. It will take years for these batteries to become affordable for widespread use, just like SSD's were
ADVERTISEMENTS