Camera
The Redmi 8A has a single 12MP f1.8 camera on the back with dual-pixel PDAF and flash, and a single 8MP f2.0 camera on the front. Both cameras are capable of 1080p30 video.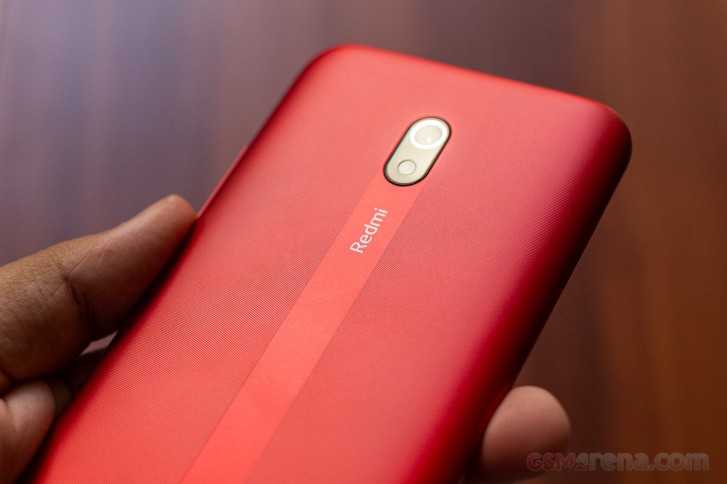 The camera software on the phone is visually similar to other MIUI devices but has been stripped off most of its features. You have your standard photo mode, video mode and portrait mode but there's no night mode. A short video mode is present to record 15 second clips for social media apps like Instagram. A Pro mode exists but only offers manual white balance, focus, shutter speed, ISO and metering adjustments. The standard photo mode also offers HDR and AI mode options.
The camera quality on the Redmi 8A is underwhelming. The biggest issue with the camera is the dynamic range, which is quite poor, resulting in overly contrasty images with blown out highlights and crushed shadows. The detail and color rendition are mostly fine, and the noise levels are low, even in low light conditions. One annoyance while shooting is the low resolution viewfinder feed, which makes it hard to tell at times if you're in focus.
The HDR mode on the phone does work reasonably well, fixing most of the issues with the dynamic range. Unfortunately, keeping it on is not an option as the shutter lag is quite high when HDR is enabled. You need to stand still for much longer after pressing the shutter, otherwise, you may end up with an unusable shot, and it takes about three seconds for the phone to finish processing that image. In that time, you cannot take another picture or even open the image gallery.
Video quality is okay for the most part but the lack of optical or electronic stabilization means the video is quite shaky.