A pad to remember
Asus Memo Pad ME572C review: A pad to remember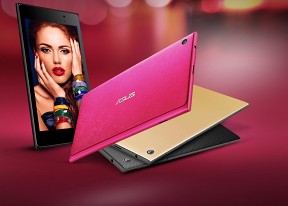 Not much of a 5MP camera
The Asus Memo Pad 7 ME572C is equipped with a 5MP main shooter at the back, which captures images up to 2560x1920 pixels and video up to 1080p. The app interface is combined, offering a screen shutter release button and a video record button side by side. The volume rocker can be set either as shutter release or zoom control.
An array of shooting modes are available on top of the Auto including Night, Panorama and HDR. A selfie mode helps utilize the main camera for the purpose, acknowledging that the front camera is to be used for video calls only. Depth of field takes two shots and combines them in one image for a closeup with a blurred background.
The Settings menu offers control over white balance, ISO, exposure compensation, the lot. The list is scrollable through still, video and general options with tabs for quick access.
It all looks good on paper, but the reality is that image quality is, to put it bluntly, poor. Apparently Asus is determined to discourage users from using a tablet as a camera and is sticking with this policy. The camera seems to be carried over from the ME176C model, judging by our similar findings on this one. Or simply it fell in the category of corners that need to be cut to make the budget.
Either way, the images produced by the Memo Pad 7 are only good for casual snaps that won't make it to paper and shouldn't be viewed at full magnification. Close inspection reveals little resolved detail and the photos have a watercolor look to them. Dynamic range is limited and it is not helped by the automatic exposure, which produces random results over consecutive shots of the same scene within a few seconds.
On the positive side, focus is reasonably fast and accurate and the camera feels snappy in use. It also did fairly well for its own standards in macro shooting where it was able to get really close to the subject and still acquire sharp focus. With such a large slate, casting its shadow, however, lighting becomes problematic.
The HDR mode only works a small percentage of the time. In most cases it produces a strong purplish cast resulting in an unusable picture. When it does work, the gains in dynamic range are largely offset by the detail that's being sacrificed.




HDR mode off/on
In Panorama mode the tablet produced usable images with seamless stitching and even exposure. In portrait orientation the image came out at around 8MP with a height of around 1800 pixels. Linear objects nearby have jagged edges though, so you should keep that in mind when framing the shot.
All in all, the camera on the Memo Pad 7 is only good as a last resort. You can check out how it fared in our controlled studio environment using the tool below.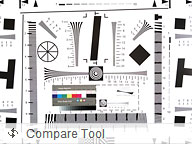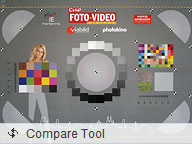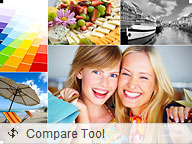 Asus Memo Pad 7 ME572C in our photo compare tool
Video recording
The video recording capabilities of the Asus Memo Pad 7 ME752C top at 1080p/30fps. Bitrate is just shy of 15Mbps and audio is recorded at 192kbps, a step up from the 96kbps of the ME176C.
We weren't anticipating miracles after our experience with the stills shooting, but we ended up disappointed nonetheless. For starters, the video camera field of view is drastically narrower than the still camera's and the viewfinder doesn't prepare you for the difference, which only becomes apparent when you hit the video record button.
Moving on to quality, things don't get any better. The advertised 1080p resolution is more of a wish than reality and the level of detail is similar to a decent 480p video. The mediocre audio output adds to the overall grim impression.
You can download a short 1080p@30fps video sample (00:10s, 18.5MB) taken straight from the device.
For a more detailed look at the Memo Pad 7 video output, you can refer to our video compare tool.