Anything particular that you would like to see in the second half of the year? New phones, new trends, some current ones reversed?

Peter
My two current "must haves" are bezel-less screen and dual camera. I put that in quotes, because I thought I really wanted a metal phone, now my OnePlus 3T sits in a plasticy case. I thought I wanted wireless charging too, but somehow I don't miss it terribly. I will not give up on the 3.5mm jack yet, but mostly because the Bluetooth headphones I want are still quite pricey.
I think what I do actually want is not a feature of the phone but of the ecosystem. Apple's tightly integrated products seem quite awesome. I on the other hand use a Windows laptop, Android phone, webOS TV and an analog watch. There's barely any cooperation between them.

George
Give us the under-display fingerprint scanners already! With hardware buttons disappearing and fingerprint recognition still very much the default biometric authentication method, wouldn't it be nice if the reader doesn't have to be worked into a design accent or end up being an eyesore and a nuisance to use (cough, S8, cough)? Yes, it would be nice.
Also, I've been pleading for a multi-camera setup, because I can't really decide between an ultra-wide and a telephoto to go with the regular one. So, I'll take all three, please, thank you. Tying a smartphone to the back of a Light L16 camera somehow doesn't seem like a viable alternative, on multiple levels.
I, for one, am not a fan of the elongated displays, which LG and Samsung, and possibly Google, seem to be quite fond of. While I do objectively appreciate the pros and cons, it's just that the regular 16:9 ratio works better for me. Yeah, it's me against Google, Samsung, and LG. Tough luck.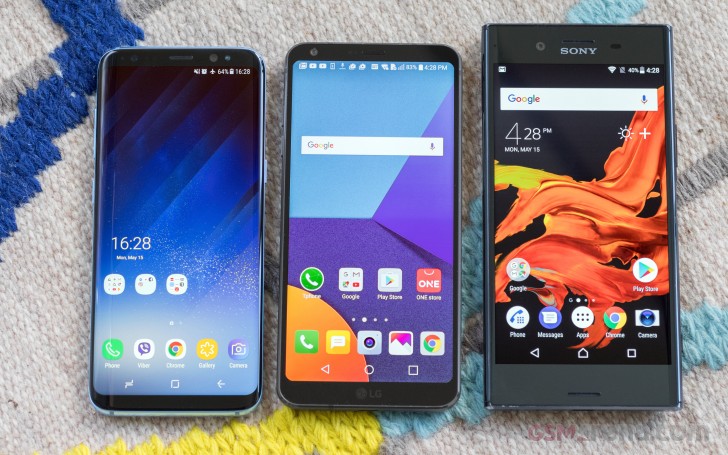 Victor
Just to reiterate, I have somewhat of a retro taste. That being said, I don't necessarily appreciate the push towards curvy panels and only on-screen navigation controls. Then again, waiting on a re-boot of the Samsung Galaxy Note 4, with its stylish metal frame, removable leather back and traditional control layout would be kind of delusional. My hopes lie in the slow but certain progress towards flexible and bendable display panels and the new realm of design possibilities that should eventually bring about. Perhaps we might even get a taste of what is to come by the end of the year.
On another personal and rather "ranty" note, the tech geek in me still has a hard time dealing with feature loss on smartphones, especially in the high end. Allow me to elaborate just a bit: I like having an Infrared port on my phone, the same goes for things like a barometer, NFC and a removable battery, to name a few. These might not be vital on an everyday basis, but are still hardware features that are relevant, yet increasingly hard to shop for.
And since I do understand the non-existent chances of anyone siding with me on the opinions above, I can at least pick my battles and take a stance in favor of the tried and true 3.5mm audio jack. Frankly, I don't really see forced obsolescence working for the audio cable in the immediate future.
Oh, and one last thing, keep the battery-efficient mid-range chipsets coming! I still think that silicon like the Exynos 7870 and Snapdragon 625 take great advantage of what efficient fabrication processes have to offer. Efficiency over raw power is what the masses need.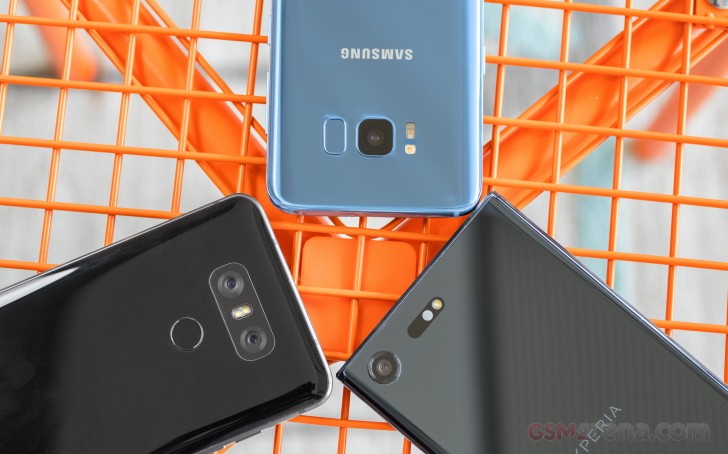 Chip
As I already mentioned for all the great innovation that the H1 products brought we are yet to get a phone that puts it all in one package. What I'd like to see in the next few months is a phablet with a dual camera (ideally P10-style), bezel-less design, the latest chipset and a great screen. We've got no shortage of such devices in the rumor mill, so here's hoping they turn out fine in the end.
And please, please stop the war on the 3.5mm audio jack. I've talked about it and I stand firmly by my position - it doesn't really benefit the consumer in any way as it saves a tiny amount of internal volume and it causes a great deal of inconvenience. Now that we are also seeing that it's not going to be making that much extra money to the manufacturers as those USB-C headphones are not exactly flying off the shelves can we please drop it?
I'm also glad that the pursuit for ever slimmer phones has finally stopped and we are seeing the average flagship thickness level out. Now, if we could back off just a little bit and increase the battery capacity that would be perfect. I'm not saying we should go back to 10+ mm phones, but a 9mm one with 5,000mAh battery would be very reasonable.

Yordan
It looks like Apple is ditching the home button. A "Function Area" keeps appearing on renders and I suspect we might see the Touch Bar to arrive on the iPhone 8. You read it here first!
On a more serious note, I don't expect surprises. I just want manufacturers to keep following the trend of tall screens and minuscule bezels while providing maximum performance. If the Galaxy Note8 is going to be a bigger Galaxy S8+ with an S Pen, it might as well be even more powerful.
Huawei will show off its new Kirin 970 with the launch of Mate 10. This means we will see the fastest Huawei smartphone there is. And let's not forget about Xiaomi and the Mi Mix 2 - a massive screen with a huge battery and excellent performance is all we need for a good time.

Ivan
I like the trend of all-screen fronts - no buttons. I've always liked it and I hope it continues with Apple and the anniversary iPhone - although it seems like a no-front-button iPhone is more likely to come in 2018 than 2017.
Another trend I want to see gather more traction is adding stereo speakers and better on-board audio, whether through the speaker or through headphones (wired and wireless).
I also like what Apple did with the 120 Hz display on the new iPad Pros - imagine faster smartphones thanks to higher refresh rate. I hope it's possible.
What I would like reversed is the trend of putting proprietary virtual assistants on phones. I think Google Assistant, Amazon Alexa and Apple Siri are too far in front for Bixby, Cortana or any of the upcoming AIs to even attempt a market grab.

Himanshu
Yeah, I am waiting for the Samsung Galaxy Note8 - the dual camera beast that it's expected to be. I am sure expectations of the Galaxy Note series fans are at their peak, especially considering what happened to the Galaxy Note7 last year.
The Pixel 2 is the other flagship that I am looking forward to, hoping Google improves on the design aspect this time around. Then comes the Nokia 8, the flagship Nokia device we've all been waiting for ever since the company re-entered the smartphone market. Oh, and not to forget, the anniversary edition iPhone 8 - can't wait to see what Apple has on offer this year. And finally, I also want foldable screens to be made available to consumers in H2 - enough of reports, rumors, and demos, I want to get my hands on such a device now.

Vlad
I would like the new Pixel XL to not switch to smaller bezels, and not have a significantly improved camera and overall design. That's because I really don't want to go through the grueling process of buying a Google smartphone in a country that isn't among the handful where these are officially sold (and that's not even mentioning the huge stock issues one has come to expect from Google). Not again, that is, one year after I had to go through all that for the original Pixel XL. It's simply too soon.
Joking aside, thanks to gazillions of rumors and leaks we basically know what to expect from the second half flagships, perhaps except for Huawei's Mate 10. The iPhone 8 will be expensive and near-bezelless, the Note8 will basically be a slightly bigger version of the S8+ with an added S Pen, and the Essential Phone may finally start shipping before 2017 is over - stranger things have happened. None of these developments are earth-shattering so what I'd like to see is something completely different. But I'm not holding my breath.

Prasad
Second half of the year is all about the iPhone and our expectations have been raised a lot this year with rampant rumors promising everything from OLED displays to a built-in smoothie machine. In the end, no one really knows what Apple has up its sleeve but I for one would like to see some interesting changes to the industrial design that go beyond simply flipping the camera arrangement on the back sideways and having a faster processor inside.
As for trends, I wish we could maybe go back to the days of having a single great camera on the back instead of two mediocre ones. The dual camera fad has everyone jumping on the bandwagon but instead of pushing image quality we are now getting fake depth of field effects that, honestly, don't fool anyone and black and white pictures. Watching resources that would have instead gone into improving the main camera being split into two for silly gimmicks has been the hardest thing this year and it doesn't look like it's going to stop any time soon. For all I know, we will have three cameras on the back next year. I think I'll stop before I give them any further ideas.