It's a quad-camera, but not as exciting
Just like the Honor 20 Pro, the Honor 20 has a quad-camera on its back. Unfortunately, the camera has undergone some downgrades and it isn't as exciting as it was on the Pro model. Still, it is versatile enough and we are eager to see its image and video quality.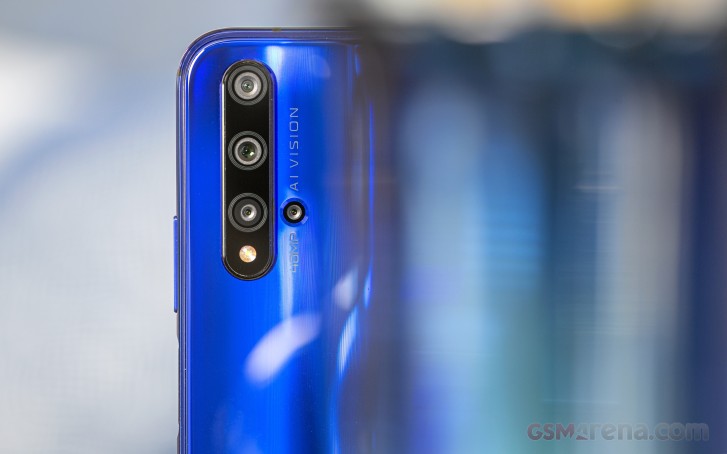 The primary snapper is the flagship Sony IMX 586 sensor - same as on the Honor View 20 and Honor 20 Pro. But while the Pro's had OIS and the first ever f/1.4 aperture, this one is more run-of-the-mill - without OIS and relying on a more pedestrian f/1.8 lens. Phase-detection autofocus is available, but the laser-assistance from the Pro didn't make it on the regular Honor 20.
The sensor uses Quad-Bayer technology by binning four pixels into one, effectively shooting in 12MP. You know the rest - the net result is getting sharper images, better low-light performance, and reduced noise.
The second snapper is a 16MP unit with f/2.2 for ultra-wide snaps and doesn't have autofocus so it may be limiting in certain scenarios where the subject isn't at the optimal distance.
The third one is a dedicated macro lens with 2MP sensor and f/2.4 aperture. It has a fixed focus of just 4cm. This tiny shooter is outside the camera hump, in-between the text inscriptions.
And then the fourth cam is a 2MP depth sensor - replacing the telephoto shooter found on the Honor 20 Pro.
Finally, the punch-hole houses a 32MP sensor with f/2.0 aperture and surprisingly, there's no 4-in-1-pixel tech at play here - the camera outputs the full native 32MP resolution.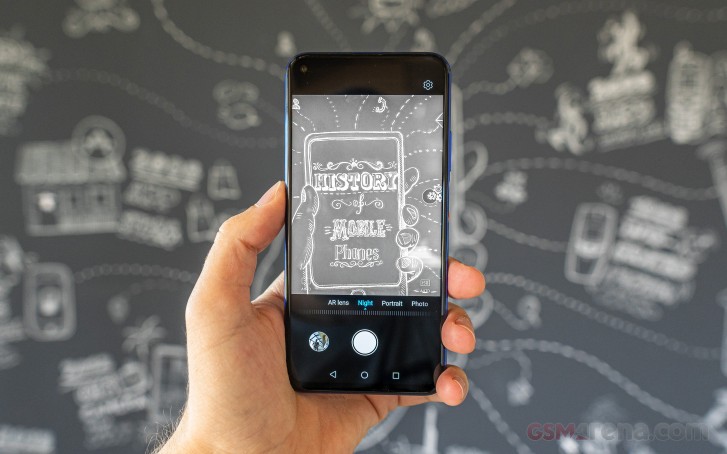 The camera app hasn't changed much in the last Magic UI/EMUI iterations, and it's like the default app of other manufacturers. Swiping left and right cycles between different camera modules while the "More" tab reveals tons of other modes you can play around with. There's the aperture mode usually used for bokeh on subjects that are not human faces and also the Super Macro mode.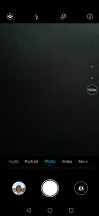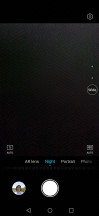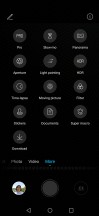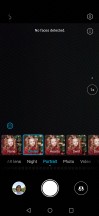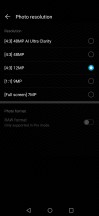 Photo • Night Mode • All modes • Portrait • All photo resolutions
What we found annoying are the portrait effects. Once you switch to Portrait mode, you have the option of choosing between different effects, and the "Circles" effect turned out to be the standard Portrait mode. If you disable the effects - you end up with a normal picture without the background blur. Go figure!
Still image quality
The photos we got from shooting with main camera in default (12MP) mode look sharp and detailed. The colors are true to life, and the dynamic range is rather impressive. High intricacy areas such as foliage or building gratings appeared not as nicely presented as the rest of the image though. There is noticeable oil-painting-like grass and trees, or even obvious detail smudges on some building grates.
Then there is this rather odd softness present only around the bottom left corner. It's not a deal-breaker, but it is there and is worth mentioning. Note that this might be a lens issue that affects only our unit, though.
Turning on the AI will result in higher contrast and colors that look a bit over the top if Blue Skies or Greenery fires. Instagram can do the same in post-processing, as usual.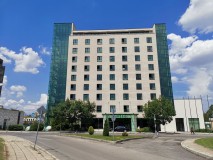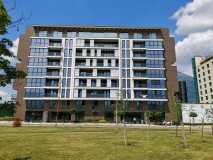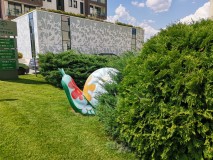 Honor 20 12MP photos with AI boost
There is a 2X zoom shortcut on the viewfinder even though the Honor 20 doesn't come with a telephoto snapper. If you shoot in this 2X mode, you will get a digitally zoomed and cropped picture.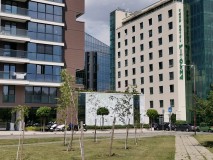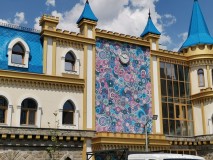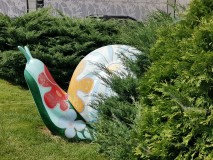 Honor 20 12MP 2x zoomed photos
You can shoot in 48MP if you like, but the photos you will get won't benefit from more detail. The file size is rather huge (10-15MB), while the images are unimpressive and looking more like 12MP to 48MP upscales rather than the real deal.
The recent Honor phones have this dedicated 48MP AI Ultra Clarity mode, which produces much better 48MP shots. It takes a couple of seconds to snap a single shot and you must keep the phone steady, but it will be worth it. The 48MP AIUC samples have much more detail than the regular 48MP images and if you downscale these to 12MP - those are superior in detail to the regular 12MP shots, especially in high intricacy areas such as foliage.
Shooting in 48MP AIUC is a way of getting more from your camera, but the hassle isn't really worth it. This mode works only for daylight photos, needs you to switch to it manually from settings, and it takes 5-6 seconds to snap and save a 20MB image. Indeed, this is not the shooting mode to use daily.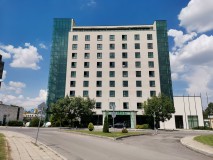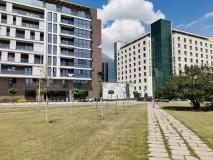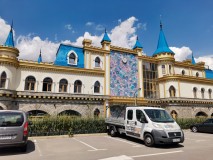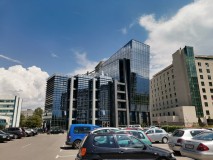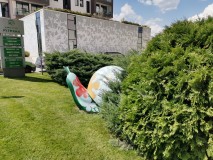 Honor 20 48MP AI Clarity photos
The ultra-wide camera quality is on par with what similar snappers offer nowadays. The resolved detail is about the average, the colors are a bit washed-out, and there is purple fringing here and there. Honor applies automatic distortion correction, so you won't notice many super-curved buildings. The lack of autofocus can be limiting at times, too.
The dynamic range is mostly impressive just like on the regular images, though.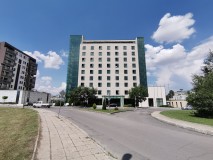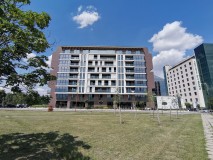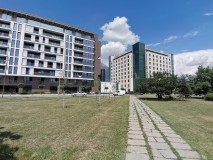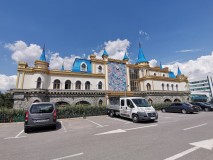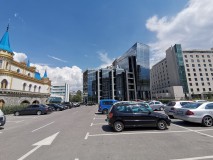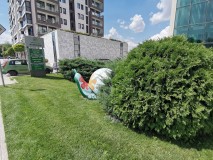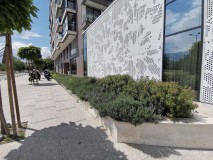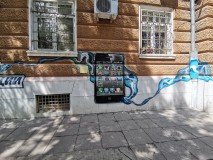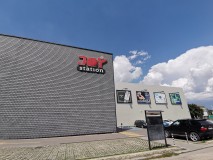 Honor 20 16MP ultra-wide-angle photos
Here are a couple of macro samples from the dedicated macro camera. The detail is surprisingly good for a 2MP unit, but you do have to get close to the subject as the fixed focus distance is just 4cm.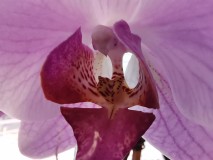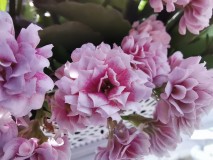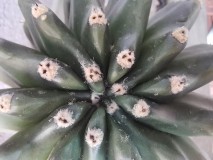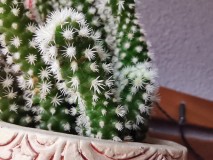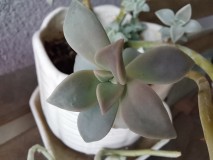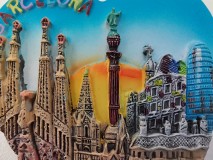 Honor 20 2MP super-macro photos
The low-light image quality isn't as stellar as on the Honor 20 Pro, probably because the lack of OIS. The regular 12MP photos have enough resolved detail and balanced exposure, but the noise levels are a bit higher that we'd expected.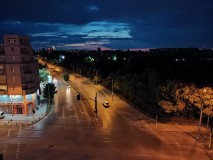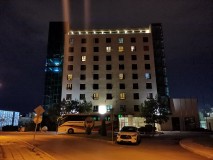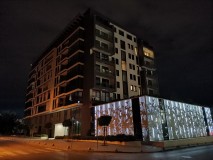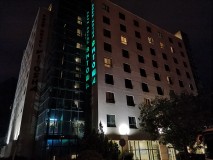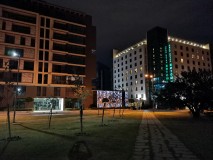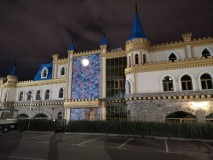 Honor 20 12MP low-light photos
Honor's Night Mode is available, and it takes a couple of seconds and a steady hand for shot. It does improve the overall exposure and pops some detail in the night skies, too. The dynamic range gets a boost as well, but the images turned out to be plenty soft and unimpressive in detail.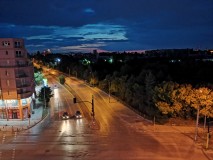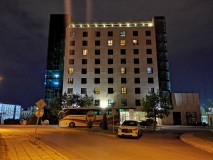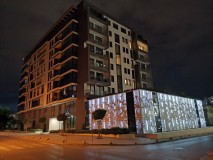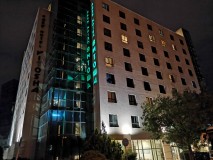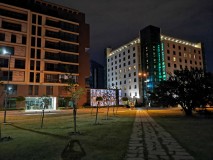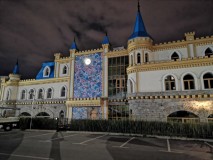 Honor 20 12MP Night Mode photos
The ultra-wide-angle camera shoots noisy pictures with mediocre detail and is of no use in most cases.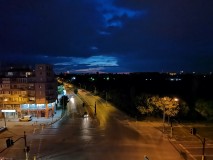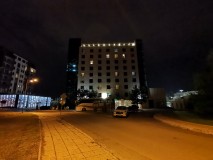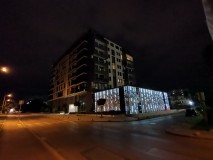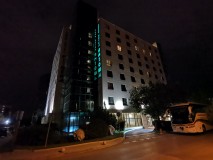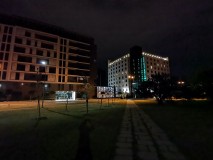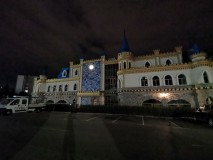 Honor 20 16MP ultra-wide-angle low-light photos
But the Night Mode works with the ultra-wide-angle camera, too, and it is highly recommended. It improves the exposure and dynamic range, lowers the noise, but just like the images from the main camera - it also makes everything softer and less detailed.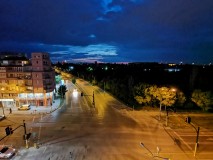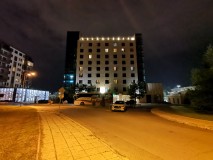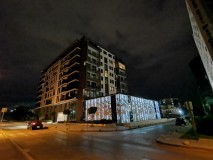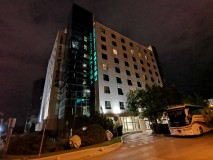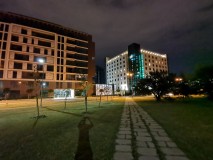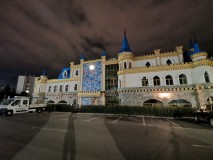 Honor 20 12MP ultra-wide-angle Night Mode photos
Once you are done with the real-life scenarios, take a look at our samples taken in a more controlled environment and how the Honor 20 stacks against the competition.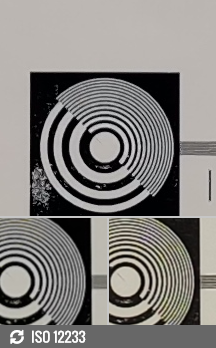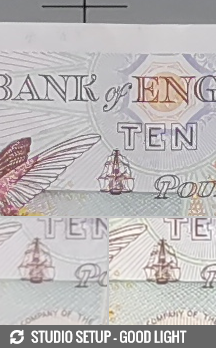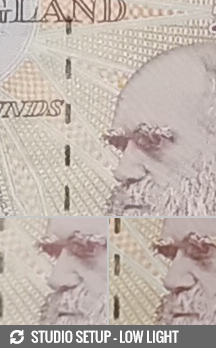 Honor 20 against the Honor 20 Pro and Xiaomi Mi 9T in our Photo compare tool
And here are our 48MP samples.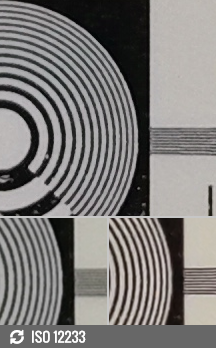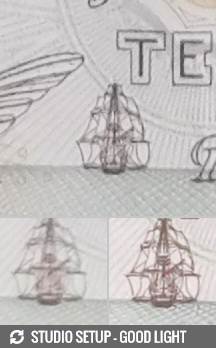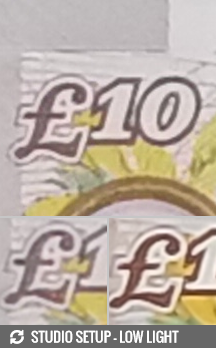 48MP mode: Honor 20 against the Honor 20 Pro and Xiaomi Mi 9T in our Photo compare tool
Portraits
The portrait shots turned out surprisingly well, with excellent detail levels, natural skin color and very good edge detection.
There are various effects you can use in portrait mode, and even though those aren't our cup of tea, we kind of liked that we could change the shape of the highlights.
Selfies
The 32MP selfies turned out pretty great. Even though there is no autofocus, the focus distance seems to be optimal at around half arm's length. The images offer great sharpness, detail and natural skin tone. Dynamic range is above average but you might struggle balancing the shadows and highlights in sub-optimal conditions.
The portrait mode, as expected, isn't as good as on the main camera but it was to be expected - there are no additional sensors used for depth sensing - it's all just software. It finds it difficult to manage hair in some cases.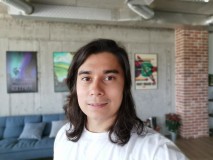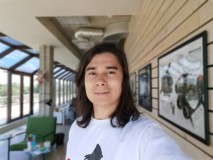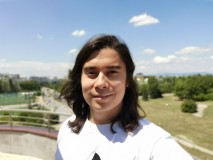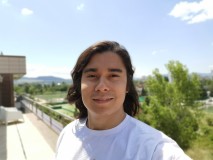 Honor 20 32MP selfie portraits
Video recording
The Honor 20 can record in 2160@30fps and 1080p@30/60fps with its main and ultra-wide-angle snappers. There is electronic stabilization and it is always-on, plus it works in all resolutions and framerates.
Both the main and ultra-wide camera deliver good dynamic range, nice contrast, no visible noise and punchy colors. The picture is quite soft though and the resolved detail is average at best.
The above findings apply for all resolutions and framerates.
And as for stabilization, the Honor 20 offers EIS for all of its video modes - in 2160p and in 1080p. In either case, the stabilization works great but keep in mind that there's no way to disable it so it will always crop a part of the frame when using a tripod, for example.
Once you are done with the real-world videos, take a look at how it stacks against the competition in a more controlled environment.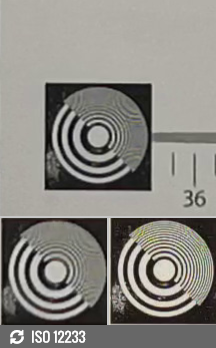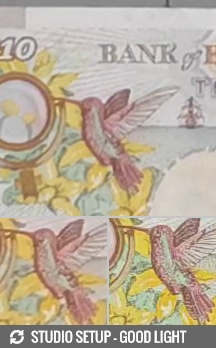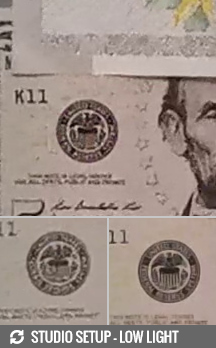 2160p: Honor 20 against the Honor 20 Pro and Xiaomi Mi 9T in our Video compare tool