A familiar liquid surface design
Saying that it was high time for HTC to modernize their design would, frankly, be an understatement. It really seems like the company has been rehashing its original HTC One metal unibody design for over three years now. That is until the U Ultra and U play came along and really shook things up in a conservative way that is distinctly HTC. And now we're glad to see that they've taken the same design approach for the U11.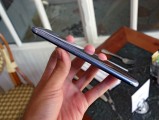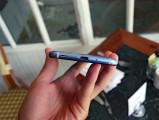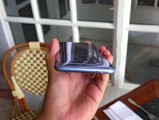 The HTC U11 is curvy all-around
Here's what we mean. Just like the U Ultra, the U11 is constructed from three distinct parts - a screen, frame, and a back - a pretty typical smartphone setup nowadays. But even in the absence of an unibody shell, HTC has done its best to really improve the alignment and snug fit between the segments while making any seams virtually undetectable with a finger stroke. This probably made implementing the IP67 water and dust protection a bit easier.
HTC says it spent a lot of effort in this department, with the ultimate stylistic goal of making the U11 feel like one, sturdy, and solid piece. We can safely say it succeeded on both fronts. What was once the phone's unibody is now reduced to a frame or chassis of sorts, for extra structural integrity.
But HTC's new liquid design has a lot more than piece of mind to offer. The Gorilla Glass back of the U11 is nothing short of stunning and quite unique in its shape as well. HTC is calling it "Three dimensional glass" and it plays a huge part in delivering the great ergonomics of the phone. Apparently, the manufacturing and bending process is pretty complex, as well, which should make it harder for competitors to mimic.
While on the topic of curves, HTC really outdid itself when it comes to symmetry. The U11 is perfectly symmetric in every direction, yet still curvy enough for a modern 2017 look. This combined with the polished surface of the Gorilla Glass makes for one seriously reflective device.
HTC's choice of colors for the U11 is nothing short of excellent. Just like the rest of the design language, the new dyes are, in the manufacturer's own words - "conservative yet different". "Amazing Silver" is probably the most intriguing of the bunch. It comes with a combination of a very light "sky blue" frame and a cooler-toned pearl on the back.
"Brilliant Black" comes off as a really dark shade of green under most lighting conditions. "Ice white" is a pretty smooth and watery look. We are told it probably won't land on US shores. Last, but not least, there is "Sapphire Blue".
Camera
HTC's UltraPixel camera is present and accounted for on the U11, now on its third generation. Resolution remains unchanged at 12MP, but there are some important changes under the hood. For one, autofocus is now a lot quicker thanks to Dual Pixel Autofocus technology, which works just as well as on the Samsung Galaxy S7 and S8. HTC calls it Ultraspeed Autofocus.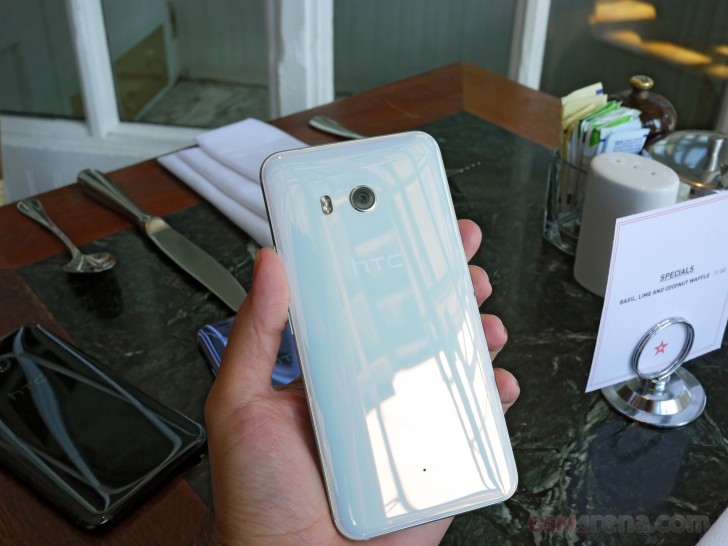 HTC also introduced some dimensional changes to minimize the camera bump on the U11. Pixel size has been reduced from 1.55 microns to 1.4. The lens has been swapped as well and now offers a brighter aperture of f/1.7. It also has OIS to help with low light photography and video stabilization.
Speaking of video stabilization, the phone supports 4K video recording just as you would expect. It also comes with what HTC calls 3D Audio, which is another way of saying it has multi-directional array of 4 mics doing the recording.
On the front, there is a 16MP front facing camera, which is capable of recording 1080p video.
HTC U11 camera samples
Here are a few camera samples for you to check out.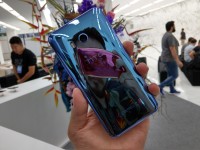 Inception: HTC U11 shot with the HTC U11
And here are a couple of video samples too - unfortunately, we hastily shot them in 1080p but they should give you an idea how well the auto focus and the OIS work.