Portraits
Huawei P30 Pro has four cameras but only two are involved when taking portraits - the main 40MP one and the ToF snapper.
You can't choose the blur strength - instead, you can use one of the few bokeh highlights shapes - circles, hearts, swirl or discs. Then there are Portrait Lighting effects, if you are a fan of those.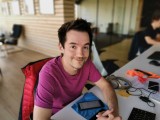 Huawei P30 Pro 10MP portrait photos
The subject separation in the portrait shots we took is one of the best, if not the best we've seen done on a smartphone. The resolved detail is excellent, the blurred backgrounds looked nice no matter which effect we used, and it didn't really matter if the subject was close or not.




Huawei P30 Pro 10MP portrait photos
Finally, in addition to those blur and/or lighting effects, you can also use various skin and face beautification options.






Portrait photos with different blur and lighting effects
Aperture
The P30 Pro also features the so-called Aperture Mode. It lets you do post-shot re-focusing and lets you adjust the blur strength, simulating apertures in the f/0.95-f/16 range. It can be used for non-human subjects and does well with the subject isolation even with more complex shapes.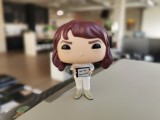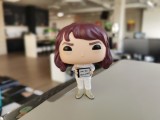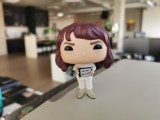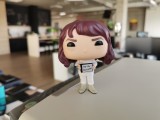 F/2.0 • F/4.0 • F/6.3 • F/16.0
In fact, if you don't care about the extra features of the portrait mode - beautification, highlight shapes and effects - you would be better off using this one for all your faux bokeh shots. At the very least the added flexibility of being able to change focus and depth post-shot would be a welcome bonus.
Selfies
The Huawei P30 Pro's selfie camera has the impressive 32MP resolution and an f/2.0 lens, but sadly, it's still a fixed focus unit. It can do portraits with various effects as usual, and Huawei promises better subject separation. It also supports AI HDR+, which is an enhanced HDR over the previous series thanks to a more advanced AI algorithm for highlights mapping.
The 32MP selfie cam does a very good job. The dynamic range is excellent for a selfie shooter enhanced by that AI HDR+, obviously, and we liked that we never had to think about the light source position. The colors are good and there is plenty of detail, even if not quite as much as the resolution would make you believe. Despite having four times the resolution, the P30 Pro still has slightly less detail than the Pixel 3's selfie camera.
Something to keep in mind is that the focus sweet spot is not at an arm's length. If you are of above average height you'll need to slighly bend your arm so your face doesn't end up out of focus.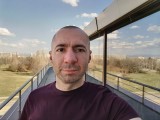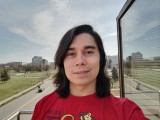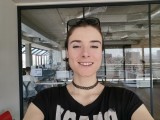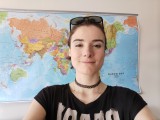 Huawei P30 Pro 32MP selfie photos
The front camera has the same Portrait mode as the main one, but the subject separation is far inferior. You can see ears and hair have gone missing on some of the shots. The cool blur effects have made it to the selfie portrait mode, too, which is nice.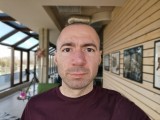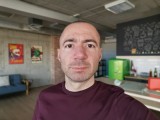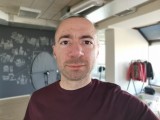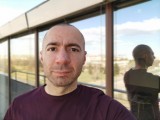 Huawei P30 Pro 32MP selfie portraits
Lighting effects are available as well, but the separation is even worse here.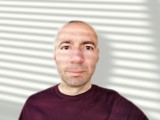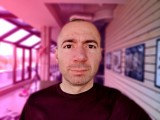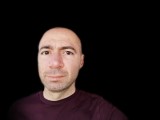 Huawei P30 Pro 32MP selfie portraits with effects
Video recording
The Huawei P30 Pro has three different cameras on its back, which should make it an equally interesting device for shooting videos as it was for stills. Giving you the freedom to zoom in or out in any video resolution, with some excellent stabilization at that, is something that a full-blown camera will have a hard time matching, let alone with the same level of convenience.
The newest Huawei P30 Pro supports shooting in 4K and 1080p at 30fps with all of its snappers. 1080p at 60fps mode can be used only with the main and ultra-wide-angle snappers as was the case with the Mate 20 Pro. You also have a choice between the h.264 and h.265 codecs.
Huawei has announced one new upcoming shooting mode though - Dual-View Video. It will be available via a firmware update later on and will allow you to create a split-screen video with two of the rear cameras, showing a wide/normal and a zoomed-in view of the scene.
But, let's talk quality first.
Main camera
The 4K footage from the main camera has stellar dynamic range, the colors are true to life and contrast is excellent. There is a decent amount of resolved detail, though we've seen flagships do a bit better.
The 4K clips have a video bitrate of 26Mbps, which may be one of the reasons for the having less than ideal sharpness - excessive compression might wipe some of that away. Or maybe the always-on electronic stabilization has taken its toll on the picture quality. Or both.
The 1080p videos shot at 30fps, except for the lower resolution, offer similar sharpness, dynamic range, colors and contrast.
Finally, the 1080p clips shot at 60fps have less resolved detail than the 30fps ones.
Now, let's take a look at some low-light video footage. The more sensitive new RYYB sensor, optical image stabilization and bright aperture provide class-leading low-light videos. The clips are fantastic - the level of resolved detail is high, the noise is kept under control, the exposure is even and the colors are just brilliant.
Telephoto camera
Both 4K and 1080p videos shot at 30fps from the telephoto camera turned out great. First and foremost, the camera does an excellent job at zooming in and showing what's far away from you. The 5x optical zoom is so far unmatched and Huawei will keep its lead here for a while.
The videos we took with the tele camera offer the same niceties as the regular one such as impressive dynamic range, fantastic colors and contrast.
Also, the stabilization achieved with the periscope lens is quite impressive and will easily allow you to track and shoot a subject free of any handshake.
Once again, though, sharpness isn't great in the 4K videos. While the 1080p clips look excellent with plenty of detail, the 4K ones are really soft. We suspect Huawei is upscaling from 1440p resolution because the 8MP sensor doesn't have the needed horizontal resolution to shoot in native 4K.
Still, the tele camera offers a truly unique video recording experience and no matter the resolution you choose to shoot in, you will end up with some excellent zoomed videos that can't be match by any competitor right now.
The 10x zoom works in videos, too, and while it's purely digital, it lets you go really close, which depending on what you are shooting, may be well worth the sacrifice in image quality.
Ultra-wide-angle camera
Finally, the footage from the ultra-wide-angle is not quite as good as the other two, no matter if shot in 4K or 1080p. The resolved detail isn't on par, the dynamic range is average at best, and the colors are a bit over-saturated.
And the 60fps clips from the ultra-wide-camera are extremely low in detail and are rather unusable.
Zooming
Zooming while shooting video from 0.6x all the way to 10x, or even 50x, is possible and quite easy - you just need to drag your finger over the zoom slider. There are abrupt changes when the phone switches from ultra-wide to regular and from regular to telephoto camera, though. And zooming from the regular up to 5x zoom is purely digital and doesn't look good when you approach 5x.
But once you are already in telephoto cam mode you can use magnification without much loss in quality and free of any abrupt changes in picture quality.
Video stabilization
All videos coming from the regular and telephoto cameras are optically and electronically stabilized, while the ultra-wide-angle snapper employs only EIS. The digital stabilization is always-on and you can't opt out of it even if you want to.
The electronic + optical stabilization combo on the main camera works flawlessly at 1080p@30fps.
The 4K and 1080p@60fps also benefit from both stabilization options, though the electronic isn't as effecient.
The footage coming from the ultra-wide-angle camera is electronically stabilized and it's looking pretty good. Not as perfect and the main one, but still.
Finally, we have to note that the stabilized tele camera comes in really hand when you need to follow a moving subject. You can get some exceptional handheld footage. Just keep in mind that if you are walking all the movement is amplified by the extended focal length and you'll end up with pretty shaky footage - there are some physics limitations that even the best stabilization can't fix.
Finally, you can use our Video Compare Tool to see how the Huawei P30 Pro stacks against others when it comes to video capture.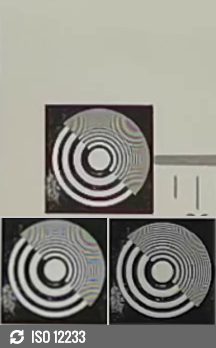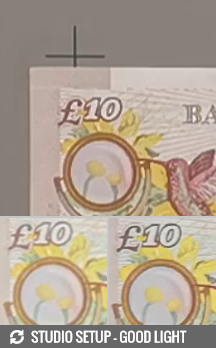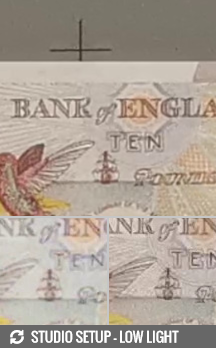 2160p: Huawei P30 Pro against the Mate 20 Pro and the P20 Pro in our Video compare tool