Final words
Every way you look at it, the Huawei P8lite is without a doubt a gorgeous device. It has managed to capture the style of its premium sibling and has brought it over to the mid-range market where refined design is significantly harder to come by. The Huawei P8 definitely has its shortcomings, but undoubtedly, its biggest fault is the premium price tag that pits it up against a tough flagship crowd.
However, the situation is quite different for the Huawei P8lite. With a more modest price tag of around €250, the he device stays clear from flagship territory and definitely manages to shine among its peers. Even the custom Kirin hardware that tends to plague high-end Huawei devices in the performance department is all good in the mid-range. Our tests show it is on par with the Snapdragon 615, which found in the US version of the handset and is widely used in upper midrange smartphones of all makes.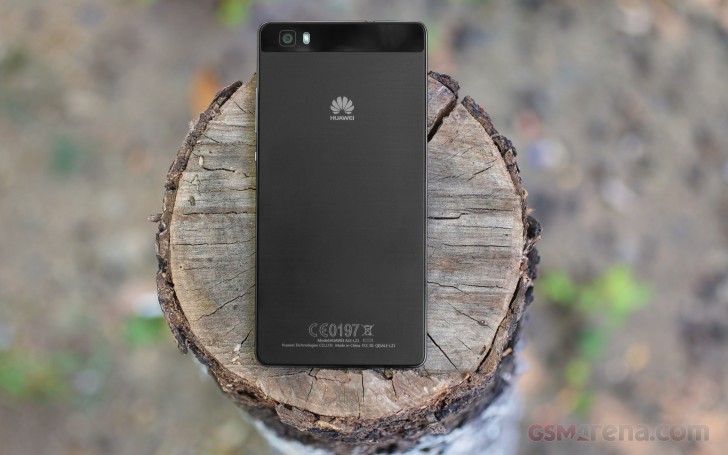 The Huawei P8lite not only looks amazing, but holds up fairly well against its direct price competitors. The custom Kirin Kirin 620 SoC with its eight Cortext-A53 cores, clocked at 1.2 GHz, actually has quite enough power to handle any daily task you throw at it. Perspectives are definitely different when a mid-range price tag is involved, but still even the Mali-450MP4 isn't all that underwhelming. The same goes for the Snapdragon 615 version, which even has the benefit of a notably more capable Adreno 405 GPU.
The truth is that unlike the P8, the P8lite has picked its crowd and place on the mobile scene just right, but before you get any false impressions of perfection, we would be the first to admit the handset is still rough around the edges. The new EMUI 3.1 definitely looks good on top of Android 5.0 Lollipop and it offers a number of advanced features, but the overall performance just isn't flawless. The absence of a lot of advanced functionality from the P8 is also disappointing, especially for features that don't seem to require any additional hardware to work. It almost seem like there has been some deliberate option plucking, which seems counterintuitive.
Camera performance is another area of concern. Photos come out quite nicely, but video is a different story. Reduced frame rates produce disappointing results with a lot of blur and poor levels of detail. Our tests revealed that the P8 suffers from a surprisingly similar issues and we squarely point the finger at EMUI 3.1. It seems that the camera software still needs some work to play well with Android Lollipop and we can only hope that Huawei will resolve the issues soon. But, for the time being, you should probably avoid any of the two handset if you are demanding with your smartphone videos.
Other than that, there is a lot Huawei deserves credit for. The 5.0-inch 720p display is crisp and provides nice deep colors, 2GB of RAM are plenty for most tasks and you will be hard-pressed to find a more stylish and refined device in this price bracket.
Huawei P8lite key test findings:
Solid built and exquisite styling, despite the material substitution from the P8;
Excellent materials and build quality even without metal;
Adequate 5.0-inch IPS display, with nice and punchy colors, but only 720p and also not quite as bright as more expensive Huawei phones;
Battery life is barely average;
Decent connectivity, but slightly outdated with only Cat.4 LTE and Android 4.0;
Solid performance, good CPU and GPU benchmarks scores;
Clean audio output with excellent quality, but rather quiet;
Still images offer lots of detail, excellent panorama samples;
1080p video is lacking, bitrate is rather low. No 4K video recording, but that might be nitpicking in this price range;
Video player handles all video and audio codecs, except AC3 sound
Emotion UI v.3.1 is great, smooth, with rich customization options and powerful system tools. The transition to Android 5.0 Lollipop has some bugs to iron out, but is on the right track. Some advanced P9 features are missing, which is disappointing.
Almost no traces of material design were found, despite Google's latest Android version running underneath
All things considered, the Huawei P8lite is a solid choice with few shortcomings. It is hard for us to suggest a viable contender in terms of aesthetics, but there are still a few nice options in the same price bracket for those of you who don't appreciate the poor camcorder quality or the custom hardware and software combination.
Staring off with camp Samsung, there is a lot to look into. A mid-range price tag today can definitely buy you a yesterday's flagship device, or it his case the Galaxy S4 Black Edition. This device might be slightly outdated now, but there are still a lot of reasons to buy an older flagship. You can generally count on premium quality and an advanced feature set and in the case of Samsung - software updates and support, well at least to some extent. For one, the Galaxy S4 Black Edition already runs Android Lollipop and it has a FullHD SuperAMOLED screen and a great camera.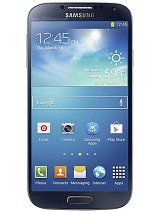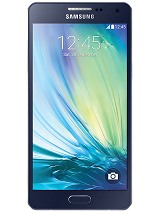 Samsung I9506 Galaxy S4 • Samsung Galaxy A5
And if you crave something more-recent, the Korean tech giant has you covered as well. The Galaxy A5 fits the bill perfectly. It is one of Samsung's new metal-body models and also shines with exquisite looks. Other than that, the devices are pretty comparable in terms of hardware. The Samsung has a slight edge in the screen department as it 5.0-inch display is Super AMOLED, but the Huawei has a slightly faster CPU.
Of course, there are options outside Samsung. The LG G2 might also be getting on in years, but is still an excellent handset. Actually, its hardware surpasses that of the Huawei P8lite in almost every way, despite being two years old. The 5.2-inch True HD-IPS screen is not only bigger, but also offer Full HD resolution. And the Qualcomm MSM8974 Snapdragon 800 SoC is far from cutting edge, but definitely more-powerful than the Kirin.
Meizu also has a couple of fine alternatives in the same price range. The slightly older MX3 flagship is one. It is a really capable device worth looking into. And if you are seeking something more recent - the Meizu m1 note might be just right for you. It is slightly bigger than the P8lite with a 5.5-inch display, but we found it to be excellent in almost every way in our review. Not to mention its tantalizing price tag.
For the Sony fans out there, the Xperia M4 Aqua is a perfect alternative to the Huawei P8lite. Its size is roughly the same and so is its hardware and you do get the added bonus of an IP68 certification, which guarantees water resistance. There is also a dual-SIM version, so Sony has that covered as well.
The Huawei P8ite really does match the best of two worlds. The exquisite styling of the P8 is beautifully and masterfully carried over to the more affordable device, without any obvious compromises. If it is good looks you are after, then you really needn't look further than the P8lite.
Surprisingly enough, the P8lite is also quick on its feet and holds its own in the hardware department. Huawei's custom chips have always been far from perfect, but when priced correctly and packaged up in such a stunning shell, they are no longer a drawback. You will get just as much power from the Kirin chip as any other current midrange offer form MediaTek or Qualcomm, making the P8lite a truly sensible choice.