Two web browsers
Like most droids nowadays, the Huawei P8lite comes with two browsers to handle your web surfing needs. The stock browser offers largely the same functionality as Google's bundled Chrome browser (it is even based on its core), but we found the latter to be a more capable performer. Chrome also lets you sign in with your Google account and access open tabs and history from other sessions.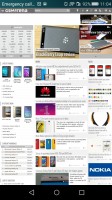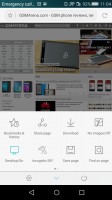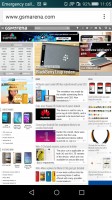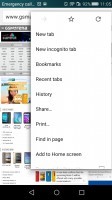 The Stock browser and Google Chrome offer similar functionality
Apps and more
Perhaps the highlight of Huawei's homebrewed apps is the Phone Manager. It lets you control all sorts of features from call/message privacy and Do Not Disturb settings, to phone optimization and app permissions, to network and battery usage.
The app features a one-touch optimization feature that frees up memory space and gives you settings recommendations for maximum battery performance. It's quite a slick feature that few manufacturers offer.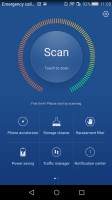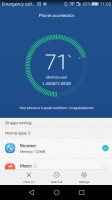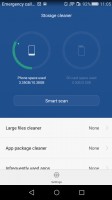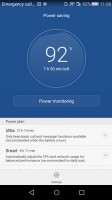 The Phone Manager app houses many important features under one roof
The Huawei P8lite comes with WPS Office, which handles document editing with ease. It supports Word, Excel and PowerPoint docs (both the 2003 and 2007 versions), it also opens PDF files and it doubles as a file explorer. It is quite good at digging out the documents stored across various folders on your phone, so everything is convenient to find.
You do get a proper file explorer too - it has two tabs that divide your content between categories and a file explorer for internal and external storage. The app also handles ZIP and supports batch operations. It comes with a very useful Safe folder, for protected storage. Nice!
Huawei has included some nifty camera features in the Huawei P8lite, some of which are accessed as individual apps. The Magnifier is especially nifty for looking at stuff up close, while the markedly female-targeted Mirror apps lets you get a quick look at yourself, with included brightness adjustments and zoom options. Blowing into the microphone while the mirror is open is also good for a few kicks.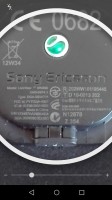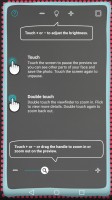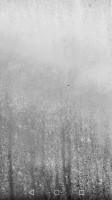 The Magnifier and Mirror apps offer some additional camera functionality
There are also the standards, such as notes, calendar, world clock with stopwatch and timer, a calculator and a voice recorder. A handy flashlight app is also present. Nothing really special to point out here.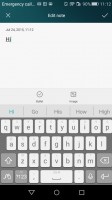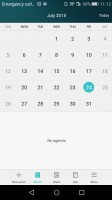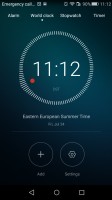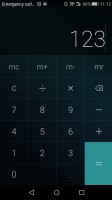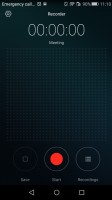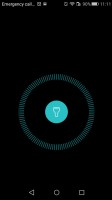 Notes • Calendar • Clock • Calculator • Voice recorder • Flashlight
If you happen to run into any trouble while using the P8lite it has HiCare preinstalled. The app gives you easy access to manuals, forums and even live customer service.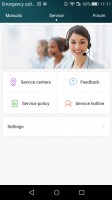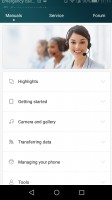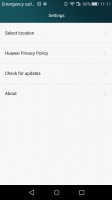 HiCare is definitely convenient for novice users
When it comes to getting around, the Huawei P8lite comes with Google Maps and Navigation. The app offers much of the same functionality as its web-based counterpart, although you will need a data connection to take full advantage of the navigation features. Browsing Street view mode with digital compass enabled is an especially cool trick.
The best part of owning a smartphone is getting new apps, and when it comes to Android, Google Play Store is the best source for getting your fill. From recommendations to top apps, it features a plethora of ways you can find new apps, and installing an app usually only takes a couple of taps.