Solid camera
The Huawei P8 has a 13MP camera for maximum image resolution of 4160 x 3120 pixels. There's a dual tone LED flash to go with it. This is pretty close to what the bigger P8 offers, but there are still some cutbacks, like the lack of RGBW sensor and optical image stabilization. Still, the camera does use a BSI sensor, so we can expect good low-light performance.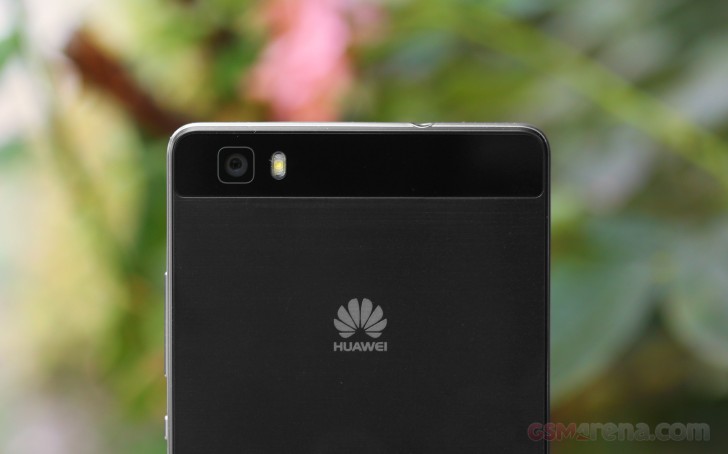 The camera interface is a very clean and simple. On the right side on each side of the virtual shutter button you get swipe controls that will take you into the photo and video modes. To activate the Burst mode you just need to press the camera shutter longer.
On the left side is an advanced menu where you can choose from more shooting modes such as HDR and Panorama, and adjust things like object tracking, smile shutter, touch to capture switch, geo-tagging on/off, ISO, white balance, and more.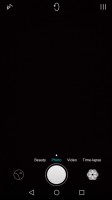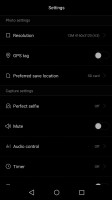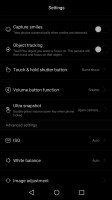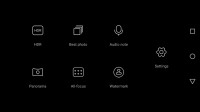 Easy and logical camera interface
We do have one small grudge with the camera and the viewfinder in particular. It seems to be slightly smaller than the actual photo, which is hardly a problem, unless you are trying to frame something as precise as possible, like our sample posters, for example. The P8 has the very same annoying issue, so it is probably a common software bug.
The Huawei P8lite camera captures really decent photos, with plenty of resolved detail, accurate colors and edge to edge sharpness. Surprisingly, the digital noise in broad daylight is a bit more than we would have liked but it's nothing major. Shots came out pretty nice. The P8lite has really taken after the P8 in the camera department. Sadly, both seem to also be suffering from the same noise problems.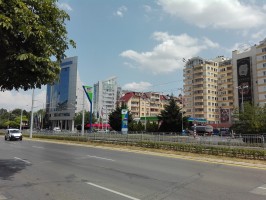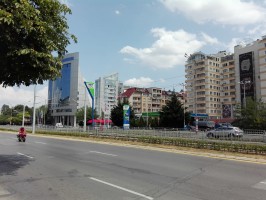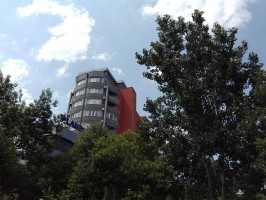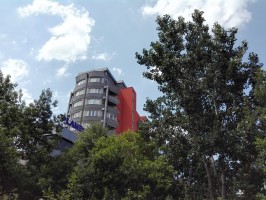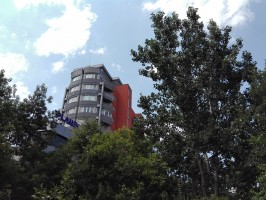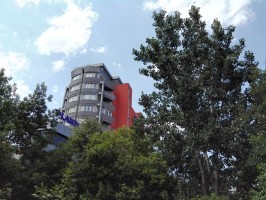 Auto HDR off • auto HDR on • auto HDR off • auto HDR on • auto HDR off • auto HDR on
And here is a set of samples with HDR manually enabled.
Up close, the P8lite does a pretty good job of focusing as well. Here is a macro photo to prove it.
Huawei puts a lot of emphasis on the P8's low-light photography capabilities, it is only logical that its smaller sibling try to emulate this as best it can. As already mentioned, it is void of a RGBW sensor, but still tries to compensate with its BSI hardware.
Low-light photos are pretty good and were pleasantly surprised by the level of detail the phone picked up.
Sadly, the fun and artsy light painting and light trails modes are also missing on the P8lite.
Huawei P8lite takes high-res panorama images, with great stitching, excellent contrast and very good detail levels. Artefacts rarely occur, especially when shooting predominantly straight lines, like in buildings. Huawei has really been outdoing itself with the panorama software lately. Here are samples taken in both orientations of the phone.



Panoramic shots taken with the Huawei P8lite
Photo quality comparison
The Huawei P8lite has plenty of smartphones to contend with in our Photo compare tool, which lets you see just how it fares against other 13MP shooters. We've placed it up against its bigger sibling - the Huawei P8, to see if there is any noticeable difference in quality.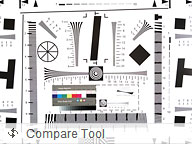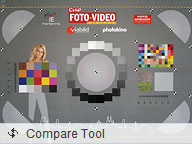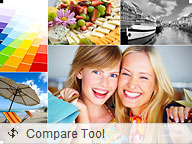 Huawei P8lite in our photo compare tool
Decent 1080p video recording
The Huawei P8lite offers 1080p videos at 30fps (well, actually around 29.7 for most of the time). Sadly, there's no 4K recording. There is a dedicated viewfinder for clips and, unlike the photo one, it seems to match up with the actual field of view.
Videos are stored as MP4 files and have a bitrate of around 10Mbps for 1080p resolution, 12 Mbps at most. There's stereo sound at 96Kbps, but the framerate varies quite a bit, but generally stays closer to 29fps than to the pivotal 30.
In comparison the Ascend Mate7 put out a solid 25Mbps 1080p video at 30fps from its 13 MP camera.
As a result of the reduced bitrate, videos taken with the Huawei P8lite are quite lacking in detail and sharpness. Once again - the dynamic range could have been better and we really expected more resolved detail from the hardware at hand. Still this kind of performance is a lot more-acceptable in a mid-range device and intolerable in the high-end market segment, which is a definite minus for the Huawei P8, which exhibits much of the same problems.
Here a sample we've uploaded on YouTube for you.
You can also download a 1080p@30fps untouched video (10s ~ 13MB).
Video quality comparison
Just like its high-end sibling, the P8lite failed to impress with video quality. Clips came out blurry and with a low level of detail, mostly due to the lower bitrate. We still believe that this might be a temporary bug, caused by Huawei's transition to Android Lollipop in EMUI 3.1, so hopefully things will pan out soon. However, this is the current situation and we can only test the device as is. Plus, EMUI has been out for some time now on various devices and while spotty camera quality was somewhat understandable on the P8 back when it was a pioneer for EMUI on Android 5.0, now it is frankly inexcusable that the company still hasn't addressed this issue.
Still, quality is not catastrophic and there is still a lot to be taken away from the video compare tool below.