FIrst impressions
A quick glance at LG G4 will quickly suggest that the Korean giant's latest flagship smartphone is an evolution of its predecessor and rightfully so. However, improvement in key areas such as build quality and finish, display, and camera take the smartphone to a level, which last year's model couldn't reach.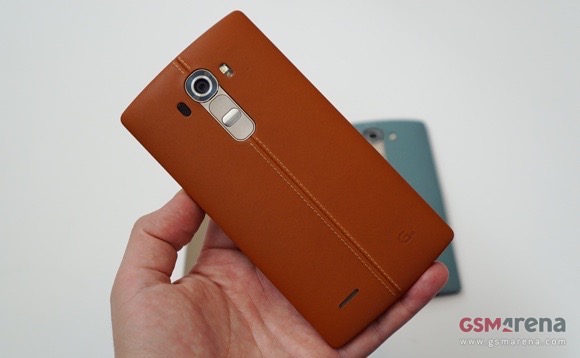 LG have been clever to differentiate their creation further in today's market by keeping the removable battery and the memory card slot. Few high-end smartphones offer the aforementioned two features at this moment, thus making the G4 an attractive option for power users.
Genuine leather back covers might not seem like a big deal on paper, but they really transform the image of the smartphone. That small piece of vegetable-tanned leather really gives the smartphone a luxurious aura, which we haven't seen in any of its predecessors.
The camera is superb not only on paper, but in real life too - after spending time with it, we are quite excited to put it against the heavy hitters in the segment in our test lab. The extensive manual controls on the other hand, will appeal to those who take their smartphone photography seriously.
The new 5.5" QHD Quantum IPS display offers a solid leap in contrast and overall quality compared to last year's LG G3 solution. It could well be the most competent display available on a smartphone at the moment.
LG UX 4.0 cuts a fine blend between individualism and generic Material Design. We like that users have full control over its extensive feature set. Android 5.1 Lollipop is a great sight out of the box, especially considering that there are Nexus devices who are still waiting for the build.
Qualcomm Snapdragon 808 is undeniably question mark for the LG G4, especially if the initial benchmarks are to be believed. We doubt that LG is to blame on this instance though - Qualcomm appears to have taken a year off instead.
To be fair, we didn't experience any performance hiccups during our time with the device. All tasks and games ran as smoothly as they should on a 2015 flagship smartphone.
Our full review and final verdict of the smartphone are already under way. This far into our time with the device, we reckon that it rightfully deserves to surpass the sales numbers of its predecessor. All it needs is a proper marketing budget from LG.