Other apps
LG kept the app package of the G5 trim and tidy. Evernote comes preinstalled to help you sync and organize your notes or you could just use QMemo+. That one also does syncing (memos go into Google Drive). QMemo+ gives you basic text formatting, the ability to create checkbox lists and draw on top of the text. While drawing with your finger, you can use two fingers to scroll.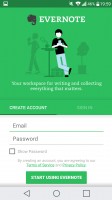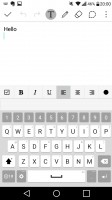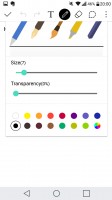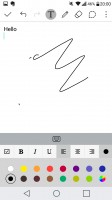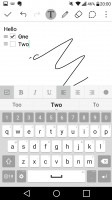 Evernote • QMemo+ • QMemo+ • QMemo+ • QMemo+
The Calendar app features Event pocket. It simplifies the event creation process down to drag and drop. You can drag anything from Facebook events through nearby locations to To-Do lists.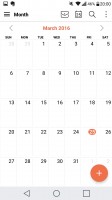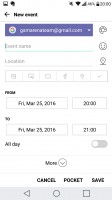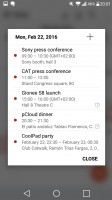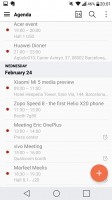 Calendar's Event pocket lets you set up reminders related to Facebook events and nearby places
LG Health counts your steps and shows your progress towards your daily goal. It will even rank you against other users to motivate you to push further. The updated Health app now supports Beginner and Advanced modes, and will motivate your throughout your day to achieve your goals.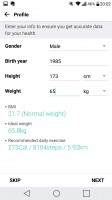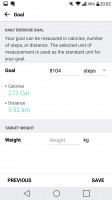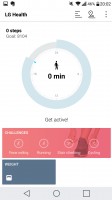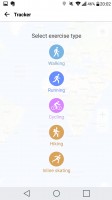 LG Health tracks your daily steps
The QRemote app works with TVs, set top boxes and air conditioners. What we love about LG's app is that it lets you build a universal remote by picking buttons from various remotes for individual devices and assembling a super-remote. This lets you easily have buttons to control the TV and AV receiver from the same screen.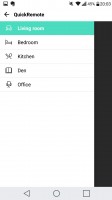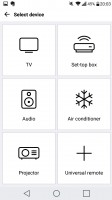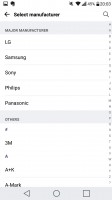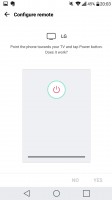 Building your own remote by teaching the LG G5 new commands
The phone comes with a capable File manager that can easily move files between local memory (internal storage, microSD or USB storage) and the cloud. You can ZIP-up files, which will make them easier to send.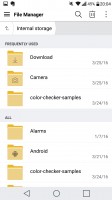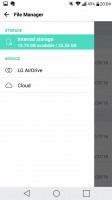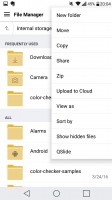 The File manager will wrangle your cloud accounts
LG backup serves double duty. It can copy your stuff off your old phone or push things from the G5 to another phone. It also does backup and restore. You can store the backup file locally or upload it to the LG Cloud. For extra privacy you can lock the file with a password.