Double the potential
LG Optimus 2X review: Double the potential

Nvidia Tegra 2 performance
And now for the really interesting part – the Nvidia Tegra 2 platform performance. The Optimus 2X is the first handset with a dual-core CPU-packing chipset and everyone is pretty excited to find out what good that is.
If you checked out our preview you already know the answer to that. Despite the fact that Android 2.2 is by far not the best optimized system as far as two CPU cores management is concerned the thing is a real beast.
We re-ran the benchmarks using the finalized software but ended up with the exact same results.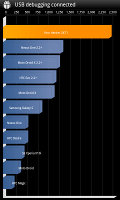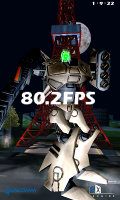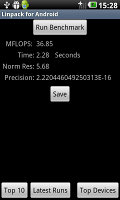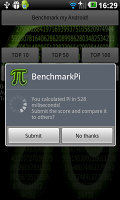 LG Optimus 2X benchmark results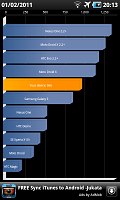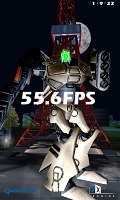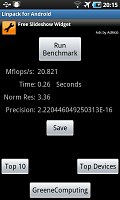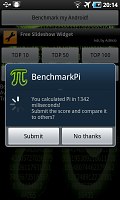 Samsung I9000 Galaxy S benchmark results|
As you can see the LG Optimus 2X benchmark results are way better than anything else we have seen before. The Hummingbird-rocking Galaxy S simply stands no chance against the Tegra 2.
And as we found, out the Javascript performance of the LG Optimus 2X even comes close to a year-old netbook-grade CPU. That's impressive stuff for a smartphone no matter how you look at it.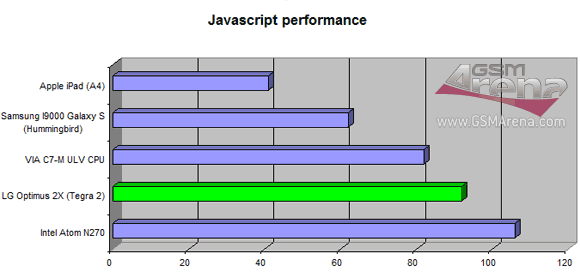 Have in mind though that these are just numbers representing the Tegra 2 pure calculating powers. You shouldn't expect to feel a miraculous change in real-life experience though. Most current Android flagship are already buttery smooth and there's little room for improvement there. And all the resource-heavy games run fine on single core CPUs too.
However once the next crop of top-quality games hits things will certainly change. Once developers start to make use of the Tegra 2 advanced GPU you'll be able to use its full potential.
Nvidia already announced that we'll see Android games using the Unreal 3 engine (Dungeon Defenders) and perhaps even the iDTech 5 engine (Doom 4 and Rage) and the Frostbite engine (Battlefield: Bad Company).
So to summarize the LG Optimus 2X current performance is spotless, but that doesn't make it much better than its competitors. However as software continues to advance, it is certain to pull off of the chasing pack.