Organizer and apps
The organizer on the Nokia Asha 311 is well stocked as usual and things have been nicely touch optimized.
The Calendar starts off in month view. Day view is also available but week view has gone missing. You have various kinds of events available for setting up: reminder, meeting call, birthday, anniversary and memo. The agenda, to-do and notes tabs in the calendar are self-explanatory.
The alarm app uses big, touchable numbers, making it easy to set and you can make it go off only on specific days. You can customize the snooze time too, but there's only one alarm available.
The other organizing features include a voice recorder with no time limit, a basic calculator and a countdown timer. They have been touch optimized as well, though we wish the countdown timer used the same big numbers as the Alarm clock.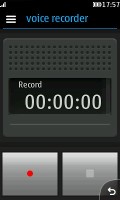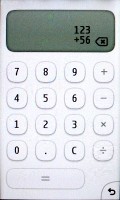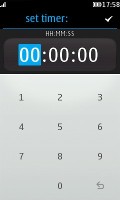 Voice recorder • Calculator • Timer
There is also a weather app and pre-installed Facebook and Twitter clients (combined within the Nokia Social app).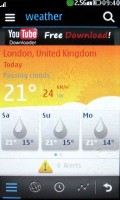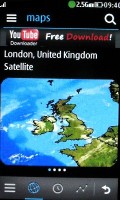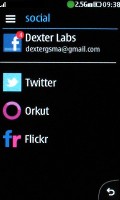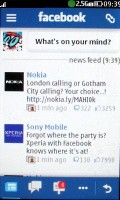 Weather • The Social app • Facebook
Nokia S40 Store and bonus apps
You can browse the apps available in the Nokia Store by categories - Applications, Games, Audio and Video content, Personalization; or by collections.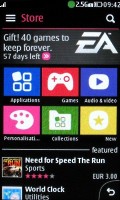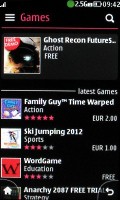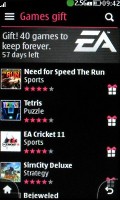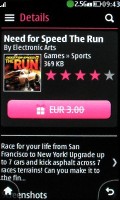 The S40 Store offers plenty of free content
Your account profile keeps track of all the apps you have installed under My stuff.
There are plenty of apps and games there, a lot of them free. They are still behind the big players in the app store game, but for a feature phone having an app store at all is a major bonus.
Nokia Asha 311 owners have 40 EA games waiting for them in the Nokia Store - all for free.
Nokia Maps is severely dumbed-down
The Nokia Asha 311 doesn't have a GPS receiver but Nokia Maps can use Cell-ID to get your approximate location. The app doesn't feature voice-guided navigation anyway and you can only plan pedestrian routes with it.
So, even if you hook up a Bluetooth GPS receiver to the Nokia Asha 311 it still won't function as a car SatNav. There's no option for a paid upgrade either.
Maps are downloaded through your data connection, which is something else to keep in mind.
Given that Nokia managed to enable pinch zooming on the resistive screen of the Asha 305, it should come as no surprise that the Asha 311 and its capacitive touchscreen support it too.