Final Words
The featurephone game is quite the non sequitur. It is simultaneously a vestige of a time before smartphones and a reflection of their influence - and sometimes not a very clear one at that. Yet undeniably there is market for such devices, and the Nokia Asha 311 shapes up as the likely frontrunner as the Asha series keep blurring the lines between old and new, smart and dumb.
The Asha 311 is not exactly the same old story of being stuck with a bottom-of-the-barrel feature phone, with a handful of extras and archaic software. As we with the Asha 305, the new S40 Touch interface has brought the Asha line closer to their smartphone brethren than ever before. And while Asha Touch is not, and never will be, up to par with what smartphones can do, it's not as big of a sacrifice - or step away, depending on where you're coming from.
At roughly €110, the 311 is by far the most expensive of the Asha series - and pretty pricey for a dumbphone, in general. The next step down in the Asha hierarchy is the dual-SIM Asha 305 which can be currently found for about €80. It offers the same touchscreen S40 interface but trades the capacitive touchscreen for a resistive one, has less storage and RAM, as well as no 3G support and Wi-Fi connectivity. The poor camera and abysmal video recording aside, the Asha 305 is clearly less fluid and responsive than the 311. Dual-SIM support is its major highlight.
What should worry the Asha 311 more is the serious pressure from entry-level Android smartphones. The Samsung Galaxy Y and Galaxy Pocket, along with the LG Optimus L3, each have better storage and RAM, but lower screen resolution (QVGA). These budget droids fail to offer anything exciting in terms of imaging but their main advantage is the proper OS, which is a significant step up in the software department. The Galaxy Y is available at about €100, while the Galaxy Pocket can be had for around €90. The LG Optimus L3 costs less than €100 too.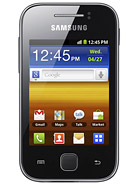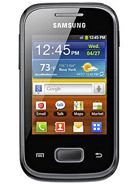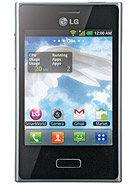 Samsung Galaxy Y S5360 • Samsung Galaxy Pocket S5300 • LG Optimus L3 E400
What can we say? It doesn't look too good for a dumbphone to be priced above certain smartphones. But there's more to it than just price. Chances are none of the three Android contenders will get Ice Cream Sandwich. Plus, there always seem to be too many compromises about budget smartphones. If they will need to put up with certain limitations, some people could be willing to consider an alternative.
There goes the Asha 311. It isn't just another smartphone wannabe. With a nice and efficient interface, capacitive touchscreen, solid connectivity (complete with penta-band HSDPA) and Nokia Store, it looks ready to provide the alternative.
A year or so ago, Nokia would've had a Symbian smartphone running against the entry level droids. Something along the lines of the Nokia C5-03 or the Nokia 500, but the Finns seem to trust Asha Touch with that now. And it makes sense - instead of fighting a smartphone battle it just can't win, Nokia chose to focus on users who aren't willing to consider a smartphone just yet, or can only afford the most basic. Now, if those users choose to trust the Asha 311, it won't let them down.