Final words
Back in the day, smartphones were expensive and most of the people who could afford them were the corporate type. So smartphones got better at better at handling business tasks.
Symbian may be aging but all those years of being a trusty assistant haven't been in vain – it still offers one of the best business tools out of the box. Nokia has spiced up the E5 with social networking support to appeal to the younger crowd as well.
Whether you use it for business or for leisure texting, the key feature of the Nokia E5 – the QWERTY keyboard – is quite up to scratch. If a good keyboard is a must, the E5 is one of the cheaper options, and the feature-rich package is quite tempting.
It's not alone in that field though – here's what it's competing against.
The Nokia E71 should be the first alternative you look at – its price has fallen to about E5 levels, and it's still one of the best business phones we've seen. The CPU is slower and has less RAM to work with, but it handles its stuff just fine. And metal beats plastic any day.
If you have some more cash to spend, you could go for the successor – the Nokia E72. It has about the same specs as the E5 so it's up to you if the extra cost is worth it.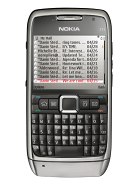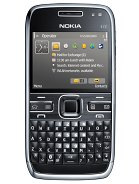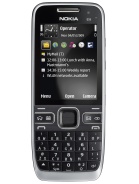 Nokia E71 • Nokia E72 • Nokia E55
The Nokia E55 cuts the QWERTY in half but with practice it could type just as quick. It's smaller, slimmer and lighter and still has more metal on its body than the E5.
The other business veteran – Windows Mobile – has some phones to offer too. The Samsung B7320 / B7330 OmniaPRO duo and the HTC Snap are mixed by pretty much the same recipe as the Nokia E5.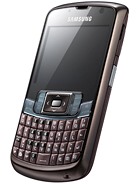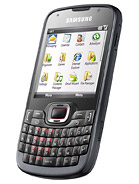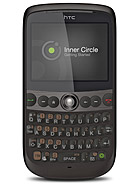 Samsung B7320 OmniaPRO • Samsung B7330 OmniaPRO • HTC Snap
The Nokia C3 is like the E5's kid brother – it can't multitask or do office work and doesn't have a 5MP camera or a GPS receiver. But it does have Wi-Fi, solid SNS support and it goes for pennies.
Or go for landscape QWERTY and bigger, higher res touchscreen with the Symbian-powered Nokia C6. It's pricier and can't edit Office documents.
You might be wondering where all BlackBerries have gone. The thing is, the E5 isn't too keen to mix with the A-listers. The Curve 3G 9300 and the Curve 8520 are perhaps among the few likely competitors – mostly for being as close to a budget phone as BlackBerries get.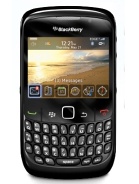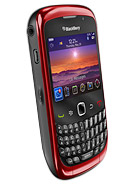 BlackBerry Curve 8520 • BlackBerry Curve 3G 9300
With an unlimited budget, finding a good smartphone with QWERTY is fairly simple. But on a tight budget, things start to get complicated. This is where the Nokia E5 steps in. While it won't be the talk of town, it will answer its target customers' needs just fine.