Wrap-up
Choosing a clear winner here would be tough as each has its strengths and weaknesses. But each to its own taste, right? We will try to summarize our findings in the process of doing the in-depth comparison.
No matter which one you choose, you will be greeted with superb build quality as only premium materials have been used. The curved front glass is a new thing for OnePlus, and it's a bit more subtle than the Galaxy S10+, and it improves the way you handle this humongous piece of tech. Although both roaming in the phablet territory, the OnePlus 7 Pro is definitely harder to handle, especially with one hand.
If proper ingress protection isn't all that important to you, the 7 Pro will do just fine in the rain or when briefly dropped in water. Otherwise, the Galaxy S10+ is the better solution. Aesthetically speaking, the 7 Pro gets bonus points for its true full-screen experience as long as you are comfortable with the periscope-like front-facing camera mechanism. Some may prefer the cutout on the S10+, though.
We would also like to touch on the multimedia capabilities. Here both phones are neck to neck. Sure, the S10+'s screen is a tad brighter, but the 7 Pro compensates with a larger display, more usable screen space and that sweet 90Hz refresh rate. And when it comes to loudspeaker quality, well, no complaints here on both ends.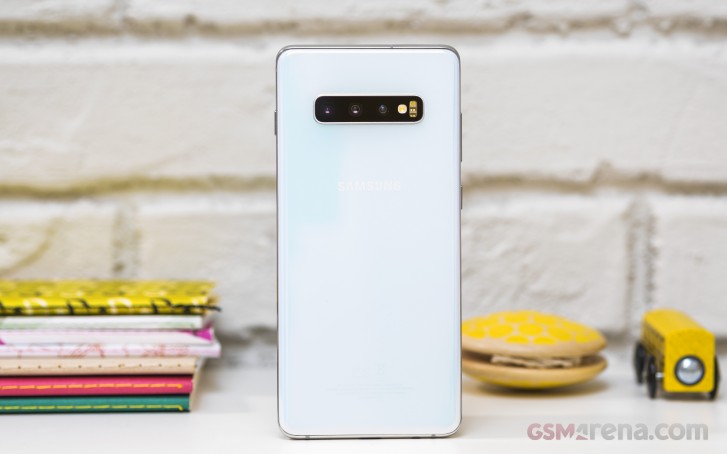 Your mileage may vary depending on your type of use, but you'd probably get similar battery life whichever handset you choose. It all boils down to how important fast charging and wireless charging are to you. If fast wired charging is your thing, the 7 Pro is the right choice, but if you are sick of tangled cables, the S10+ offers that freedom. Oh, and it can also charge your smartwatch on the go, which is kind of cool.
Camera quality is where both phones part ways. The Galaxy S10+ is the winner in this category and only if you are looking close enough on a PC monitor, for example. For social media posting, the OnePlus 7 Pro will do just as great. But if you like your photos sharper, especially during the night, the S10+ is the clear winner here. The same goes for video recording. There isn't much of a difference between the two in terms of quality, but the S10+ has more video modes and more advanced ones too.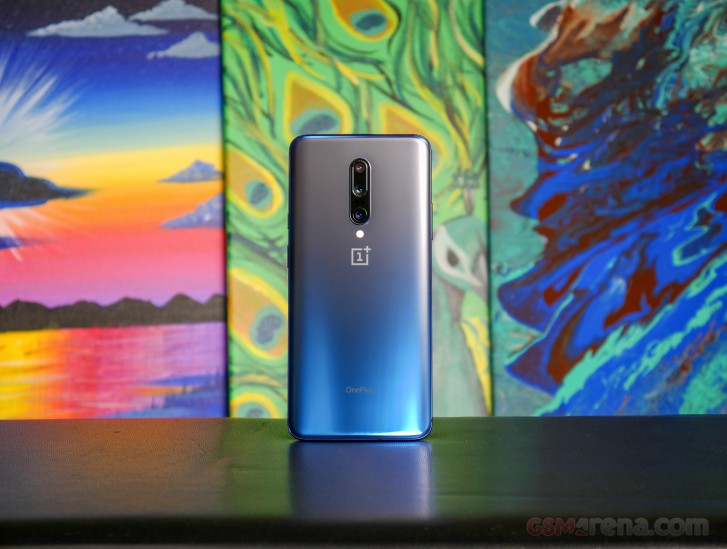 We will refrain from commenting any further on the software because it's strongly subjective. Our general recommendation - go for Samsung's One UI if you are looking for more advanced features and customizations or choose OnePlus' OxygenOS if speed is all that matters to you. Also, installing other ROMs and rooting won't void your warranty on the 7 Pro, which is a huge plus for Android enthusiasts.
When we started writing this piece, we thought we could give a definitive answer which big-screen flagship comes on top, but it turned out a lot harder than we initially anticipated. The Galaxy S10+ is closer to the "zero-compromise" flagship title having official IP68 ingress protection, microSD card support and 3.5mm audio jack but at what cost?
Despite the ever-increasing prices of OnePlus phones, the 7 Pro is still one of the more affordable high-end smartphones on the market. Currently, the starting price of the 7 Pro is about €100 less than the Galaxy S10+. The law of diminishing returns applies here as well. You've got to ask yourself - are you gaining all that much with the more expensive S10+ or the 7 Pro's feature set is enough to meet your needs. Then again, if you are not in a hurry, you could wait a few more weeks or a month or two and get the S10+ at an even lower price. The 7 Pro's price, on the other hand, will remain constant until the next model comes out this autumn. So as always, purchase timing and brand preference will be paramount for making this decision. The best thing is that you can't go wrong regardless which one you decide to get.