Final Words
After spending a good amount of quality time with the Samsung Exhibit 4G, we really couldn't find much to frown at. The device was up for all the tasks we threw at it and, while not being a benchmark monster, we are quite confident it won't disappoint you either.
Currently, the Samsung Exhibit 4G can be purchased from T-Mobile for $99.99 with a contract, or $299.99 without one. It is important to note here that there is a multitude of authorized resellers who might offer you a more enticing price on the same device. Yet it's by far not the only droid at this price point, so think twice before taking out the cash. We have selected a few of the more notable alternatives.
HTC Droid Incredible 2 and T-Mobile MyTouch 4G are the HTC made options. Both devices will offer you better cameras and more memory. They will however, fail to impress you as much as the Exhibit 4G in the screen department.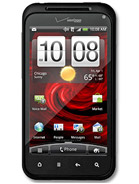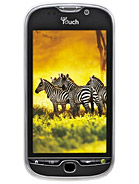 HTC Droid Incredible 2 • T-Mobile MyTouch 4G
Samsung Vibrant is another option which is available for T-Mobile. It does have Super AMOLED screen and higher resolution camera but lacks the zippy HSDPA data of the Exhibit 4G. And believe us, it does make a big difference.
If you like Samsung in CDMA flavor, the recently released Conquer 4G for Sprint seems like a great alternative as well. Just keep in mind that its screen is a TFT unit with lesser resolution.
Overall, the Samsung Exhibit 4G is a device, which will immediately put you at comfort when using it despite some of its shortcomings. This is something which we cannot say about a lot of more expensive droids.