Marathoner with a punch
Samsung Galaxy A7 (2017) review: Marathoner with a punch
Final words
With all said and done, we have to admit Samsung isn't making our job any easier with the new A-series. The 2017 iteration comes so close to flagship territory that it almost seems unnatural, even a bit illogical. It's as if Samsung really wants you to have a hard time deciding between two Galaxies.  Then again, a more thorough look at the bigger picture swiftly brings common sense back into the matter and grand marketing schemes start shining through.
You see, the A7 (2017) won't get a European release. At least not initially, that is. Come to think of it, the new Galaxy C family is still primarily enjoying an Eastern market scene as well, keeping its distance from the flagship-conditioned Western world. This will likely be Samsung's way of making the decision for you in most markets.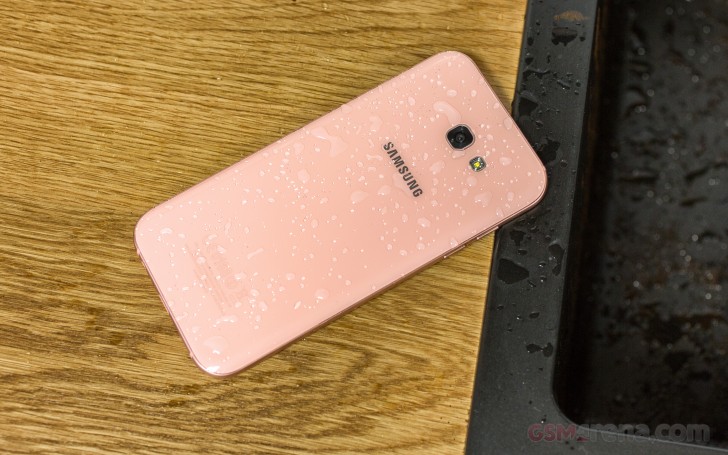 But putting corporate policy and market schemes aside for a bit - What if your local carrier isn't trying to push you some S7 stock for a next-to-nothing subsidized price and you actually have the option and desire to potentially expand your horizon. There is no denying that the A7 (2017) is a compelling product, one big enough to take on phablet buyer needs and slip into the sore gap left between the Note7 and the upcoming S8 pair.
Refined style and excellent build quality, IP68 certification, spacious and sharp Super AMOLED panel, an extremely efficient chipset powerful enough for your multitasking needs, an astonishing battery endurance - all things the Galaxy A7 (2017) ticks off the list with ease. Frankly, the camera department seems to be the only weak point in an otherwise great formula. It almost looks intentional, as if Samsung suddenly realized it had to leave its flagships some breathing room. 4K is a painful omission, but OIS stings even more since it used to be part of the Galaxy A mix. The selfie cam has some odd focusing quirks of its own as well.
Samsung Galaxy A7 (2017) key test findings
Build quality is immaculate and materials are flagship-grade. There is even IP68 protection. The glass back is a fingerprint magnet.
The 5.7-inch Super AMOLED panel is superb. It has excellent brightness, infinite contrast and offers a choice between punchy or pretty accurate colors. Sunlight legibility is also top-notch.
Battery life is amazing at 115 hours. Samsung appears to be leveraging 14nm technology even better than Qualcomm. Just shy away from AOD if you want good battery life.
Samsung's Grace UX is functional and feature-rich, now also sleeker. We don't particularly enjoy some of the aesthetics. It is still based on Marshmallow, but Nougat is coming.
The Exynos 7880 performs great and is more than capable of multi-tasking. It is still a mid-range SoC, but an amazingly efficient one at that. Game launcher helps deliver a smooth gaming experience.
The loudspeaker posts a Good rating for loudness, it's nice and clear at maximum volume too. The speaker positioning grows on you quickly.
Image quality from the main camera is good - there's sufficient detail, colors are nicely saturated, and dynamic range is pretty wide.
The lack of 4K video recording is a bummer, but 1080p comes out quite nice and with quality audio to match.
The 16MP selfie shooter has plenty of detail and can produce impressive results. However, it does suffer from some odd focus issues.
So, if you're not big on mobile photography anyway and wouldn't mind skipping on a few bells and whistles in the name of savings, the Galaxy A7 (2017) is the perfect choice, right? Well, while it might be a perfect choice for many, it is not the only choice around. In the sprawling and of so hectic 2017 mobile realm EUR 450 actually leaves you with a plenty of options to explore. Who knows, your perfect value formula might be hiding away under a different roof.
Then again, it just seems natural to kick the search off with the A7 (2017)'s own back yard. We already mentioned this on several occasions throughout the review, but it is worth stating again - the Galaxy S7, which is still the current flagship offer, is only a bit pricier than the A7 (2017). In a month or two, once the S8 duo drops, legacy device prices will drop as well. Still, we do get that the S7 is far from the 5.7-inch phablet mark, powerful as it may be, and the S7 edge demands a bit of a premium. However, the Galaxy C7 fits the bill just right. You will be sacrificing the water and dust protection. But other than that, you get comparable quality on the exterior and Qualcomm's closest alternative to the efficient Exynos 7880 - the Snapdragon 625.
If you have a few extra dollars to spare and wide pockets, you can also venture even further into phablet territory with the 6-inch Galaxy C9 Pro. It pretty much covers all of the A7 (2017) perks, and does come with a more potent Snapdragon 653, plus 6GB of RAM combination. Sadly, a quick dip in the pool is a no-go.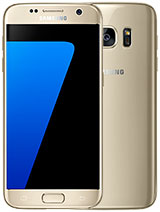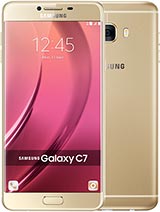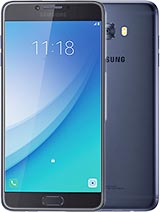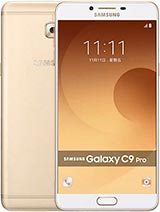 Samsung Galaxy S7 • Samsung Galaxy C7 • Samsung Galaxy C7 Pro • Samsung Galaxy C9 Pro
While on the topic of waterproofing, the truth is, you don't really get many good choices in the A7 (2017) price range. This is undoubtedly a strong selling point for people that need it. If you want to stick to the same budget and not sacrifice too much on display size, then the Sony Xperia Z5 Premium might be an alternative. It has the same IP68 certification and an industry-first 4K, 5.5-inch panel. However, it is over a year old at this point. Plus, its Snapdragon 810 does suffer from some significant thermal issues.
If, however, you don't really plan on washing your phone and would much rather see your hard-earned money go towards a better specs sheet, there are still options to explore. OnePlus and ZTE's Axon series instantly spring to mind. The pair have been fighting in a rather unique value category originally carved out by OnePlus. Priced at around the EUR 400 mark or a little bit over, the OnePlus 3T and ZTE Axon 7 deliver top-shelf components and performance.
You can't go wrong with either, but there are still some things to consider. While the Axon 7 undoubtedly shines in the audio department, worldwide availability and customer service are potential points of concern. After generation upon generation of combating yield problems with invitation systems, OnePlus can now finally boast a convenient online order and delivery system. Plus, there is a strong argument to be made for its community.
Huawei also has a couple of good options in the A7 (2017) price range. The Huawei P9 Plus offers a well-rounded package, including a Super AMOLED panel and a snappy Kirin 955 chipset. Now that the P10 is officially here, we can only expect prices to drop even further.
On the phablet side of things, the Mate 9 is unfortunately out of the price range, but its Mate 8 predecessor fits the bill perfectly. Again, it is over an year old at this point, but it is a solid device through and through and surprisingly usable for its 6-inch display diagonal.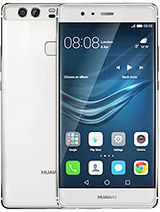 Huawei P9 Plus • Huawei Mate 8
Some other interesting handsets worth looking into include the Moto Z by Lenovo. Its Snapdragon 820 chipset not only outshines the Galaxy A7 (2017)'s mid-range solution, but there is also the added bonus of the Moto Mods system.
Then there is the Zenfone 3 line. If you manage to navigate the model numbering hell, there is a lot of value to be had. Our first choice would probably be the Zenfone 3 Deluxe ZS570KL. You can probably differentiate it from its 5.5-inch sibling by the larger 5.7-inch, Super AMOLED panel. Just be advised that even after you manage to hunt down the exact one, you still have an option between a Snapdragon 820 and 821 chip, as well as a few RAM and storage variants.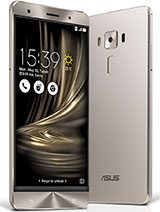 Motorola Moto Z • Asus Zenfone 3 Deluxe ZS570KL
Last, but not least, there are also Xiaomi phones to consider. The Chinese manufacturer has you spoiled for choice at Galaxy A7 (2017) prices. However, if you reside outside of Xiaomi's official markets, there is the usual availability and after-sales support consideration as you would be relying on gray imports sold by online stores with no physical presence. If this doesn't bother you, you should definitely look into Xiaomi.
The closest possible A7 (2017) counterpart seems to be the Mi 5S Plus. The 5.7-inch flagship comes with few, if any compromises, including a dual camera setup and Snapdragon 821 SoC. Its Mi Note 2 sibling mixes up the formula a little bit. You get a single camera from this one, but there is a dual-curved, 5.7-inch, AMOLED display.
And if size is what you are after, there is the Mi Max - a solid mid-ranger that still outperforms the Galaxy A7 (2017). Better yet, it costs a whole lot less that it as well. But if savings is your game, you can do even better in camp Xiaomi. You can get a Redmi phone for under EUR 100 and not a bad one at that. If that is the route you want to pursue, the extremely popular Redmi Note 4 is a good choice.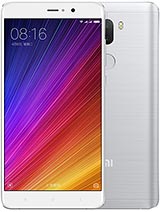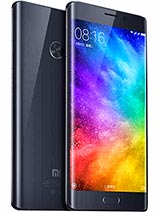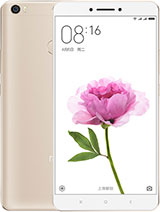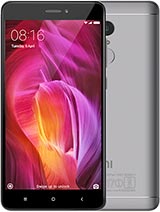 Xiaomi Mi 5s Plus • Xiaomi Mi Note 2 • Xiaomi Mi Max • Xiaomi Redmi Note 4
There seems to be a definite trend with Samsung's new Galaxy A series. We said it in the A5 (2017) review and we'll say it here again - the formula is just unique. Sure, EUR 450 is a bit pricey for a mid-ranger with no 4K recording. Sure, you can probably get more power for the buck. But an elegant, well-built phablet with a Super AMOLED panel, amazing battery life, Samsung-brewed OS features and waterproofing - you can't really find that combo elsewhere. If it clicks with you, don't hesitate in picking up the A7 (2017). You won't be disappointed.