Exciting start
Samsung Galaxy Exhilarate review: Exciting start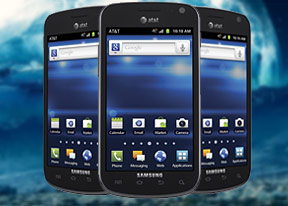 Final words
Eco-friendly body aside, there's nothing revolutionary about the Samsung Galaxy Exhilarate I577, and that's not necessarily a bad thing. It offers decent performance, a good camera and solid build quality to go with a low price tag. AT&T's LTE network is a joy to use, where available too. In a nutshell, the Samsung Galaxy Exhilarate is all the smartphone most users will ever need.
Unfortunately however, having the above qualities is no longer a guarantee for success with today's cut-throat competition in the Android world. The Samsung Galaxy Exhilarate lacks the looks to attract many potential buyers. Its ageing OS doesn't help its cause either - in a time when people talk Jelly Bean updates; there's no word if the device will make it even to Ice Cream Sandwich.
If you don't care about all this stuff, then look no further than the I577. Its $29.99 price tag is more than acceptable too. In case you are willing to shop around, here are some alternatives.
The Samsung Galaxy S Blaze 4G for T-Mobile is almost identical to the I577, save for the 42Mbps HSDPA and the higher-clocked 1.5Ghz, CPU, both of which come at the expense of LTE connectivity. If you are a Samsung fan, make sure you check it out as it is available for free on a contract. The Pantech Burst is also a good alternative. Priced at only a penny on a contract, it offers a faster CPU and more built-in memory than the Exhilarate, without skimping on the LTE.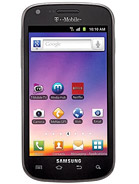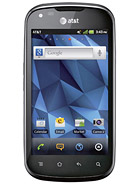 Samsung Galaxy S Blaze 4G T769 • Pantech Burst
Unfortunately for the Galaxy Exhilarate, only $20 more allow you to shop for some higher-tier smartphones. The HTC Vivid, LG Nitro HD, and Sony Xperia ion are all AT&T LTE smartphones. Spec for spec, they blow the Exhilarate out of the water. Their bigger screens are a love it or hate it affair, but they are all worth a hard consideration.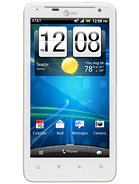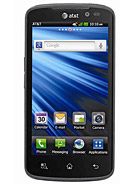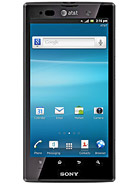 HTC Vivid • LG Nitro HD • Sony Xperia ion LTE
As you can see, the Samsung Galaxy Exhilarate has an uphill battle in front of itself. Had it been released shortly after its announcement, it would have racked up considerably better sales' numbers than it is currently destined to be. Thankfully, Samsung do not have high expectations for the device - it is yet another demonstration of the Korean giant's humongous parts bin, only this time it is designed to appeal to those who prefer being eco-conscious.