Software
The Samsung Galaxy Note7 runs Android 6.0 Marshmallow spiced up with some exclusive Samsung features. We already looked at the proprietary S Pen improvements but there's more.
Part of the new experience is the redesigned notification area and quick toggles. A handy Block notifications button is available for when you need to disconnect. A search field is now available below the quick toggles, which themselves have new additions (e.g. a sleep-friendly Blue light filter).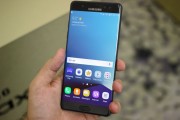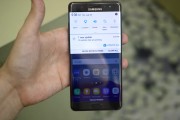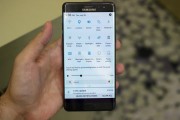 The new notification area and quick toggles
Samsung has enabled HDR support for videos. You see "HDR video" in cameras fairly often, but this refers to a different feature - one you see on new, high-end 4K TVs. The Galaxy Note7 is one of the first mobile devices to support this.
Basically, regular video (regardless of resolution) only uses 8 bits per color channel - that's 256 different shades. HDR video quadruples that number (or more), which both helps prevent color banding in gradients and enables high-contrast scenes (with lots of bright and dark areas).
The Always on screen is back and brings new features thanks to the S Pen. You can scribble a note that will be always visible, even when the phone is locked (finally the Galaxy Note lives up to its paper counterparts).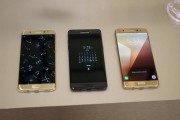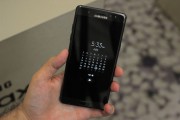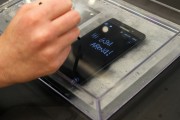 The Always on screen offers multiple views • Calendar • Note
Camera
The Samsung Galaxy Note7 features the same 12MP camera as the S7. This means the amazing dual-pixel autofocus tech, great image quality and 2160p video recording. The selfie camera is the same 5MP shooter.
Samsung did redesign the camera UI, though. It makes better use of swipe gestures - left/right to change camera mode, up/down to flip between the two cameras.
It was a busy floor as everyone flooded in to try out the Note7, but we managed to snag a few camera samples. It's a familiar camera that offers great image quality and the most accurate autofocus game in town.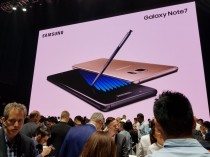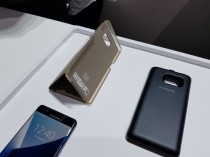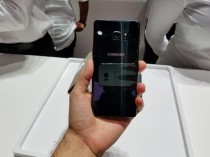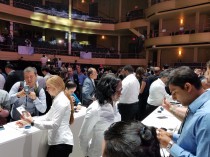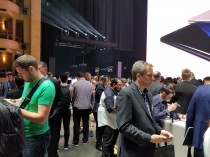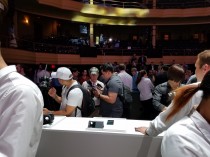 Samsung Galaxy Note7 camera samples
We even snapped a quick selfie with the 5MP camera. These days it's unheard of to go somewhere interesting and not take at least one selfie.
Here's a short video too, 1080p.