Daylight image quality
Image quality out of the main camera in broad daylight is... well, good. The nature of the 108MP sensor's filter array doesn't let it capture nearly as much detail as the triple-digit number would have you believe and the Galaxy S20 Ultra's resulting 12MP photos are as detailed as the ones from the natively 12MP Note10+ camera, to name one. High frequency detail (like the grass in the first and second shot, asphalt and pavement) is rendered in a particularly non-pleasing way, and the complex patterns in the balcony blinds have been smeared altogether.
To be fair, both of these effects are characteristic of Samsung processing, it's just that they're all the more prominent in the Ultra's images. Straight lines also do not have that bite that you'd find in a regular 12MP image from a Note or an iPhone.
On a positive note, as usual with Samsung's processing, noise is practically non-existent in areas of solid color like skies and their reflections in windows.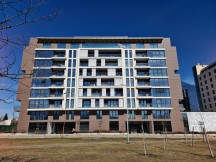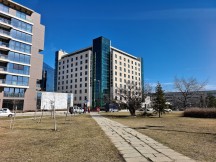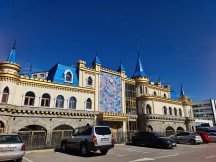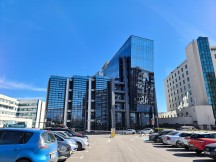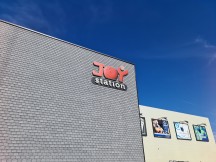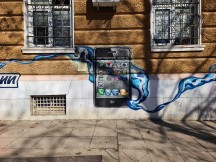 Daylight samples, main camera (1x)
Speaking of skies, those are some of the deepest and most saturated blues we've seen, even from a Samsung, and we're not saying that in a bad way. We're enjoying the overall color rendition as well - plenty of pop, not over the top.
Dynamic range is good - it's excellent in the highlights, but we'd appreciate some better-developed shadows straight out-of-camera. It's an easy adjustment in your favorite image editing software, but why have to?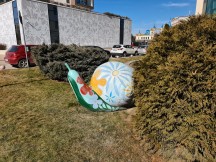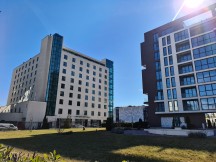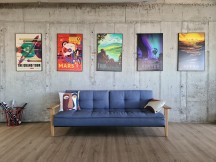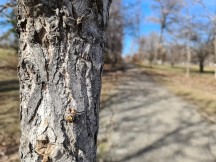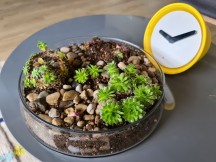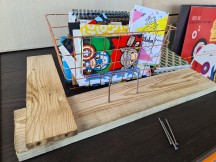 Daylight samples, main camera (1x)
Closeups are super nice with this big sensor. While the main camera wouldn't focus closer than 10cm, it can still capture small subjects and throws backgrounds dramatically out of focus.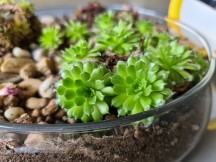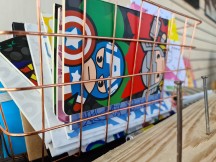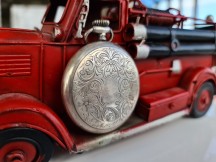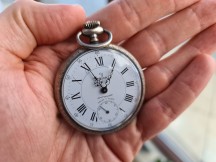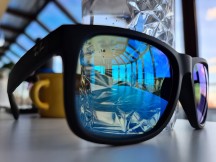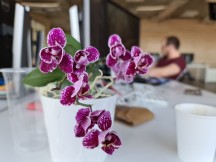 Daylight samples, main camera (1x)
We've been continually trying to not shoot Quad Bayers in their native resolution for anything but proving that they're not meant to be used that way. While they will, in very particular circumstances, capture more detail when shot at the nominal resolution, that is neither guaranteed nor is it to be expected of them.
The same applies to Nonacells - at least in the real world. Yes, we positively got more lines and definition in our well-lit studio poster with the 108MP camera on the Galaxy S20 Ultra, but we couldn't replicate that outside. We'd argue that when it comes to capturing textures and patterns outdoors in broad daylight, the 9-a-color filter array of the Galaxy S20 Ultra's main cam makes it behave nearly identically to a regular 12MP camera.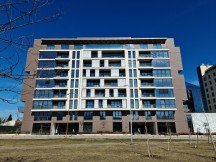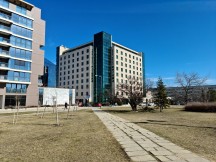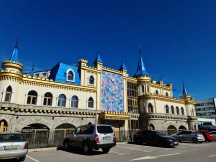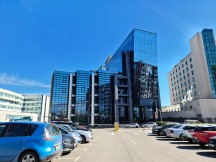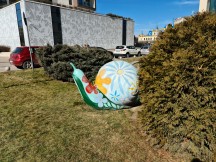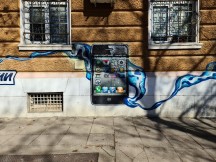 Daylight samples, main camera, 108MP
The ultra wide-angle cam's output is just okay. It's got nice punchy colors and all, and fairly good dynamic range as ultra wide-angle cams go. Detail isn't anything special, be it at infinity or closer to the camera.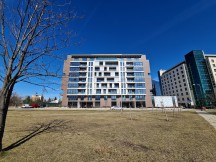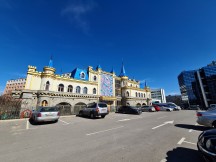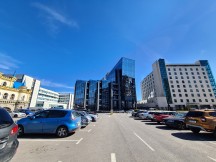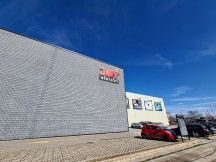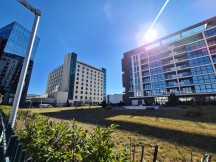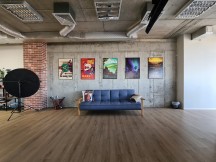 Daylight samples, ultra wide angle camera (0.5x)
Which leads us to one main issue - the S20 Ultra's ultra-wide doesn't have autofocus. So if you want to exaggerate perspectives and draw the attention to a nearby subject, you're going to draw the attention to how blurry and out of focus it is. It's a fair counterpoint that no other smartphone ultra-wide camera goes that wide and has autofocus. The Mate 30 Pro's has autofocus but barely qualifies for ultra-wide at 18mm, while the OnePlus 7T Pro autofocusing ultra-wide may be listed at 13mm, but doesn't really cover the FoV you'd expect of it. Having said that, if there was ever a phone that you could expect would fit a big and bulky very wide autofocusing UW, isn't it precisely the Ultra?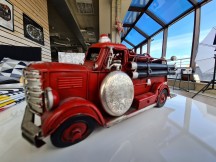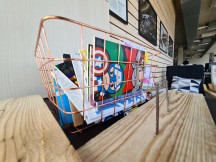 Daylight samples, ultra wide angle camera (0.5x)
We do appreciate that the optics are corrected very well already, and whatever distortion remains, can be fixed by flipping the toggle in settings. There's minimal coverage penalty to be paid and little in terms of softness or detail loss in the corners. We'd leave that option On all the time.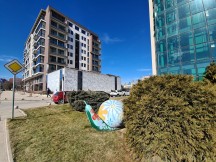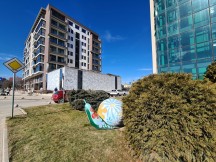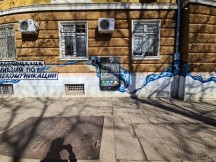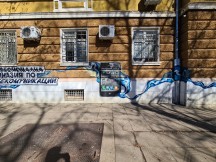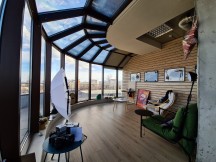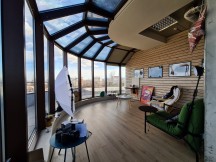 Ultra wide angle camera, lens correction: Off • On • Off • On • Off • On
Space zoom. Regular zoom, too
Our saltiness when it comes to the S20 Ultra's 'Space zoom 100X' may have shown here or there, but let's look at some pictures to see that while there's no space at all in them, being able to zoom in some is pretty nice.
As we established, the S20 Ultra's periscope lens has a native focal lens equivalent to 103mm, or about a 4x ratio compared to the main unit, so let's look at some 4x images first. And they are nice images indeed. The detail is excellent; there's virtually no noise, colors are pleasant, dynamic range is wide, contrast is high - there's hardly anything to complain about here. Oh, and the combination of a big sensor and a long lens makes for nicely compressed perspectives and out of focus backgrounds.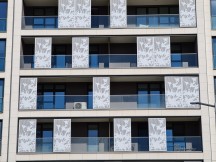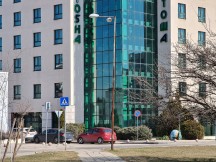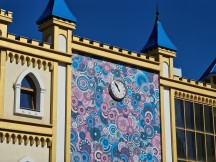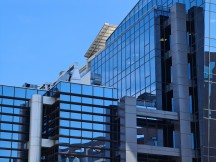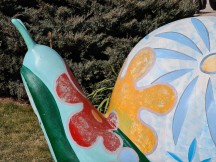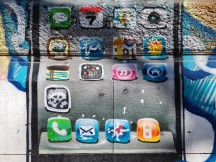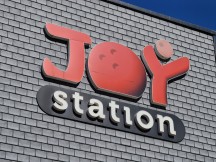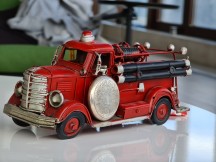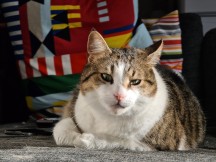 Daylight samples, telephoto camera (4x)
At 5x zoom, or the default tele magnification you'd get from the tree selector in the viewfinder (once again, boo!, Samsung), photos are almost as good. A slight softness introduced in the process of the ever so small upscaling is there but isn't bothersome. We could live with the 5x shots, but we'd appreciate if Samsung was more transparent about the 4x/5x situation.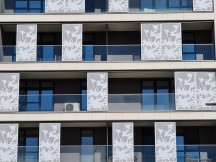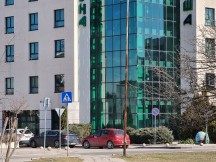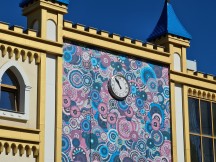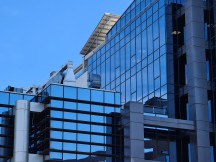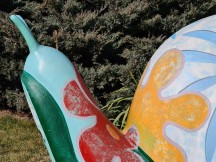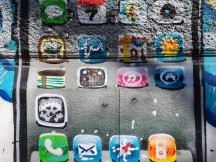 Daylight samples, telephoto camera (5x)
Off to space we go now, stopping at 10x first. At this level, photos still hold up decently to pixel-level scrutiny. If you're going to be looking at them on a phone screen or a PC at fit-to-screen magnification, you're very likely to be perfectly okay with the sharpness and detail.
A positive side aspect of shooting with digital zoom instead of cropping your photos afterwards is that you'll get the correct exposure for the subject you're aiming at, while if you shoot wider (and later crop and upscale) the camera will meter for the wider scene potentially not exposing correctly for your particular subject of interest.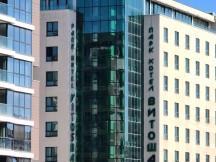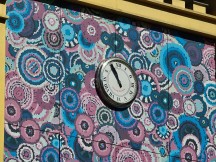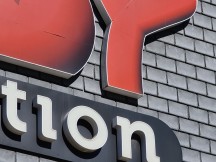 Daylight samples, telephoto camera (10x)
There's another intermediate toggle in the viewfinder, this one for 30x. You don't want to look at the photos it produces at 1:1 for sure, but even at fit-to-screen magnifications, it's bad.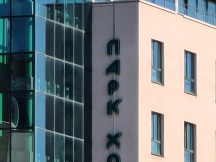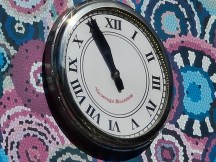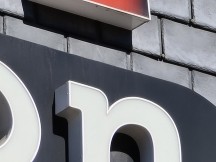 Daylight samples, telephoto camera (30x)
And we're now at 100x. Let's not go there anymore.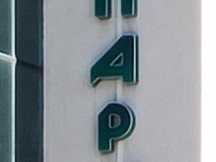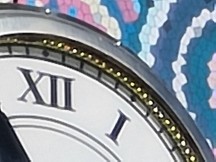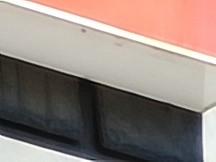 Daylight samples, telephoto camera (100x)
Circling back to the ground, there's also a 2x zoom button in the S20 Ultra's viewfinder, and we know for sure that a 2x zoom camera it doesn't have. To achieve images at that magnification, what it does is use its 4x zoom camera to populate the center of the frame with fine detail, and then fills out the periphery with data gathered by the main camera - albeit with noticeably less detail. You can easily see the outline where the transition happens in most shots, but the blinds in the first one and the mural in the third one make it the most apparent. You do need to look at full-size images and not fit-to-screen.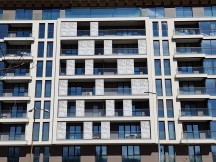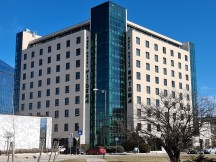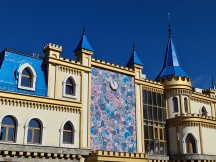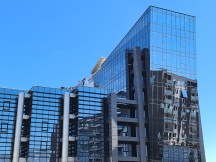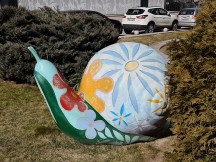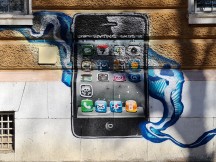 Daylight samples, main-telephoto camera (2x)
We compared the Ultra's zooming behavior to another phone you can buy with a periscope telephoto camera, the Huawei P30 Pro. We also brought the Galaxy Note10+ on that outing to see how the regular 2x teles of our time stack up against the periscopes. Be sure to check that out too.