Wrap-up
Samsung was very keen to make a super rugged version of its Galaxy S flagship for the past few iterations of the smartphone. Seeing how we already come to expect an "Active" series of the Galaxy S phone of the year, we'd say that Samsung doesn't have any plans to drop it anytime soon (pun intended).
In the States, the situation has been the same: only AT&T customers could get their hands on this phone. Details about worldwide availability for the Galaxy S8 Active are scarce, however, in the middle of writing the review, Samsung announced expanded availability in the US with Sprint and T-Mobile, ending AT&T's exclusivity.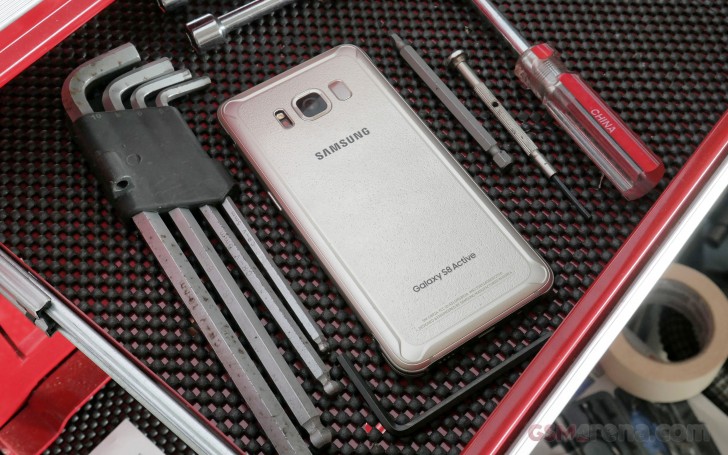 Smartphone companies usually don't release a flagship device as a "lifestyle" model. This category is often reserved for watered-down versions of flagship models or mid-range smartphones with some kind of a stand-out feature.
Well, the Galaxy S8 Active is truly a "lifestyle" product that offers a unique take on the flagship smartphone. It's an ultra-rugged smartphone with the same large helping of features and hardware. The ruggedized phone even gets the Iris scanner, Samsung Pay, and one of the world's best smartphone displays.
Samsung Galaxy S8 Active Key test findings
Not the most attractive phone around. Built to withstand anything you throw it against. No need for a phone case. Textured backing provides excellent grip. Water resistance was always standard on the Samsung's Active models (IP68).
Fingerprint scanner placement is still weird. Activity Key has been replaced with the Bixby Button. While you can still glance at certain Activity Zone App features in Bixby cards, you can't assign the key to your liking as on the Galaxy S7 active.
The display in the S8 Active is the same excellent one on all of Samsung's other flagships smartphones this year. The non-curvature can be a pro/con depending on your preference. The default display mode showed a DeltaE of 5.7 with a max DeltaE of 11.6 @ reds. The Basic color profile offers the most accurate color reproduction (Avg DeltaE: 2.5, Max DeltaE: 5). Screen was quite bright and can adapt in direct sunlight for optimum visibility in bright sunlight.
Galaxy S8 Active's large 4,000 mAh battery and efficient Snapdragon 835 yielded an excellent battery score of 111h overall. Video playback endurance was just a couple of hours below the S7 Active last year, but improved in talk and web browsing scores.
Phone is fully compatible with Samsung Pay, USB-C v3.1, and a 3.5mm headphone jack hasn't gone anywhere. Quick Transfer adapter speeds up content transfer process and is included in the box. AKG headphones were not included with AT&T's retail packaging (sad).
Benchmark scores were in line with other smartphones powered by the same Qualcomm Snapdragon 835 chipset. Under moderate to graphic intensive loads, phone warms up and head dissipates around the metal frame.
Samsung Experience UI offers a feature-rich software experience that's much refined over the TouchWiz days. Interface is clean and organized and offers plenty of customization for advanced users. Always-On Display offers many options for personalizing and customization. The downside to a heavily customized interface is slow updates.
Audio output quality through the stereo jack is not as impressive as on the regular S8 and S8+ as it has more distortion but it's still very, very good.
The bottom-firing loudspeaker is loud and clear. Mid and treble tones are great while bass notes are harder to make out, as is typically the case with small smartphone speakers.
Still images are well exposed. Photos retain lots of detail and are a bit sharpened in the process. Colors tend to be very vibrant and are very pleasing to the eye, though some may have a different preference. Camera UI offers plenty of camera modes and options and a top-notch manual interface (Pro mode).
The front-facing 8MP camera is excellent and autofocus is plus. Samsung also has a collection of filter, stickers, and dynamic facial effects to sprinkle fun on your selfies.
Video taken in 4K offered great quality of image and was well exposed, though colors are a bit toned back compared to stills. OIS + EIS still needs work for shaky video in 4K, though stabilization in 1080p is very good.
Alternative devices
Chances are very likely if you're looking at the Galaxy S8 Active, you're also considering any of Samsung's other flagships of this year. There are three different models to choose from, each one offering something a bit different than the last.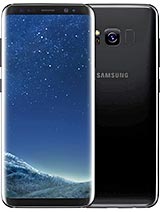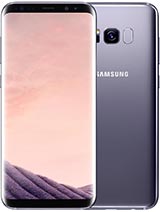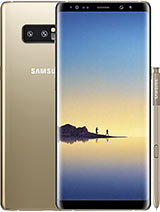 Samsung Galaxy S8 • Samsung Galaxy S8+ • Samsung Galaxy Note8
Starting with the Galaxy S8, this is Samsung's "S" flagship. It's compact size offers plenty of viewing area with the phone's Infinity Display and the dual curved edges give the phone a striking appearance. The Galaxy S8+ builds on the S8, but the only two differences are a larger screen and a larger battery. You're otherwise getting the exact same smartphone.
Things change when you throw the Galaxy Note8 into the mix. The Note8 is the best of the best that Samsung has to offer. Along with the added features of the versatile uses of the S-Pen, the Note8 brings a more sophisticated (boxier) design, and Samsung's dual-camera sytem, which offers Live Focus mode, something that no other Samsung flagship offers right now. Don't let the fake blurred effect drive your decision to get the Note8, as the S8 (S8+ or Active) all have very excellent cameras.
The next phone that comes to mind is the Moto Z2 Force. This is one phone that falls along the lines of ruggedness of the Galaxy S8 Active. With the Z2 Force, you won't have to worry about throwing the phone into a case, as the phone is designed with Motorola's ShatterShield display.
You won't get as beautiful of a display (a 5.5-inch 16:9 one at that), but you will get Motorola's near-stock Android experience with Moto Enhancements. This adds useful and valuable, yet unobtrusive features that are unique to Moto such as Moto Display and Moto gestures, such as a double twist to open the camera app. Battery life isn't anywhere near the S8 Active's, however. You'd be better off with the S8 Active's excellent battery endurance.
Next up is the LG V30. This one is definitely worth mentioning because of its MIL-STD-810G lab testing spec. This testing standard that is used by the US Military to test how a product or device can stand up to its operating environment in 8 different categories. While this does include dropping the product into wooden planks (to test shock durability), just because a product is MIL-STD-810G does not automatically mean it's shatter resistant. The Galaxy S8 Active's build durability is surely superior to the LG V30's glass and metal build.
Build structure aside, the LG V30 offers an excellent video camera experience (the wide-angle camera is a plus) and feature-rich software experience much like the Galaxy S8 Active. Otherwise, both smartphone are water resistant. Oh yeah, and the V30 offers a Quad-DAC with Hi-Fi audio from its 3.5mm headphone jack.
Last year we included the HTC 10 as an alternative device to the Samsung Galaxy S7 Active, so we thought it'd be good to include HTC's offering here. Whether you go for the U11 or the U11 Plus, you'll be getting a smartphone with an attractive build, and great-sounding stereo speakers.
While the U11 has a 5.5-inch 16:9 display, the U11 Plus features a 6-inch 18:9 display in roughly the same footprint. The Plus model also gets wireless charging and a larger 3,930 mAh battery.
The Galaxy S8 Active falls under the "sturdy phone" category. If you're looking for something that's durable and uses very well chosen materials, look no further than the Essential PH-1. You won't get the same feature-rich Android experience, as the PH-1's software is bare-bones Android, and it's not exactly shatter resistant, but its titanium build and ceramic backing make it among the more durable premium phones that are actually attractive.
The PH-1 has considerably dropped in price since it launched, pushing a top-tier smartphone into a very competitive price point.
If you aren't in the position to spend a lot of money, the previous generation S7 active can be a viable option. It doesn't have the same fancy new display or Iris scanner, but you'll get a comparable camera with comparable battery endurance with a Qualcomm Snapdragon 820 that still holds its own as a great chipset. Just know that you'll only be able to find one for AT&T - officially, anyway.
Final Verdict
Samsung had the right idea when it started making the "Active" series of its own flagship model a few years ago. Today, that idea continues with expanded availability in the United States, where the phone is no longer tethered to AT&T.
Yeah, the S8 Active is a chunky phone, but that chunkiness is thanks to a very large battery. The phone's exterior has many textures and layers for protecting the phone from drops. The idea of a super-durable smartphone is usually associated with unattractive hardware, as is the case here with the S8 Active.
If you're already got the Galaxy S7 Active, however, we might recommend that you save your money for the next version of the phone. The camera on the S7 Active is just as good as the one on the new model along with the S7 active's comparable battery endurance.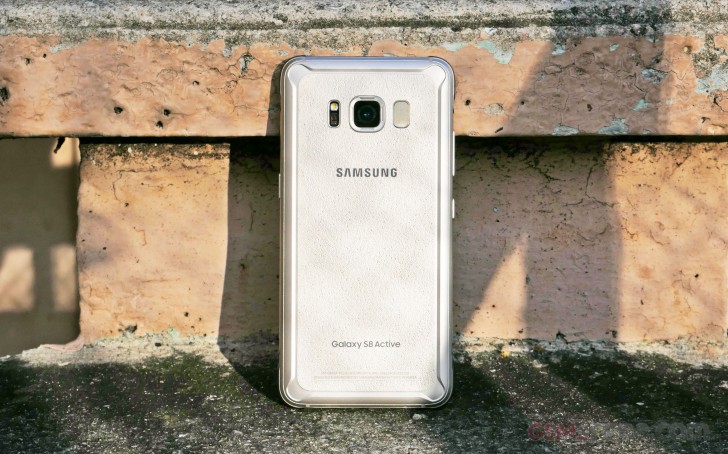 The Samsung Galaxy S8 Active offers just about anything that you want out of a smartphone. At its core, this is a true flagship smartphone - one that overlaps very well into a niche category (this phone is everything and the kitchen sink). This niche caters to folks who work in physically demanding environments, or those who simply want peace of mind that their pricey investment can take a moderate beating. This phone is also great for those who work long hours and spend a lot of time away from a power outlet.
These days, smartphone are so beautiful and fragile - one comes at the expense of the other. The Galaxy S8 Active gets you Samsung's best offerings and adds durability and battery life - so you can have your cake and eat it too.