Purified
Samsung I9505G Galaxy S4 Google Play Edition review: Purified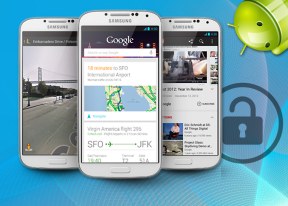 Camera still great
The Samsung Galaxy S4 Google Play Edition premieres with the spanking new stock camera app. Although mostly looking unchanged it brings an end to the quick settings ring and instead opts for a quick settings arch.
You need to hold a finger anywhere in the viewfinder to get to the quick settings. Using swipe gestures you can toggle HDR, exposure, settings for picture size, white balance, timer, Geo-tagging, scene mode, flash on or off and switching to the front-facing camera.
Quick settings can also be triggered by touching the corresponding icon atop the virtual shutter button. You can choose Camcorder, Panorama and Photosphere through the underlying shortcut.
The viewfinder is annoyingly though-out. It shows you a 16:9 feed while snapping photos in 4:3 aspect. So in essence it's a real task to frame your photos right and you cannot choose to be shown the native aspect.
Photosphere let's you take Street View panoramas of your surroundings. You start by aligning your image and then just move the phone about following a generated dot. After you've covered the entire surrounding scene the device generates a panorama, which can be viewed as a Photosphere in the Gallery and uploaded to Google's servers to be featured in Maps (if it's good enough).
In terms of what you're giving up going for the Galaxy S4 sans the TouchWiz camera optimizations is a lot. The majority of shooting modes are gone - Night and Sports, Panorama isn't as good as the TouchWiz counterpart, there's no Best Photo or Best Face, you cannot remove moving objects with Eraser, there's no Beauty Shot, you cannot create cinemagrams (or GIFs) with Cine Photo, there's no Sound & shot for capturing photos with ambient sound. The list goes on and on. It takes a lot of time to get the hangs of Samsung's image suite but there's no denying it's useful.
Well the purified Galaxy S4 Google Play Edition has none of those and what you're left with is a pretty straight-forward camera app.
Looking at the image quality it's safe to say that Google made good work with Samsung to bring an undefiled camera performance to the stock Galaxy S4. The impressive level of detail is all there without more noise creeping back in.
Colors look great if a little overly-saturated but it does add extra character to the images. White balance is slightly colder but when viewed on the Super AMOLED you'd be hard-pressed to notice it.




Samsung Galaxy S4 Google Play Edition camera samples
What's impressive here is that the level of detail hasn't suffered even after the bump in resolution. We're convinced Samsung managed to cross over its processing algorithms from the regular Galaxy S4 over to the Google Play Edition.



Samsung Galaxy S4 Google Play Edition camera samples
Macro images turn out great. Focusing happens instantaneously and you don't need to find the macro focusing mode from settings - the camera focuses automatically depending on the distance to the object.
HDR images come out great too. They're nearly unmistakable when viewed side by side with those from a TouchWiz Galaxy S4. Highlights aren't over-sharpened and the scene is nicely exposed throughout.



Samsung Galaxy S4 Google Play Edition macro and HDR samples
We could easily say that this is the best camera on a stock Android device and it runs circles around the Nexus 4. Compared to a Galaxy S4 with TouchWiz on board it's identical in terms of quality but lacks half the functionality, which isn't ideal for camera enthusiasts.
Photo quality comparison
We've added the Samsung Galaxy S4 Google Play Edition into our photo compare tool. You can choose any other opponent you want and compare samples. We went with the Galaxy S4 and the LG Optimus G Pro.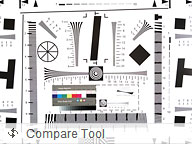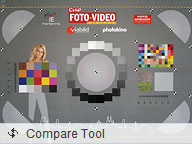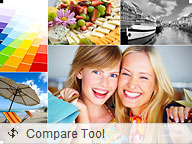 Samsung I9505G Galaxy S4 Google Play Edition in our photo compare test
Great FullHD video
The camcorder interface borrows heavily from the camera one. It is, however, very limited in terms of options and gives you settings for white balance, camera preference (front or back), a flash toggle, Geo-tagging and the option to choose the video resolution.
You can take full-resolution images while recoding a video, which is great, especially given the fact that the camera does continuous autofocus during video recording.
There's an option for taking time lapse videos. You can choose an interval between 0.5 and 24 seconds, minutes or hours.
The Galaxy S4 Google Play Edition stores videos in mp4 format with a bitrate of around 17 Mbps and 29 frames per second. Audio bitrate is 123 Kbps with 48 kHz sampling rate and 2 channels (using both mikes for stereo). Those stats are exactly the same as the regular Samsung I9505 Galaxy S4.
So in theory it should post the same videos and it does. While not an improvement over the Galaxy S III or the Galaxy S4 videos turn out really good. There are loads of detail, continuous autofocus manages to refocus every time there's a change in scenery and you can snap full resolution 16:9 stills while you're capturing a video.
Here goes a sample.
And here's a 1080p video sample (0:14s, 29.4MB) taken straight from the Galaxy S4 Google Play Edition.
Video quality comparison
The Galaxy S4 Google Play Edition has entered our video comparison tool to face the likes of the I9505 Galaxy S4 and the LG-made Google Nexus 4 but you can pit it against virtually any other opponent in our database.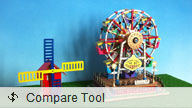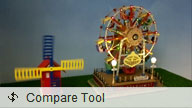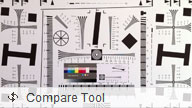 Samsung I9505G Galaxy S4 Google Play Edition in our Video quality comparison tool