Purified
Samsung I9505G Galaxy S4 Google Play Edition review: Purified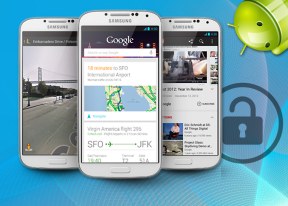 Final words
What Google presented at its I/O 2013 conference was something few of us really expected to happen. Announcing a Galaxy S4 with stock Android is still a little baffling and goes against many of the principles of the Nexus lineup.
The Galaxy S4 has expandable storage, it has physical buttons, it's a mass product lacking the air of exclusivity a Nexus usually manages to pull off. And it comes for a premium from the Google Play store. Sure it's the most capable device that comes with stock Android and runs circles around any Nexus you can think of and probably will still be a worthy contender, come the Nexus 5, or whatever the next Google Purebread is called.
The caveat however is that you can possibly still get the same vanilla Android experience by getting yourself a subsidized Snapdragon-powered Galaxy S4 and installing a stock ROM on it with a little tweaking. This way you would essentially have the best of both worlds - an unlocked door to a stable stock experience without closing the door to the Samsung-tailored TouchWiz experience behind you.
So does the Google Play Edition S4 make sense? Well not really. It's availability is limited to the US and there it costs more than the equivalent hardware from every major carrier and it takes away much of the software perks of one of the best, if not the best, smartphone on the market today.
That said, here are some of the alternatives. First and foremost, You could always buy the Snapdragon 600 Galaxy S4 (I9505) and just flash the stock Android ROM on it, leaving you with pretty much the same device but one you bought for less money and one that can always revert back to the tightly-optimized Samsung software on board.
Alternatively, you could go for the Exynos-packing Galaxy S4. It doesn't have the stock Android option, but offers a tad more potent processor with four Cortex-A15 cores and four Cortex-A7 ones making it even more of a powerhouse.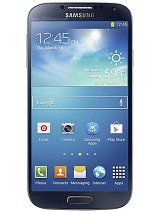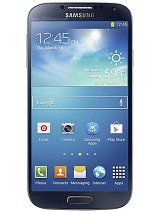 Samsung I9505 Galaxy S4 • Samsung I9500 Galaxy S4
If stock Android is what you are after then you could always opt for the LG-made Google Nexus 4. It's the real deal when it comes to software and will likely always get the fresh new OS before the Galaxy S4 Google Play Edition. What you're made to live with is a lesser display, no expandable storage, inferior camera, poorer battery life and no LTE. Still the $350 price tag for the 16 gig model certainly makes this the better value-for-money option.
The HTC One goes about its business with 32 gigs of storage and no expandable option, a smaller screen on roughly the same body size, a 4 MP camera that shines only in low-light and the same chipset only clocked slightly lower. Still, it's undeniably much cooler looking than the Galaxy S4 and offers a premium build quality with its sleek aluminum unibody.
It also outdoes the Galaxy S4s in audio performance and sports the spanking Beats-powered front speakers we enjoyed so much. Last but not least it comes in two versions - the One you could buy for less from the Google Play store with the same stock Android experience and the One with HTC's smooth Sense 5 experience on board.
Finally, there's the Sony Xperia Z. It comes with water-resistance out of the box, has a 13 MP snapper, a good Snapdragon S4 chipset and a 5" 1080p Mobile BRAVIA engine 2 display. It's been around for a while and costs much less than a Galaxy S4 (Google Play edition or otherwise). Also the Xperia Z launcher is quite close to stock Android, so the user experience is similar, even if software updates won't be as quick.
So there you have it. Too many contenders willing to do pretty much the same for less. If stock Android software's what you're after, then you needn't buy the expensive Google Pay Edition Galaxy S4 - you might as well go for the subsidized TouchWiz-ed one, it just makes more sense. It gives you more in terms of software and the same in terms of hardware without the need to compromise.