Low-light photo quality
Low-light photo quality on the Xperia 10 II is adequate but unimpressive. There is a good level of detail in the shots. However, general softness is a problem. So is limited dynamic range.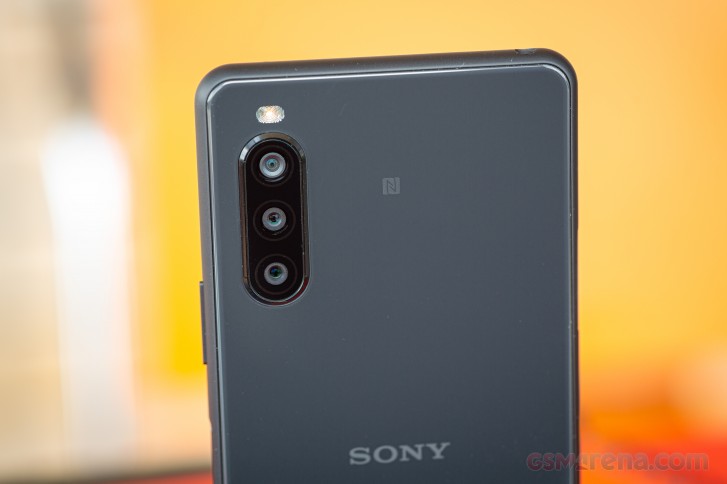 The phone appears to be inconsistent when it comes to which camera to use for 2x telephoto shots. While switching to a crop of the main camera is a valid approach that most phones take, the Xperia 10 II often varies this from shot to shot without any change in lighting conditions and with what we would deem as plenty of light present. Our biggest issue with low-light performance, however, is inconsistency in the phone's behavior. Often times the phone will just decide to apply some background processing, based on scene recognition, resulting in vastly different consecutive shots.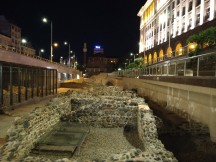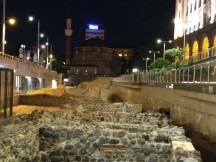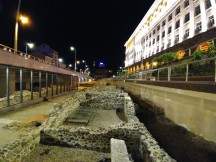 Low-light camera samples: main camera (1x) • telephoto (2x) • ultrawide (0.6x)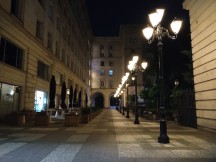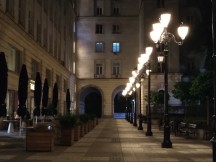 Low-light camera samples: main camera (1x) • telephoto (2x)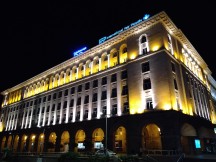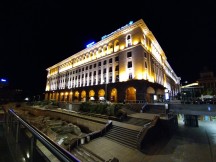 Camera samples: main camera (1x) • ultrawide (0.6x)
There is a dedicated Night mode on the Xperia 10 II. It can be used on all three shooters. Results tend to vary quite a bit. For shots from the main camera Night mode brightens the exposure up a bit, but rarely brings out more details from darker areas.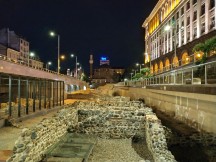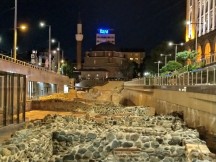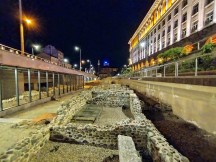 Night mode camera samples: main camera (1x) • telephoto (2x) • ultrawide (0.6x)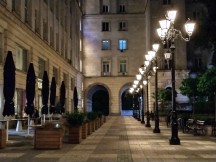 Night mode camera samples: main camera (1x) • telephoto (2x)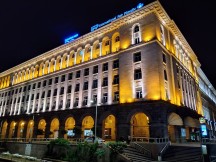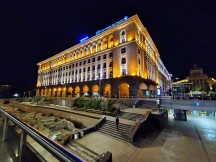 Night mode camera samples: main camera (1x) • ultrawide (0.6x)
Night mode consistency reduces light halos, which is a plus. Also, it works noticeably better for the ultrawide snapper.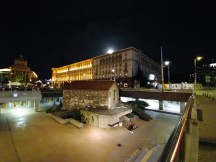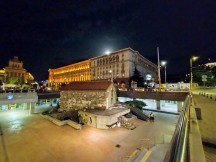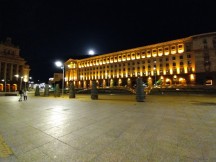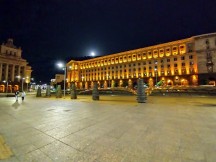 Night mode ultrawide camera samples
It should be noted that Night mode shots take a long time to capture, on top of the already sluggish overall shooting speed of the Xperia 10 II. Night mode also crop away quite a bit of the frame.
Video capture
The Xperia 10 II can capture video at up to 4K resolution and 30 fps. That goes for both the default camera app and Open Camera, which failed to do 4k@60fps. You can, however, record 1080p at up to 60 fps. 21:9 is also a thing and doable at both FullHD and 4K. Both at 30 fps only. The lack of 24 fps mode for cinematic shots seems like a missed opportunity.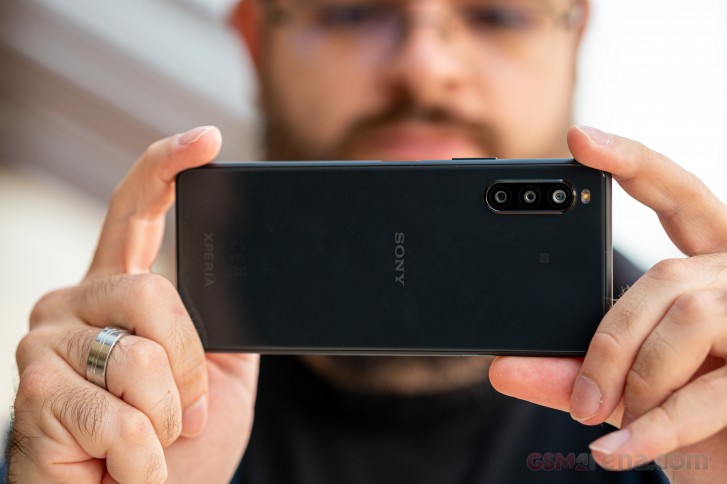 Starting with 4K samples, we have to say that the results are quite impressive especially considering the sub-optimal lighting and weather conditions. Detail is plenty, sharpness is great and colors look natural. Dynamic range is a bit limited, but we can't exactly expect full flagship-grade performance out of the Xperia 10 II.
There are some idiosyncrasies with video recording, zooming, and the different cameras that need to be mentioned. With the resolution set to 4K, you can only zoom up in video mode, there is no access to the ultrawide. This makes sense, since 8MP in 4:3 is not enough to do 4K in 16:9. However, that logic is also true for the 8MP telephoto snapper. Hence, it makes sense that 2x and, in fact, any other zoom level in 4K video recording is simply digital zoom from the main camera.
2x zoom video holds-up surprisingly well. You can go up to 10x for video zoom, but the quality degrades rather rapidly.
Dropping the resolution down to FullHD, we still get good-looking colors and plenty of detail. However, Sony went a bit too aggressive on the sharpening of the footage.
You can do FullHD@60fps, as well. Looking at the resulting MP4 files, we see a nice, linear bump up in bitrate from around 17 Mb/s in 1080p@30 to around 30 Mb/s in 1080p@60. The video itself backs these observations up by exhibiting no obvious compression artifacts.
Speaking of which, we forgot to mention that you can capture 4K in either the default h.264 for the best possible quality and end up with a bitrate a bit over 70 Mb/s or go for h.265 (HEVC) instead for its dynamic compression and space-saving benefits.
Dropping the resolution down to FullHD unsurprisingly opens up the option to capture video with the ultrawide camera. We can't really say these clips look impressive, though. Just OK.
Logic would dictate then that once in FullHD mode, the Xperia 10 II should be able to capture 2x video with its 8MP telephoto. In reality, however, the video still gets captured by the main camera. That's a bit odd, but not too much of a disappointment.
The Xperia 10 II lacks OIS on any of its cameras but does have EIS video stabilization across the board. Well, except in 1080p@60fps mode. Apparently, the bottleneck to the algorithm is fps count, rather than resolution. The results are nothing to phone home about. There is a noticeable difference between videos with and without stabilization turned on. Still, stabilized clips only look better in comparison and don't instantly scream "stabilized footage" if that makes any sense.
Finally, here is the Xperia 10 II in our video compare database. We shot samples at both 1x and 2x zoom levels, before actually realizing that the latter also come from the main 12MP camera. They are still accessible, though, in case you have any practical interest in seeing them.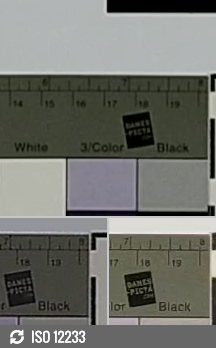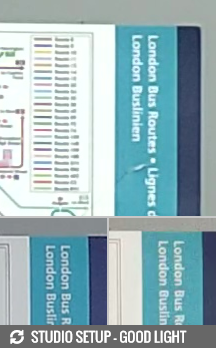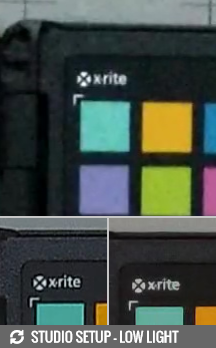 4K: Sony Xperia 10 II vs Sony Xperia 1 II and the Xiaomi Mi 9T in our Video compare tool