Competition
The Xperia 10 II is a unique device in more ways than one. A taller-than-usual 21:9 aspect ratio, yet still compact, "skinny" form factor, combined with IP65/68 ingress protection ratings and Gorilla Glass 6, on both sides, is already a combination tough to match. Throw in some other bits, like a telephoto and ultrawide camera, 3.5mm audio jack, and the stock Android experience, and the total package you get hardly has any direct competitors. Our point is that if this just happens to sound like the perfect combinations of features for your personal needs, you likely won't find anything better.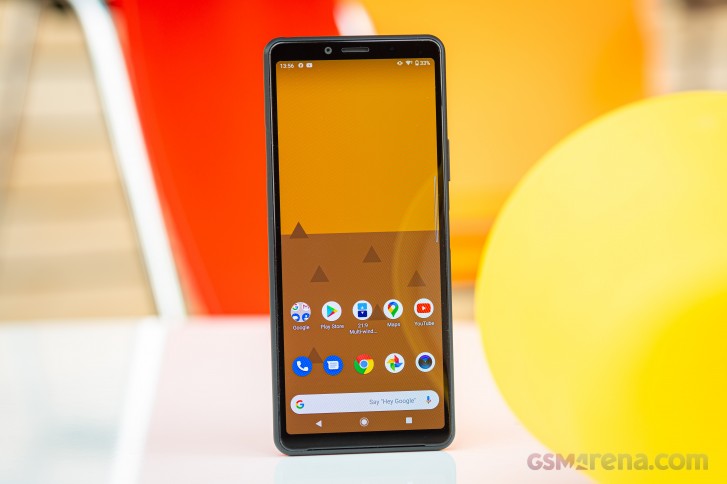 Beyond that, however, there is still plenty of shopping around to be done.
Precisely pricing the Xperia 10 II is still a bit difficult, since as of writing this review, it is just starting to pop-up in stores and online listings. About EUR 350 seems to be the consensus among sources, so, we'll go with that.
If the versatile telephoto, plus ultrawide camera setup of the Xperia 10 II is on top of your priorities list, then the Xiaomi Mi 9T comes to mind. Beyond camera setup similarities, it also packs an HDR OLED.Also, a more potent Snapdragon 730 chipset and a slightly bigger battery. You won't even be missing out on a 3.5mm audio jack. Though, you only get Gorilla Glass 5 and no official IP rating with the Mi 9T.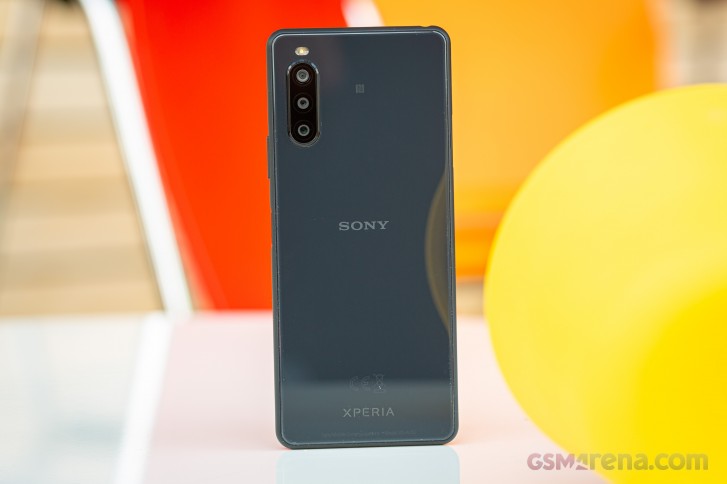 Alternatively, if you feel like waiting a bit more or are adventurous enough to go for a Chinese import, the new Xiaomi Mi 10 Youth can get you even more value, still at around the EUR 400 mark. You can keep an eye out for it under the Mi 10 Lite Zoom moniker, once it finally manages to bring its affordable periscope goodness to global markets.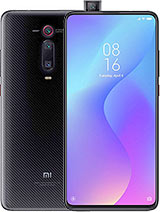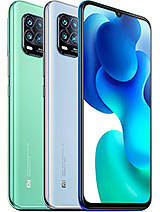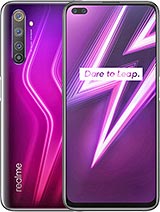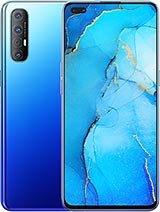 Xiaomi Mi 9T • Xiaomi Mi 10 Youth 5G • Realme 6 Pro • Oppo Reno3 Pro
Oppo also has a couple of viable devices to meet the camera conditions, set forth by the Xperia 10 II. The Realme 6 Pro is easier to get internationally, at the moment. It's probably going to be a bit cheaper than the Xperia 10 II, as well. Notable differences include an IPS panel on the Realme 6, but one with a 90Hz refresh rate. Also - more potent silicon, bigger battery and faster charging.
Then there is the Realme3 Pro, which finds itself in a similar availability boat as the Xiaomi Mi 10 Youth, we just mentioned. Namely, that it is currently hard to get ahold of globally. Still, it seems to roughly match the Xperia 10 II's pricing, while also throwing in an OLED panel, instead of on an LCD, like the Realme 6 Pro.
The same is actually true for the Realme X2 Pro, as well. Sourcing it globally could be a bit tricky too and might require going slightly over the EUR 400 mark. However, you get a notably better 90Hz, HDR10+ OLED panel, 50W charging and an ex-flagship Snapdragon 855+ chipset for your troubles.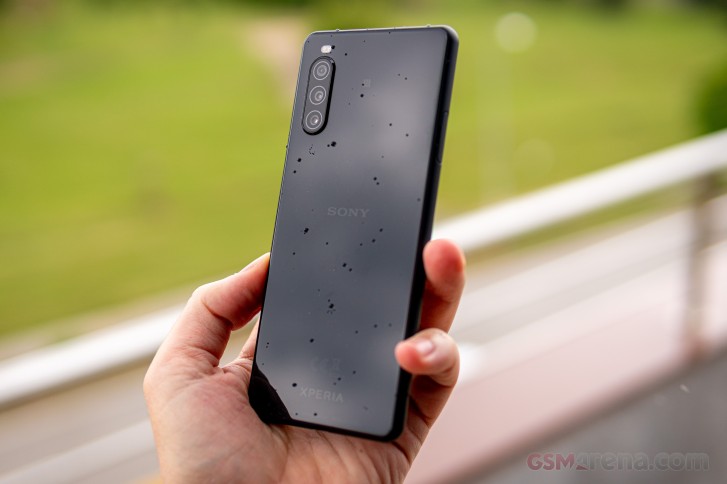 What about more readily-accessible name-brand options, though? Those are admittedly much harder to pick-out. If you find the Xperia 10 II's IP65/68 rating particularly appealing, then the slightly older LG G8 ThinQ might be worth a look. Just be mindful of the number of cameras on the back of the particular unit you are getting, since some model versions skip the telephoto snapper. You can also avoid this weirdness by looking at the slightly different, but always triple-camera-equipped G8s ThinQ instead.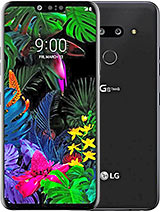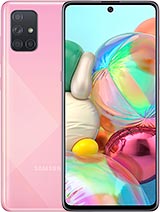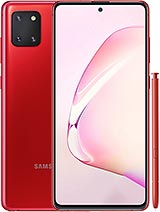 LG G8 ThinQ • Samsung Galaxy A71 • Samsung Galaxy Note10 Lite
Staying within the EUR 400 budget, the best Samsung currently has to offer seems to be the Galaxy A71. A great all-round device, especially if you prefer Samsung's popular OneUI flavor of Android more than the vanilla Xperia experience. You will be missing out on a telephoto and elevated ingress protection, though.
Stretch your budget just a bit beyond EUR 400, and the Samsung Galaxy Note 10 Lite can be yours - with a telephoto camera, a more potent chipset, HDR display, 3.5mm jack and bigger battery all in tow.
Verdict
The Xperia 10 II is one of the more interesting devices to come out of 2020 so far. It's both weird and oddly encouraging that it can co-exist on the same constantly-changing market as the new wave of foldable display handsets. There's nothing better for the consumer than to be spoilt for choice. Even if the onslaught of new offers can get a bit overwhelming.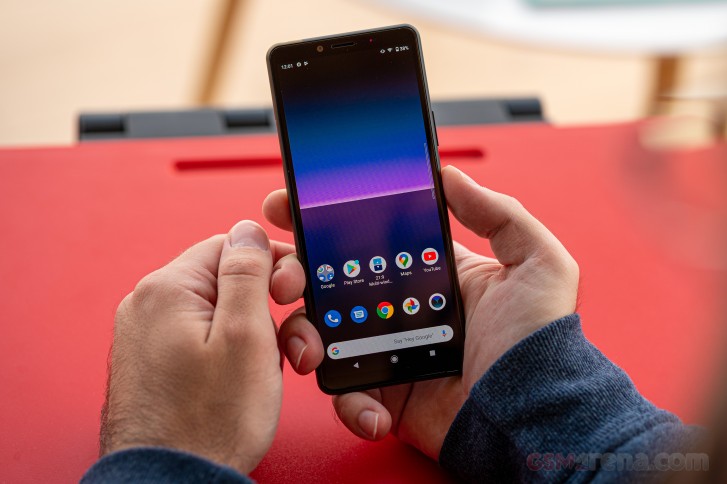 The Xperia 10 II is, simply put, different. Differently proportioned, built, designed, and equipped. In that sense - unique and not a good fit for any particular traditional label. We wouldn't exactly call it compact, despite its skinny form factor. We wouldn't call it a rugged phone either, though it has the IP rating and Gorilla Glass 6 to boot. It's not exactly a multimedia powerhouse, with its single loudspeaker, despite the cinematic 21:9 OLED display. Its Snapdragon 665 chipset is not going to be on any mobile gamer's shortlist. And triple camera performance is hardly a photography buff's dream.
Considering all of its little quirks and details, we aren't comfortable calling it "well-rounded" either. At least not in the sense that it should be appealing to a broad audience. Quite the opposite. The Xperia 10 II is a unique device that will only cater, likely very well, to a specific niche of fans. And there's nothing wrong with that - to each their own.
Pros
Retro-inspired, unique and practical design.
Headphone jack, IP65/68 rating, microSD card, convenient and reliable power key and fingerprint reader combo, notification LED - they don't make them like this anymore.
Gorilla Glass 6 on both sides and IP65/68 are hard to come by at this price point.
Solid battery life. Battery Care is great for longevity.
Stock Android experience at its best. Very novice-user-friendly.
Solid video capture quality, despite a few quirks with zooming and resolution.
Cons
No stereo loudspeakers. Unimpressive performance from the single speaker.
Display is not very bright. The reflective top surface undermines the user experience.
Snapdragon 665 chipset falls a bit short amidst exciting modern mid-range silicon.
Mostly unimpressive and often inconsistent photo quality from the otherwise versatile triple camera setup.
Pricing

These are the best offers from our affiliate partners. We may get a commission from qualifying sales.

128GB 4GB RAM
$ 369.99
£ 239.95
Show all prices