US Xperiance
Sony Xperia ion for AT&T review: US Xperiance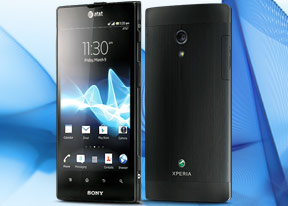 Final words
Let's be honest here - Sony missed a great opportunity with the Xperia ion for AT&T. Had the device hit the shelves shortly after its announcement, it would have enjoyed a flagship status and a higher price tag, along with the potential for selling in significant numbers.
The Sony Xperia ion for AT&T still offers great value for its price tag, despite not being a top dog anymore. Solid build, gorgeous screen, and award winning looks are likely to attract buyers. Having AT&T's blazing LTE network speeds on board doesn't hurt either. The power for Sony as a premium brand would help the Xperia ion's cause as well.
Unfortunately, if you really want to grab a Sony Xperia ion for AT&T, you will have to make do with Android 2.3.7 Gingerbread. This is absolutely inexcusable for a smartphone with a spec sheet as the Xperia ion's, coming to the market this far into 2012. We are not sure who's to blame for this - we know that the HSPA version of the device ships with Ice Cream Sandwich, so AT&T's approval process might have something to do with the presence of the ageing Google OS.
The sensitivity of the capacitive buttons below the phone's display could have also been better. Not to mention the performance of the 12MP snapper - we really had high hopes for it, but it simply didn't deliver.
We already mentioned to you that AT&T is asking $99.99 for the Sony Xperia ion. On this instance, we would highly recommend that you go ahead and grab one directly from Sony, as it will cost you half as much with a two-year commitment.
For $49.99, the Sony Xperia ion for AT&T is really a smartphone deal to consider. Here are some other options too.
We will begin with two Samsung Galaxy S II versions, which are part of AT&T's smartphone lineup. The I777 is the closest relative to the already legendary I9100. It will entice you with a polished ICS experience and better performance for $99.99. For the same price, the Samsung Galaxy S II Skyrocket is also a great option. It shares most internals as the Xperia ion, LTE included, but comes with a more energy-efficient Super AMOLED Plus screen.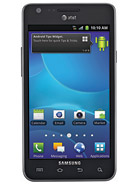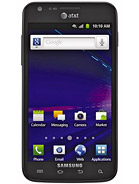 Samsung Galaxy S II I777 • Samsung Galaxy S II Skyrocket i727
HTC's Vivid and Amaze 4G are also viable options. Both will offer Android ICS and better camera performance. The AT&T exclusive HTC Vivid packs LTE, while the T-Mobile flavored Amaze 4G has 42Mbps HSPA+ on tap. The Vivid will cost you $49.99 from AT&T, while the Amaze 4G is currently offered for free with a two-year commitment to T-Mobile.
If money is not an issue, the best thing you can do is opt for the latest crop of high-end Android devices. A budget of $199.99 will get you the likes of Samsung Galaxy S III, HTC One X, or HTC Evo 4G LTE. Each of those three is a mighty better alternative to the Sony Xperia ion.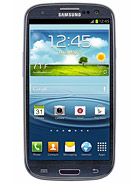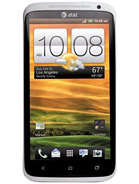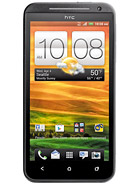 Samsung Galaxy S III I747 • HTC One X AT&T • HTC Evo 4G LTE
As you can see, there are plenty of options out there. The Sony Xperia ion for AT&T has plenty of charm on its own and will surely find its fans out there, as long as they are willing to make a few compromises. We can't however, shake off the feeling of a missed opportunity on Sony's behalf - the handset would have done much better a few months ago.