Saygus V2 hands-on
When we first heard about the Saygus V2, we immediately warmed up to the idea of a smartphone with a duo of microSD card slots and wondered why anyone haven't done this before. Having insufficient storage on a smartphone is right next to the issue of small batteries for us and the Saygus V2 could easily become a trendsetter.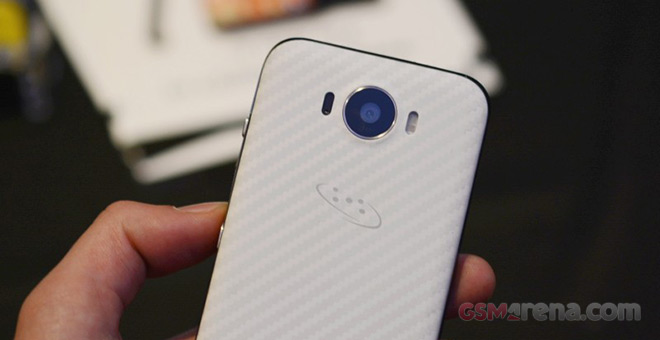 The two microSD card slots can hold up to 128GB memory cards each. Combine this with the 64GB internal storage and you get a maximum of 320GB total space. But the Saygus V2 isn't just storage and has a lot more going for it.
In fact, it's a quite decent high-end smartphone with a Snapdragon 801 chipset and 3GB of RAM. This package is delivered in an all-plastic body, which is quite thick. The back is done in Kevlar and isn't too bad to the touch.
The phone is offered in black, pink and white for $599. That's a hefty price, but keep in mind that the phone is also IP7X-certified and features fingerprint scanner and a 3,100mAh battery.
Overall, Saygus managed to pique our interest quite a bit and we can't wait to see the company try to break the mold with its future smartphones, too.