Image gallery
The image gallery sorts photos and videos by date or by folder. It also features Neoshare integration so you can browse photos others have posted online as well as post yourself. If you sign up for a Nubia account (you'll need a valid phone number to receive an SMS confirmation) you'll get 5 gigs of free storage.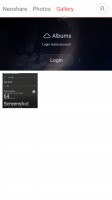 Gallery with Neoshare integration
For the more privacy conscious, you can protect images with a pattern. A security question will be set up in case you forget the pattern. The gallery has some fun editing options that allow you to create collages from multiple images or animated GIFs instead. Filters and effects are abundant as well. Any teenager would be spoiled for choice.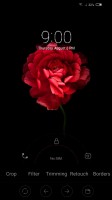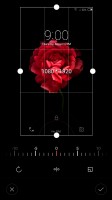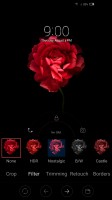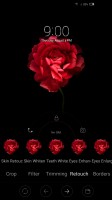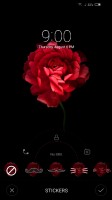 Wide selection of editing options
There's integration with Neoshare (a Weibo service) and your Nubia account, but no western cloud services.
Music player
The music player integrates offline and online playback. Confusingly, the Local tab shows a number of floating links that lead to online features, instead you have to hit the Songs link. After that things are standard - music sorted into tabs with a Shuffle all button.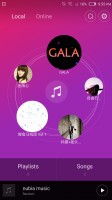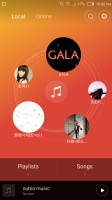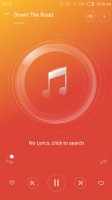 Music player with odd online services
There's a Download Manager, you can download songs for offline listening, or just go into the Online tab and browse available artists and playlists. The online services are provided by Xiaomi Music and do not work outside of China.
Whether you pick and offline or online track, you get Dolby Digital Plus sound enhancement. There are several presets, but you can create two custom ones. There's a volume leveler and surround virtualizer, plus a 5-band equalizer.
The player will also automatically look for lyrics to display while playing the track, though it failed to find the words to some very popular tracks. This is likely a regional issue (i.e. we didn't test it in China) rather than a small lyrics library.
By the way, the ZTE Nubia Z9 supports both FLAC and ALAC - lossless digital formats, the second one is used by Apple (so no re-encoding needed if you have an iTunes library).
FM radio
The ZTE Nubia Z9 mini is equipped with a radio receiver and even has RDS. The radio app itself is pleasant to use and has a clean interface. Also quire reminiscent of Apple software.
Video player
The Video player is fairly simple in terms of UI but very capable.
It lacks subtitle support. You can view the video in a small floating window, a feature inspired by TouchWiz.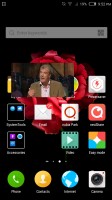 Floating window video playback
You have access to the same Dolby Digital Plus sound settings and here you can make use of the Dialog enhancer (to reduce the "loud explosions, quiet speaking" thing that modern movies do). Strangely, you can't change the audio settings while watching a video, they are accessible only from the main screen.
Sadly, our unit had some issues with the audio quality testing procedure and no coherent data was gathered. Perhaps it is an isolated issue with our test device. For what it's worth, the Z9 mini did sound exceptionally loud when outputting to headphones.