Solid camera
It there is one department that ZTE hasn't cut corners with the Nubia Z9 mini, it would definitely have to be the camera. The phone is equipped with a 16MP main shooter with a maximum resolution of 5312 x 2988 pixels. As is evident, this is actually a 16:9 sensor, which is definitely a rarity even in mid-rangers.
It is pretty close to what you get in the Z9 and only seems to lack optical image stabilization. Sadly, unlike the Snapdragon 810, the Snapdragon 615 inside the Z9 doesn't have the power to record 4K video, which is a shame considering the required resolution is there.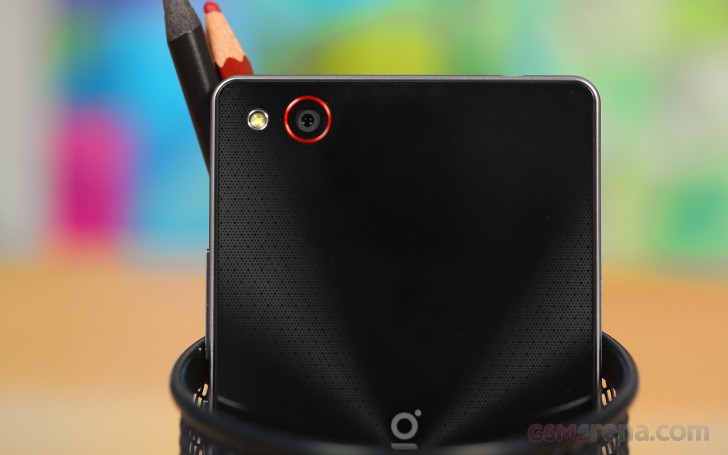 Otherwise the camera is very capable and shares the same powerful and feature rich app with its bigger sibling. Even the front-facing camera on the Z9 mini is impressive. It has an 8MP sensor and can do 1080p videos.
The camera interface is very clean and simple. On the left side, you get quick toggles for the flash and timer, a button to switch between the two cameras and a settings shortcut. On the right there is a shutter button with video mode beside it, a quick preview windows and a PRO toggle.
The settings are quite a few, but surprisingly easy to navigate. Sone of the options are pretty advanced. You get a gradient, a few grids, depth of field detection and even shutter priority mode. There is also speed camera, which when enabled, allows quick shots from a locked screen by double-tapping the volume button.
The Z9 mini camera does have a dedicated video interface, although if you shoot photos in 16MP, there won't be any difference in the field of view. Unlike most smartphone 4:3 camera sensors, where a 16:9 video has to be cropped inside the 4:3 area, the Z9 mini has the advantage of using the full size of its sensor for video. This means that you can actually capture a lot more in frame.
Video mode has its own separate set of settings, which might not be as many, but are quite useful. Besides video quality the Z9 mini has the option to lock the focus while recording. This is really convenient in a lot of circumstances, when you don't want nasty focus-hunting mid-clip. There is also a toggle for disabling zooming when recording.
And if these options aren't enough to satisfy your photographic needs, there is also a dedicated pro mode. It has exposure control, shutter, white balance, iso and manual focus.
Yet, even with the PRO mode, the camera interface still seems orderly and clean. A lot of that might be due to the fact that ZTE has removed all its special camera modes and filters and placed them in a dedicated screen on the launcher.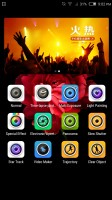 Special camera modes are on a launcher page
Most of these advanced modes are really fun to use, especially in low-light.
The ZTE Nubia Z9 mini camera captures really nice photos, with plenty of resolved detail, accurate colors and edge to edge sharpness. The 16MP camera isn't only impressive on paper, it delivers quality shots and the unit definitely strikes above its price league in this department.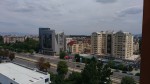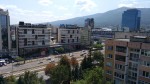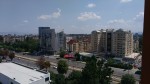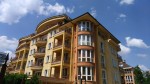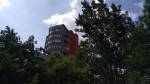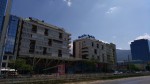 ZTE Nubia Z9 mini camera samples
The HDR mode works great too bringing up even more detail in the shadows, without sacrificing the image quality. The effect, however, is far from subtle and does tend to produce oversaturated whites in some shots. But if you shoot a few times, at least one is bound to come out nice.
Also, every time you shoot with HDR enabled, the Z9 mini actually saves two versions of the shot - one with the effect and one without. So even if the result is not satisfactory, the shot isn't necessarily lost.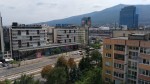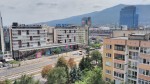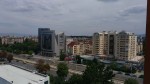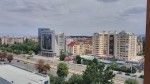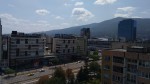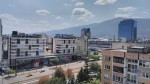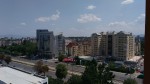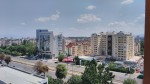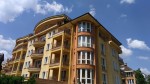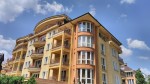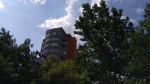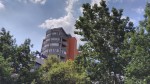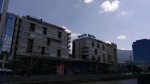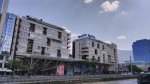 HDR off • HDR on • HDR off • HDR on • HDR off • HDR on • HDR off • HDR on • HDR off • HDR on • HDR off • HDR on • HDR off • HDR on
Up close, the Z9 mini does a pretty good job of focusing from up close as well. Here are a couple of macro photos to prove it.
The ZTE Nubia Z9 mini takes high-res panorama images, with great stitching, excellent contrast and very good detail levels. Artefacts rarely occur - ZTE has really been outdoing itself with the panorama software lately. Here are samples taken in both orientations of the phone.



Panoramic shots taken with the Z9 mini
The 8MP front-facing shooter does a swell job as well. Here is a quick selfie sample for you.
Photo quality comparison
The ZTE Nubia has plenty of smartphones to contend with in our Photo compare tool, which lets you see just how it fares against other 16MP shooters. We've placed it up against its bigger sibling - the Nubia Z9, to see if there is any noticeable difference in quality.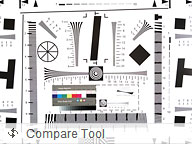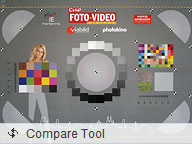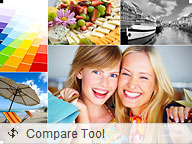 ZTE Nubia Z9 mini in our photo compare tool
All things considered, the budget-friendly device offers a splendid camera experience, especially for its price range.
Solid 1080p video recording
The ZTE Nubia Z9 mini shoots 1080p video at exactly 30 fps. As we already mentioned, the 16MP are well over what is necessary for 4K recording, but the Snapdragon 615 chipset simply can't handle it. That is a shame, but even at FullHD the Z9 mini performs almost like a flagship.
Resolve detail is great and the solid fps results in smooth motions. There is also stereo sound at 96Kbps. Another nifty little trick that the Z9 mini can do is lock its focus while recording. This is ideal for shooting from a fixed vantage point and eliminated all possibility of nasty focus hunting in our test videos.
Here a sample we've uploaded on YouTube for you.
You can also download a 1080p@30fps untouched video (10s ~ 13MB).
The Nubia Z9 mini does also come with a HFR video mode, which seems to work OK, but is sadly limited to a max resolution of 720x480 pixels. At that point the detail is simply not there, rendering the mode all but unusable. We suspect this is yet another Snapdragon 615 limitation and perhaps it would have been best to just remove it from the camera app.
Video quality comparison
As already mentioned, the ZTE Nubia Z9 mini really managed to shine in the camera department, video included. The phone managed to capture sharp and smooth videos with impressive resolve detail and a constant video and audio bitrate.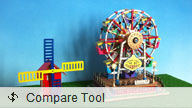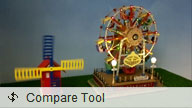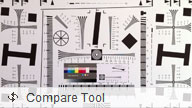 ZTE Nubia Z9 mini in our video compare tool
Low-light performance is also quite impressive and overall, the Z9 mini can easily be suggested as an affordable sharpshooter.