Slate of the art
Apple iPad Pro review: Slate of the art
Okay 8MP camera, using it looks plain awkward
The iPad Pro comes with an 8MP primary camera on the back, capable of shooting images at 3,264 x 2,448 pixels in resolution. The lens is a 31mm-equivalent with an f/2.4 aperture.
The camera interface remains unchanged from smaller iPads. You can switch between modes by a simple swipe, and when shooting stills you can adjust exposure compensation with a tap and slide. There's a front/rear camera toggle, as well a shortcut to the gallery.
There's a manual HDR mode which by default saves the regular non-HDR shot as well. Holding the virtual shutter button will shoot a burst sequence at 10fps indefinitely, or until you run out of storage.
The resulting images are good overall, with the due notice that we're talking about a tablet. There's a nice level of detail for an 8MP camera, but there's also quite a lot of noise in patches of uniform color. Colors are pleasant without being over-the-top saturated. The iPad Pro exhibits a tendency to underexpose, which, coupled with the somewhat limited dynamic range, often leaves shadows too dark.
HDR mode pulls some detail from the shadows and introduces a drop in contrast, but the effect is subtle and images look natural. The added benefit of having the regular shot to choose between the two is also nice.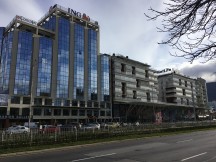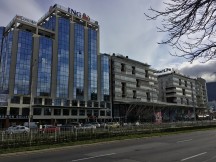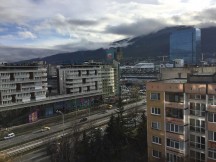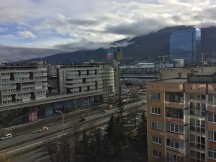 HDR off • HDR on • HDR off • HDR on
There's the usual excellent panorama mode. Shot in portrait, the panoramas can be as tall as the camera's resolution in this direction - 3,284 pixels. That's the ideal case though, if you manage to stay precisely on axis when turning. About 100 pixels less is a reasonable expectation.
A 150-degree rotation yielded a 29.6MP image, which weighed in at around 7.3MB. Stitching exhibits a few noticeable flaws - jaggies in straight objects nearby are to be expected, but the banding in the sky is more unpleasant, likely due to the difficult high-contrast conditions. Still, a top result as panoramas go.
Our Photo compare tool below can give you an idea how the iPad Pro's camera stacks up against every other smartphone or tablet we've tested.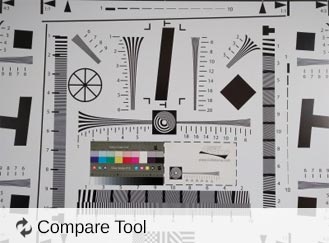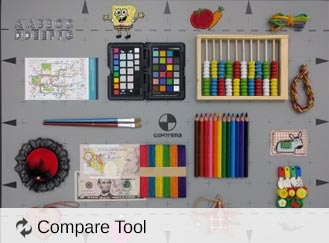 Apple iPad Pro in our photo compare tool
Good 1080p videos
Video recording on the iPad Pro can be done in either 1080p or 720p both at 30fps. There's also a slow motion mode, recorded at 720p/120fps.
The regular 1080p videos are show good detail levels - not exceptional, but quite satisfactory. Colors and exposure are accurate, but dynamic range is pretty limited.
You can also directly download the 1080p@30fps video sample.
Also make sure to check out how the iPad Pro's video fares in our studio test setup.