Slate of the art
Apple iPad Pro review: Slate of the art
Final words
Apple's original iPad made the tablet a mainstream device, and for more than five years 9.7 inches was the largest diagonal iOS device available. Not anymore - we now have the iPad Pro, all 12.9 inches of it.
Simply scaling up an iPad couldn't cut it though, Apple had to make some conceptual changes. These come in the form of two previously scorned accessories - a stylus and a keyboard - making the iPad Pro a device aimed at professionals on the go (aren't we all).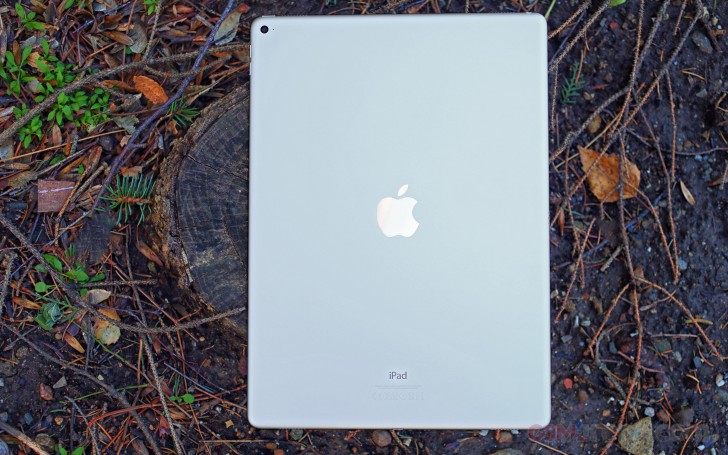 That same breed however could ask the legitimate question whether a mobile OS device with all its inherent limitations is worth the same amount of money that could otherwise buy them a proper laptop with a fully-fledged desktop OS.
Sure, Apple worked on OS features to make good use of the available screen real estate. Introduced with iOS 9.0, split-screen multitasking works intuitively and helps productivity, albeit in the one specific way Apple chose to execute it. Other than that, iOS on the Pro is very much like on the Air, only with homescreen icons spread further apart.
Apple iPad Pro key test findings
Excellent build, typical Apple premium quality.
At 700g and change, the tablet can be held with one hand for a while, but you'd want to use two.
The display is sharp, looks good at an angle and has excellent contrast, maximum brightness isn't spectacular.
At 10 hours and then some, web browsing delivers on Apple's promise for battery endurance, but the 7 and a half hours of video playback fall short.
iOS 9.1 has seen little optimization for the huge screen diagonal, screen real estate looks wasted. Apple's first implementation of split-screen multitasking is genuinely useful, but also somewhat limited.
Blazing fast benchmark performance, hugely powerful GPU
The quartet of speakers scores a Good rating for loudness, audio is excellently clean, and very rich too.
The 8MP camera shoots good images for a tablet snapper, but you don't look good in the process. Same goes for video.
Audio quality is excellent, both with headphones and an external amp, very loud too.
No 3D touch but the Apple pencil can detect multiple levels of pressure and tilt
Right now, the iPad Pro is perhaps the sole member of a peculiar breed. Samsung's large-screen tablets, the Galaxy Note Pro 12.2 / Tab Pro 12.2 pair, come closest to Apple's slate concept - large diagonal, mobile OS, stylus input on the Note. They are 2 years old now though and nowhere near the iPad Pro in terms of performance.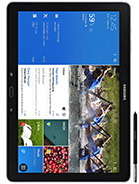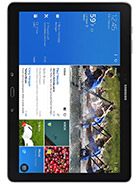 Samsung Galaxy Note Pro 12.2 • Samsung Galaxy Tab Pro 12.2
Realistically speaking, the iPad Pro needs to fight against desktop OS competitors, especially with its hefty pricetag. The base model 13.3-inch MacBook Air with 128GB of storage costs $50 more than the Pro, but has a proper keyboard built-in, where the rubbery Smart Keyboard fetches an extra $169 on the tablet. The iPad Pro has a much sharper display though, and artists who need the Pencil indeed, won't find one for the MacBook. The iPad Pro wins on portability too.
If the keyboard is optional, there's the obvious archrival - the Microsoft Surface Pro 4. A member of a lineup, which some may consider Apple's inspiration for the iPad Pro, the Surface runs Windows 10, has storage options starting at 128GB, a pen bundled in the package and a built-in multi-position kickstand. It doesn't run OS X though, which may be a problem if you're invested in the Apple ecosystem.
Value for money aside, the iPad Pro is a great 12.9-inch tablet. It looks good, handles well for its bulk and has a wonderful display. There isn't a more powerful iOS device you can buy, and neither is there an Android competitor to speak of. Well, there're perhaps a couple that match the description but not quite the execution and experience.
But pit the iPad Pro against desktop OS rivals and the limitations of the platform become evident. However, within the confines of iOS, the iPad Pro is one-of-a-kind.
Now, to Apple that's probably more than enough to justify the price tag. The Pro is the most expensive handheld device in the Cupertino lineup and that's before the optional accessories. In a way, it's a good thing they don't force you to get the pencil and keyboard. Without them though, you don't get the productivity boost that would've justified the extra size and weight.