All rise
Apple iPhone 5 vs. Samsung Galaxy S III: All rise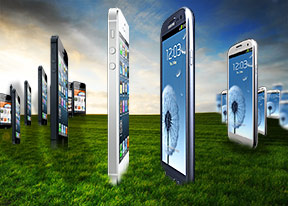 Photo viewing
We already discussed the iPhone 5 and Galaxy S III cameras, but how good are those devices when it comes to displaying the photos they've taken? How easy is it to import already existing photos from another device to those handsets? Let's have a look.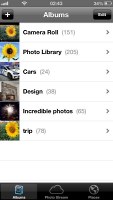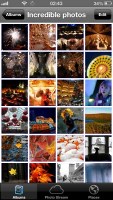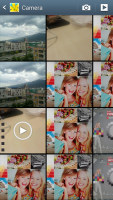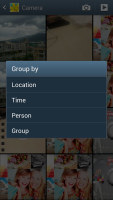 Viewing photos is straightforward on both devices
Both smartphones have enough muscle under the hood to provide more than smooth and fluid browsing experience. Panning and zooming is smooth as you can get.
The story of which one is better at actually showing images is one of two chapters. If you like just casually showing images to your friends the Galaxy S III is your best bet. The Samsung flagship comes with a screen that isn't only larger, but also more saturated and with far superior contrast due to its Super AMOLED nature.
The results is extremely vibrant colors and livelier images. Even some very dull sceneries look as if they have come out of a fairy tale on the Samsung Galaxy S III. You can naturally use the color tone option in the settings menu to tune down the effect, if you feel like it.
On the other hand, the Apple iPhone 5 is much better suited for more professional applications. The Apple smartphone's screen has much more accurate color reproduction, which makes is much better for previewing photos before printing them, for example. It's also sharper, which benefits the picture browsing experience, too.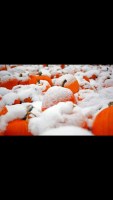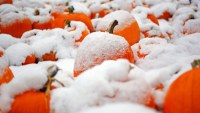 Viewing a photo on the iPhone 5
Getting the photos onto the device is another story and the Galaxy S III shines with its mass storage and USB host capability allowing you to easily transfer photos from and to the handset. A simple USB on-the-go cable stands between you and a flash drive, memory card reader or even a portable hard drive.
The Galaxy S III also allows you to easily sync images from your Picasa albums and various 3rd party services like Dropbox let you automatically upload any images you capture to the cloud.
The Apple iPhone 5 might lack mass storage mode, but it has the other bases covered as well. The camera connection kit lets you download images from SD cards, thumb drives or even other memory formats if you have a card reader at hand. You don't get full access to the file system of the connected storage, just an import button, but that should do on most occasions.
There's also Photo Stream for automatically uploading your recently shot photos and iCloud for backing and syncing your albums. Dropbox integration is supported as well.
Picking a winner here is rather hard as it really boils down to personal preference. Accurate colors or livelier images – everyone needs to make that call for themselves. The opinions around the office are divided, too, so we'll just call this a tie. No matter which of the two you pick though, you'll be able to browse, share and sync your photo collection effortlessly.
Winner: Tie