13MP camera produces soft output
The Lenovo K3 Note features a 13MP camera with a maximum resolution of 4160 x 3120 pixels in its native 4:3 mode. The lens has an f/2.0 aperture. A dual-LED flash is present but there are no niceties in the line of OIS and phase detection/laser autofocus, not that you'd expect at the price point.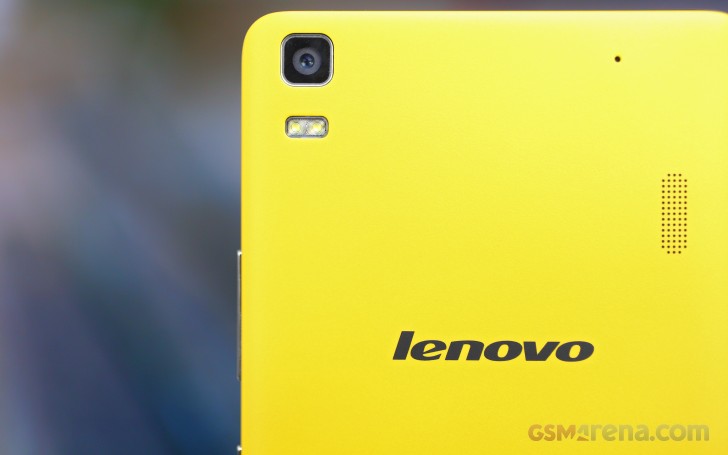 The user interface of the Lenovo K3 Note camera is friendly and logically laid out. On the top left you get four shortcuts (front/rear camera switch, flash mode selector, HDR toggle and shutter release mode). The settings menu is accessed via a dedicated shortcut in the bottom left corner, which brings up a tabbed interface with tabs for stills, video and general settings.
Lenovo has provided the basic shooting modes - there's Normal, Panorama and Effects, but also a QR reader. There are no downloadable modes.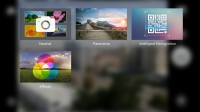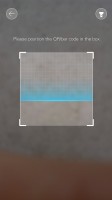 Camera modes • built-in QR reader
The image quality is decent, but far from spectacular. Pleasing colors with a bit of warmth and dependable exposure are trying hard to make up for the limited dynamic range, which often leaves large areas in the shadows solid black.
The bigger issue is that the amount of resolved detail is not on par with other 13MP shooters. Foliage ends up rendered like a water-colored blob of green.
Back to the reality of its price tag though, and you realize that the K3 Note shoots adequate images for sharing on social media and making album-sized prints - both areas where per-pixel detail is not a top priority.
The HDR mode brings out the shadows, but also brightens up the entire image, save for the extreme highlights. The results are believable, not overly dramatic and pleasant overall. Not having much detail to begin with, the HDR shots have some more of it smeared in the process.
The panorama mode is among the worse we've seen. Not only is it limited in resolution to some 1200 pixels in height, but also does a terrible job at stitching. Add to that the variations in exposure and you could go as far as calling the K3 Note's panoramas unusable.
The K3 Note has a 5MP front-facing camera. It has a nifty trick - it automatically takes a photo when you wave, make the "peace" sign or blink in order to reduce shaking.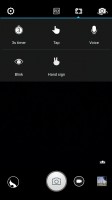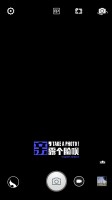 Remote shutter release with gestures • overlays in Chinese
It captures nice selfies with a lot of detail for a front cam, accurate skin tones, and correct exposure.
Naturally, we shot our test posters with the Lenovo K3 Note and here's how it fared, compared against the Xiaomi Redmi Note 2 and Meizu m2 note. Of course, our tool allows you to compare it against any other smartphone that we've shot with.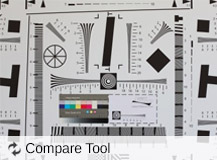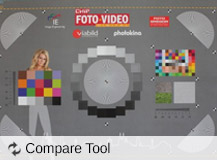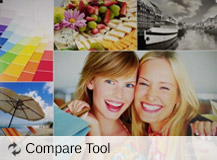 Lenovo K3 Note in our photo compare tool
1080p video with average quality
The Lenovo K3 Note offers 1080p videos at 30 frames per second in addition to 720p videos, but skimps on fancier options for fast- or slow-motion capturing.
There's not a whole lot you can adjust in terms of video settings. You can set the focus to infinite or continuous as well as toggle the digital video stabilization. That's about it.
As it happens with shared camera interfaces, you can't properly frame your video until you actually start recording. That's a pointless push for simplicity, which brings no practical benefit to the user, but is ubiquitous, so the K3 Note is not alone.
1080p videos taken with the Lenovo K3 Note can be described like its still images. Soft overall, low on detail and narrow in dynamic range. On the positive side, the continuous focusing did a good job and exposure was also consistent. Videos have an average bitrate of 17Mbps and their stereo audio track is encoded in 128Kbps.
And here is an untouched 1080p@30fps video sample for you to download.
And finally, you can check out our video comparison tool to see how the 1080p videos differ in resolution, color rendition and more. You can also compare the Lenovo K3 Note to any of the numerous phones and tablets we've tested.