General smartphone usability
Just before we finish things up, a few words about the general usability of the MOQI i7s as a smartphone seem in order. With two nano SIM slots and a decently positioned earpiece and microphone you could, theoretically, make phone calls on the i7s. Don't really expect to look respectable while doing so, but our unit did manage to hold a stable call, no issues. Both the microphone and earpiece sound good.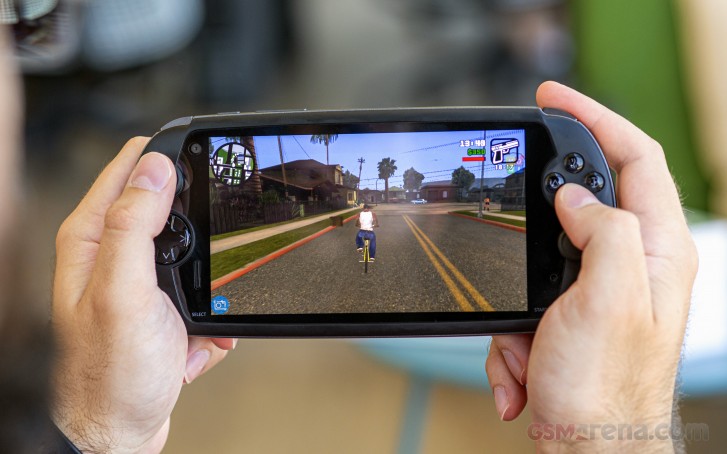 We did experience one notable issue, which we are fairly sure is specific to the particular unit. For some reason we only managed to get the second SIM slot working. It might be a hardware issue or simply a bad connection, since the SIM locking mechanism used on the i7s is a very old style push-down latch that is prone to malfunction.
Other that that the i7s has a truly modern connectivity load-out mostly thanks to the Snapdragon 710 chipset. Cat.4 LTE, Bluetooth 5.0 and dual band Wi-Fi are all part of the mix. As far as general Android usability goes, the i7s is just as versatile as any modern smartphone.
Competition
Like we mentioned earlier the portable gaming market might be short on many big-name players, but there are still a lot of options out there. Especially if you are not afraid to dig deeper into Chinese e-tailers. We pretty much covered why the MOQI i7s stands out thoroughly throughout this review specs and feature-wise, but that can also be said about its price. MSRP for the handheld seems to be about $399, although we did manage to find it for as little as EUR 250.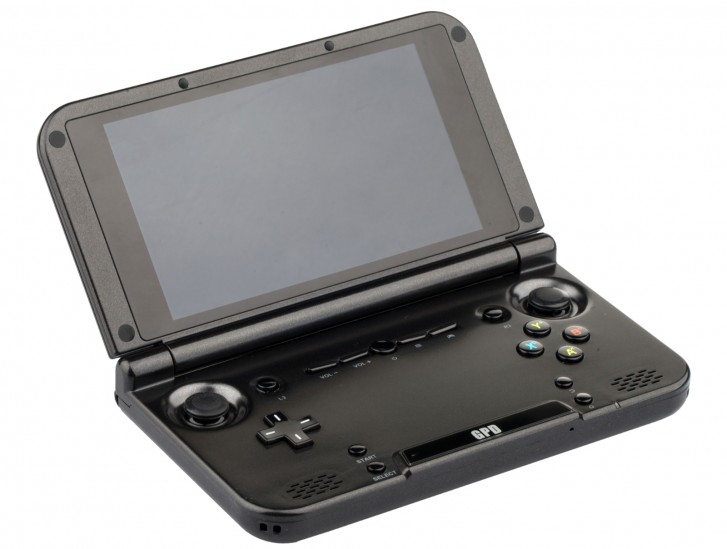 That being said, less powerful but still Android-based alternatives like the GPD XD Plus can be had for about $240, perhaps even less. You will be sacrificing some performance, but the versatility Android offers is still there. However, if you don't really care about Android games at all and are interested solely in emulating older consoles and playing them with good physical controls, there are decent options based around single board computers and Linux emulation cores for well under $100.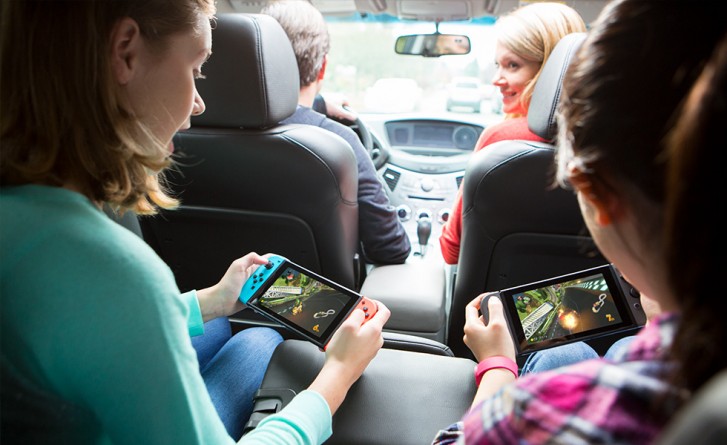 As far as name-brand options go, there is always the Nintendo Switch. Prices have gone down significantly and a new unit can be had for about $299. A good second-hand bargain might reduce that by as much as 40% or even 50%. What you get is a current console with plenty of first and third-party support a growing library of games and a surprisingly booming homebrew community. A pretty sweet deal. However, if you want to make the most out of the Switch you do need to invest a bit of effort into modding one. This is definitely a grey area for a number of reasons, but it will give you access to emulators. Ones already optimized, pre-mapped and configured for the Switch.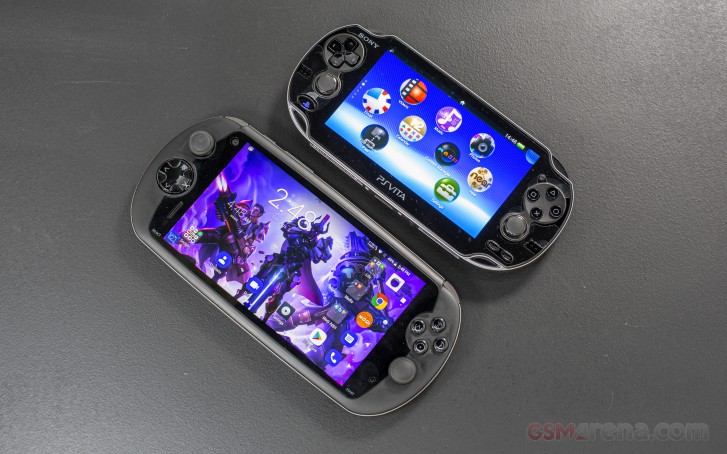 But as exciting as Nintendo's current portable offering is for many, not everybody is a fan of that particular ecosystem or the Japanese titan's library of exclusives and gaming franchises. For the Sony fans out there the ageing PS VITA remains a solid option. Pricing on these can be very speculative, but you need to remember that since March 1 2019 it is officially a discontinued console. If you are after one, our suggestion is to look around for a bargain and not got over the $100 mark. Since there are so many VITA units out there, good cheap ones are not hard to come by. And since it is such a mature console at this point, the modding and homebrew community has it mostly cracked wide open. Emulators shine on it and PSP backward compatibility is native. Plus, if you own a PS4 or even PS3 Sony offers remote play and tight integration between its TV consoles and the VITA as a joystick replacement, second display or remote streaming client.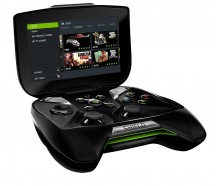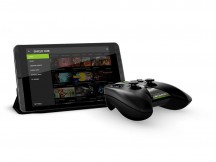 Nvidia Shield: Portable • Tablet
Since we are already knee-deep in discontinued console territory, we should definitely mention the Nvidia Shield line of devices, mainly the Shield Tablet and Shield Portable. Both are pretty old at this point which brings about the standard set of caveats, like limited support, old Android versions and lacking recent security patches. However, Nvidia Tegra processors are still GPU beasts. All the versatility of the Android OS is accounted for, plus you also get access to a particularly intriguing set of Android ports of older AAA titles, specifically done for and only officially running on the Shield family of devices and the Tegra chips. If you really have to play Half-Life 2 on the go, this might be your best bet.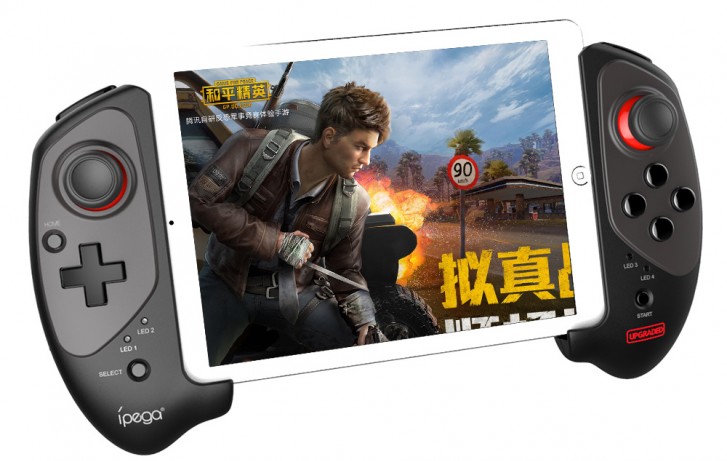 Last, but definitely not least, there is always the option to simply use your current Android phone or tablet, paired with a nice gamepad. Or perhaps even pick up a dedicated device for that purpose alone. This is definitely the most versatile option, especially if you already have or can find other uses for the device in question. It might also be the cheapest route to take, seeing how there are some excellent and affordable gamepad options out there. We are personally quite partial to IPEGA products.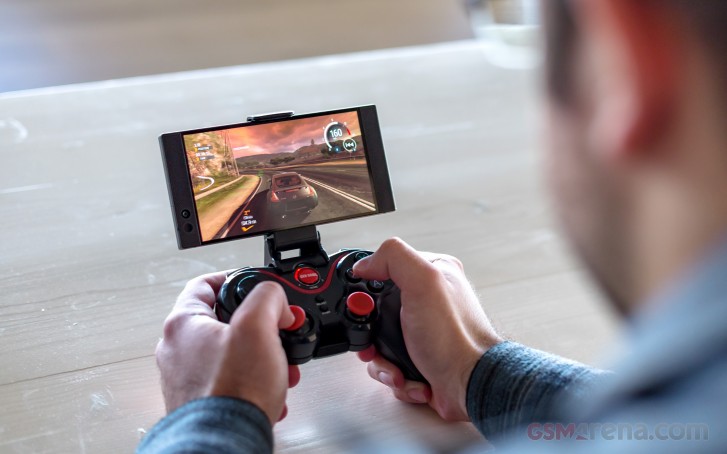 Still, this is not a faultless solution either. Since what you are doing is essentially opting not to pay for an integrated, pre-made solution by a vendor, instead putting together one yourself. All the setup, mapping, software hurdles and potential Bluetooth connectivity issues are yours and yours alone to deal with.
Verdict
So, at the end of the day, would we recommend the MOQI i7s? Well, just like with most phones we review on the regular the answer is yes, but only if you are part of just the right crowd.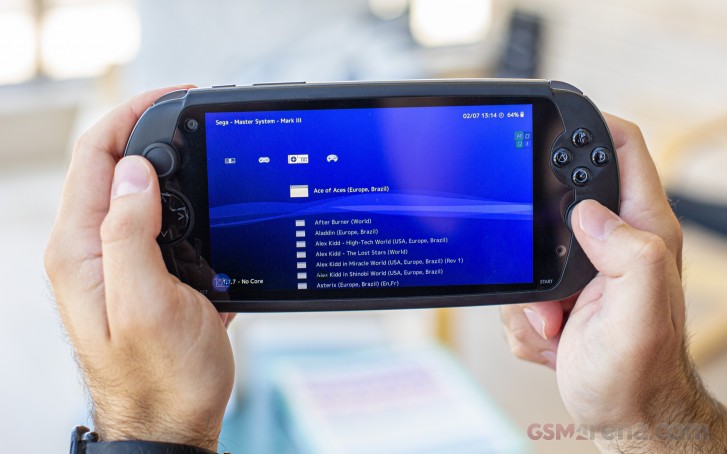 There is nothing really special or that unique about the i7s. It is simply a well put-together, thought-out and tightly integrated product. The components it is made up of are easily attainable and the experience replicable, given enough time and effort. But the MOQI i7s certainly rises above the sum of its hardware parts and delivers a commendable user experience. It is a great choice, but only for the right crowd.
For some users one of many portable gaming DIY roads might be more appropriate. For a larger number or gamers, still, even the MOQI i7s will be too much of a hassle, instead favoring a commercial console offer. If you think that a dedicated portable Android handheld is something you'd like to have, then the i7s is a great option, definitely worth considering.
Pros
Great design, inspired by popular handheld consoles of the past and present and solid built.
Pretty good and loud stereo speakers on the back.
Decent display with an optimal aspect ratio.
Modern Snapdragon 710 chipset, with contemporary connectivity options and 18 Quick Charge support. 3.5mm audio jack and USB Type-C are both a welcome sight.
Outperforms most Android handheld competitors on the market and their MediaTek chipsets.
Both native Android games and Emulators (Up to Sony PS1 and Nintendo 64) work flawlessly.
Battery life is great and spare packs can be found online.
The custom Android ROM is surprisingly clean and specifically set-up to limit distractions and extract maximum performance and battery life.
The added Much Game Helper and its incredibly tight, versatile and robust control mapping, cloud settings repository and integration are a godsend for gaming.
Both cameras are decent, albeit not impressive in any way.
Cons
Ergonomics could use some extra work.
No push-in action on the analogue sticks is an unfortunate omission.
No video output is available.
The finish on the back is particularly terrible.
The display is a bit too reflective for pleasing outdoor use.
The Android 8.1 ROM is a bit old and not running the latest security patches. The update potential is slim.