On the road again
Nokia 6210 Navigator review: On the road again

It's a really nice camera
Nokia 6210 is equipped with a 3 megapixel camera with a maximum image resolution of 2048 x 1536 pixels. It sports auto-focus and LED flash but no lens protection whatsoever. This means that the glass covering the lens is prone to finger smudges. However it's recessed enough to evade scratches.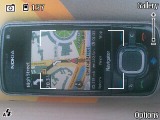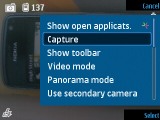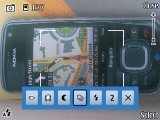 Camera viewfinder and user interface
The trimmed down camera settings may lack the ISO sensitivity setting, but there are 5 scene presets, auto-focus control, flash control, self-timer (10, 20, 30 seconds), night mode, automatic panorama mode and multi shot. Color effects (sepia, negative, black and white), along with white balance, contrast and brightness levels are to be found here as well.
Strangely, geotagging is not an option with the Nokia 6210 Navigator, which is a downright waste considering the built-in GPS receiver. There is no option to apply gridline to the viewfinder either.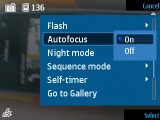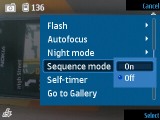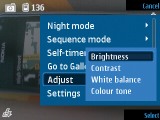 Some of the available camera settings
The new Navigator pulls off good image quality, comparable to Nokia N78. The colors are precise and the noise is kept low, except in shadow areas. There is also more than enough detail and even foliage seems to come out well with the Navigator's camera. The sharpness levels are adequate, with slight traces of oversharpening at the edges or in contrast areas.
Have a look at the sample photos made with the camera of Nokia 6210 Navigator:
As for video recording, the new Navigator camera shoots in VGA resolution at 15 fps captured in MPEG-4 format. Although this is a decent achievement, the quality is not that impressive. The modest frame-rate is taking the fun out of the nicely sounding VGA resolution.
Gallery
Nokia 6210 Navigator offers a regular image gallery, with some nice improvements courtesy of Feature Pack 2. Browsing is now improved with the speed of browsing your pictures increasing if you hold the direction buttons on the D-pad longer. This allows quick skipping through tons of photos in a blink of an eye. Besides, the gallery has a much more conveniently placed shortcut for accessing the picture details. The pictures can be viewed in both portrait and landscape mode and can be zoomed in if you wish to see more detail. There's also quite a good range of features in image editing. Browsing images is flawless; zooming in and out also doesn't suffer lags.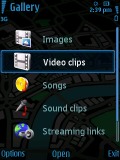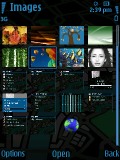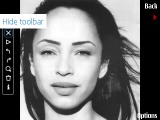 Image gallery in the 6210 Navigator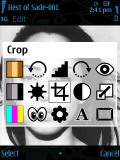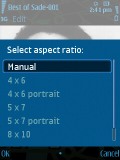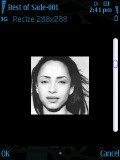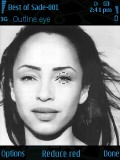 Image editing allows 15 modifying options
The file manager of Nokia 6210 allows you to do almost anything you can think of with your files. Copying, moving, creating new folders - you name it and you bet the phone can do it.
There is also an application manager to take care of the installed applications on the Navigator. Not much to talk about here, as it is identical to the one in any other Symbian device. Its functionality boils down to providing details about installed applications, removing them and keeping a log of movements in either direction.