On the road again
Nokia 6210 Navigator review: On the road again

Satellite meets compass
Obviously, GPS is the essence of the Nokia 6210 Navigator. Software-wise, it's equipped with Nokia Maps 2.0 - the latest Nokia application that provides electronic maps, as well as voice guided turn-by-turn navigation. Hardware-wise, the Nokia 6210 has got an illuminated GPS key that gives you one-touch access to Maps, as well as lights in blue one you've got a satellite lock. There's also a built-in compass - a novel feature that comes in handy for pedestrian use - the map view automatically rotates according to where the handset is pointed to.
The original Navigator was equipped with Route 66 software for maps and navigation. The only frown here is we liked the Route66 interface better, the navigation functionality however isn't hurt at all.
Nokia Maps 2.0 can either download maps interactively as you go much like the Google Maps or you can download all needed maps on a PC and load them to the handset via Nokia Map Loader. Either way, turn-by-turn navigation and voice guidance comes at a monthly price called license. The 6210 Navigator comes with a complimentary 6-month worth of that so you are covered at least in the beginning.
Nokia Maps 2.0 has extensive settings and functions but the accelerometer is of no use in this application (unlike Nokia N95), so don't go looking for auto rotation (there's no a manual screen rotation either). Furthermore, the font is quite small and using the phone for in-car navigation is not that comfortable. But the Nokia 6210 really shines when used for navigating around on foot.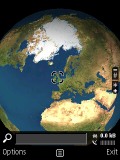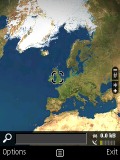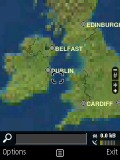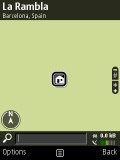 The Nokia Maps 2.0 interface • the digital compass is located in the left down corner
A-GPS is available using data connection for quicker initial satellite lock. Be aware that it involves a few kilobytes of traffic, so if you don't want to pay for that, you might prefer to switch the A-GPS off and rely solely on the GPS receiver.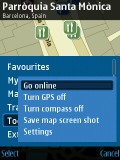 The "Go online" option actually turns the A-GPS on
The GPS receiver of the Nokia 6210 Navigator is doing its job with commendable accuracy. The sensitive GPS receiver will find you practically anywhere. Tall buildings are not that much of a problem anymore and, in most cases, you will get pretty exact bearings even in urban areas where these are a common sight.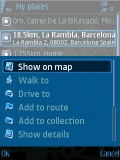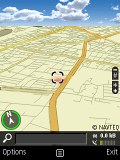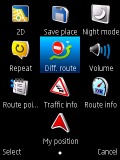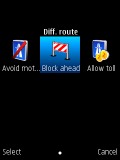 Some of the features in the Nokia Maps 2.0
In-car navigation with Nokia Maps offers turn-by-turn voice and visual guidance with extensive route-planning options including traffic information and dynamic re-routing.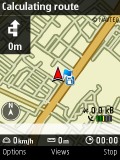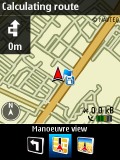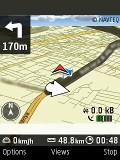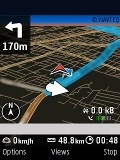 Calculating a route • night mode of the map displayed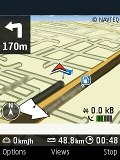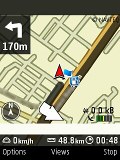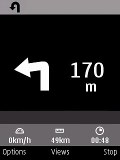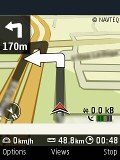 Following the calculated route using turn-by-turn guidance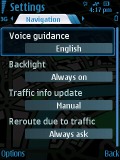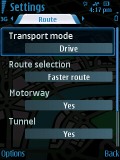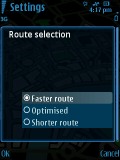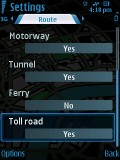 Some of the available options for route calculation
The Nokia Maps 2.0 comes with four different map modes: Map, Map 3D, Satellite and Hybrid. If you're driving Map 3D will probably be the best choice, while simple Map should be best for pedestrian use.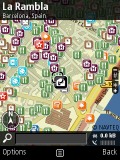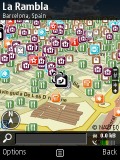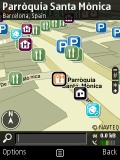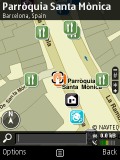 Map, Map 3D, satellite and hybrid views
Points of interest are a definite asset of Nokia Maps 2.0 but turning them all on could be a bit bothersome. Depending on the scale of view, a map can get really overcrowded with POI icons. Of course, the highly customizable software allows you to define which icons should stay on, and which won't be visible.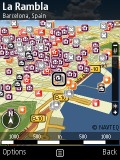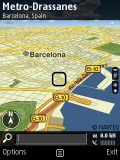 The overcrowded view with all POI displayed and switched off
One of the many categories in POI we found particularly curious is Internet/Wi-Fi.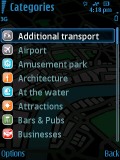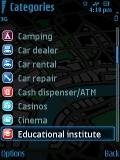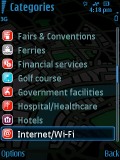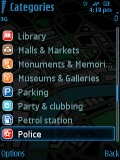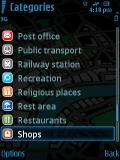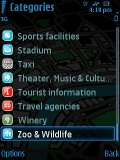 POI are really a strength of the Nokia Maps 2.0
The Favorites menu offers extensive options for storing places, routes and collections, along with the history of recent trips. Trip distance and duration are measured too, opting between total and average values.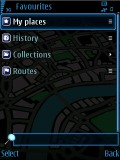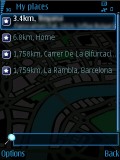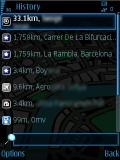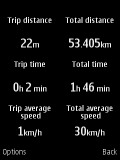 Favorites, My places, and History • The trip distance is only one of the many entries that are measured
One of the typical Symbian GPS applications onboard is the GPS Data application, which gives you raw satellite data (coordinates, time, latitude, etc). It also allows you to setup basic navigation routes - to either an already stored Landmark or to a set of GPS coordinates. It doesn't offer a map of voice guidance, as we said, it's pretty basic. It also integrates a Trip Meter, which has some pretty self explanatory functionality.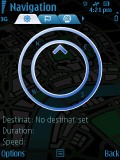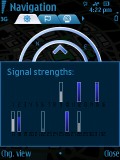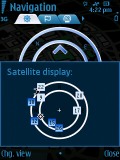 The locked satellites view modes
To summarize, our experience with the core functionality of Nokia 6210 Navigator was excellent. The display size and the lack of autorotation in navigation mode are among the few downsides that however hinder only in-car usage. As for pedestrian purposes, the Nokia 6210 Navigator is an excellent choice.
We put the 6210 Navigator through our usual GPS battery test to see how far you can get with it in GPS mode. When you are in your car, you can always charge it on the go, however power autonomy is important when you use your handset when you are out and about on foot.
We left the device at a standstill position with GPS satellites locked and the display constantly on. The 6210 Navigator kept going for 4 hours straight, which is a good result. You should bear in mind that if you are on the move, the expected battery life will be lower. Here are the results from several other GPS-equipped devices that we've tested:
Asus P750 - 6 h
HTC Touch Cruise - 3 h 30 min
HTC Touch Diamond - 2 h 20 min
HTC TyTN II - 4 h
Nokia E71 - 14 h
Samsung i900 Omnia - 4 h 20 min
Conclusion
Nokia 6210 Navigator was announced a year after its predecessor and brings a number of improvements in functionality. Nokia's Navigator line stays faithful to the slider form factor and design is a mixed bag of improvement (larger screen, notably thinner, matt rear surface) and decline (cheapo plastic, no lens protection, no stereo speakers).
In all fairness, Nokia 6210 Navigator is no more than slow and quiet evolution and that might not be just enough in a niche that seems to get crowded faster than ever. The compass, the accelerometer and the excellent 3 megapixel camera are questionably the right features to motivate an upgrade from the original Navigator. Wi-Fi would've definitely made a lot more difference.
The new Navigator still has its strong points (excellent pedestrian use) and it still is an impressive GPS-enabled package. One thing must be considered though. During the year that divides the two Navigators, a handful of competing GPS-enabled devices have made a strong claim that leadership in this segment will be much contested. We hate to say it, but the 6210 Navigator will have to find its way through a more hostile environment than its forerunner.