Final words
The Nokia XL is the best and the brightest of the new X family but, again, it's a step up from the Asha lineup rather than something to compete with Nokia's Windows Phone offerings or even most Androids.
The Nokia XL officially targets €110 ($150), though it's currently on pre-order at €130 ($180). Admittedly, there are few phones in this price segment to have a large 5" screen, especially dual-SIM ones.
The screen has good viewing angles and colors, though sunlight legibility could've been better. The low resolution is what hurts it the most though - getting a 5" screen suggests you'll be reading plenty of text and small type just looks off due to the low pixel density.
For performance we'll say this - it's not KitKat-on-Snapdragon smooth, but you can use it daily without annoying hang-ups or slowdowns. The Nokia XL also enjoys a rich app library, Windows Phone had a tougher start in its early days.
The camera was a half pleasant surprise too, the still camera can be a good 5MP shooter with some tweaking. The video camera doesn't cut it though. That said, it's miles ahead of what Asha phones could do (VGA at ~20fps at best, typically QVGA @ 15 fps).
There are a few other things you'll need to tweak when you buy the Nokia XL too, including syncing your contacts either manually or via an app. Getting a microSD card is also a must, the 1GB or so left available to the user is just not enough.
We do appreciate the Nokia HERE Drive app though - with a license for offline navigation of most of the world and a large screen with good viewing angels, the XL can easily beat a dedicated SatNav and twice as expensive Androids (don't forget to add the price of an offline navigation app when looking at other phones).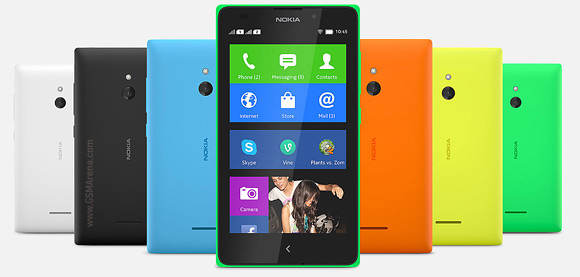 We snuck a peek at our recent shopping guide for inspiration of what can compete with the Nokia XL.
Nokia's own Lumia 625 is around 30% pricier than the Nokia XL, but it has LTE, its 5MP camera can shoot 1080p video, there's 8GB of built-in storage (microSD card slot too), plus the dual-core Krait will smoke the Cortex-A5s. This one has HERE Maps too, though only for one country.
The 4.7" WVGA screen is a little smaller, but the whole device is noticeably more compact and lighter. Oh, and it has Gorilla Glass 2 to boot.
The Nokia Lumia 625 runs Windows Phone 8, which is catching up to Android in terms of features and apps. Also, it's the third leading smartphone platform (even if it's a distant third). The XL runs Android but without the Play Store we have to wonder whether app developers will prioritize WP8's 8% or so market share over Nokia X's current 0% share.
The Moto G was probably the first device you thought of when you heard "cheap Android". For the specs it offers, it is indeed quite cheap with a 4.5" 720p screen and quad-core Cortex-A7 CPU.
Note that the cheap version only has 8GB of non-expandable storage, which is a deal-breaker. Also, "cheap" in this case is still more expensive than the Nokia XL. You need to pay extra for 16GB of storage (still limiting) or if you want dual-SIM (but you can't have both).
The Samsung Galaxy Grand Neo is the cheaper version of an affordable Samsung model, though it still costs more than the XL. It does have a quad Cortex-A7 processor with more RAM and can record 720p video. It comes in single-SIM and dual-SIM flavors.
The Xperia C is Sony's device in the same segment - a 5" screen and dual-SIM connectivity. It has a qHD screen (187ppi vs. 220ppi), 8MP/1080p camera and a quad-core processor over the Nokia XL. It's also thinner and lighter, despite having a bigger battery.
The Alcatel One Touch Scribe Easy is one of several relevant Alcatel options, but this one is right on the money. It's virtually the same price as the Nokia, has a dual-SIM option and very similar specs overall. It does have 720p video capture and a bigger, 2,500mAh battery, plus a capacitive stylus if you're into that.
If you can't find the Scribe Easy, the Scribe HD is also a good option - it's pricier, but with improved specs across the board.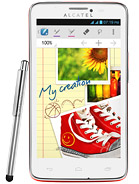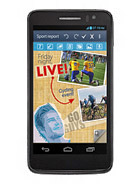 Alcatel One Touch Scribe Easy • Alcatel One Touch Scribe HD
The Acer Liquid Z5 is another option whose specs follow the Nokia XL recipe closely (down to the dual-SIM connectivity), but it adds front-facing stereo speakers.
For a particular subset of customers, the Nokia XL represents amazing value for money. In emerging markets with expensive data plans, people who need navigation daily will find great use in the XL.
Thinking more globally, the Nokia XL is just the right replacement for an Asha phone - it has a bigger screen, of a higher resolution, a better camera, improved performance and plenty more apps.
For those on a shoestring budget, it even looks like an attractive Android smartphone. The Nokia XL is certainly not for everyone, but it does find a niche spanning the gap between the last few premium (if you can call them that) feature phones and the smartphone entry-level. Nokia is taking a small gamble with the X family, but the XL could pay off with some market share and increased use of Nokia/Microsoft services - a win - win for both the companies and the consumers.