Display
The size is adequate for a mainstream top dog nowadays, the resolution isn't the highest it could be, but most people probably won't notice, the panel is an AMOLED, which right now feels more premium for most people, so... what's missing? A high refresh rate. Sure, one could argue that someone coming from a previous phone with a 60 Hz panel wouldn't notice anything 'wrong' here, and that's true, but this is perhaps the Poco F2 Pro's most significant omission.
The mobile world has moved incredibly fast in the past few months when it comes to high refresh rate screens, and even phones that are much cheaper than the Poco F2 Pro have it. Heck, the Poco X3 has a 120 Hz refresh rate while costing around half as much. Yes, it's an LCD screen, but at that price point, that's the norm. At the Poco F2 Pro's price point, AMOLEDs are much more prevalent. We assume that Xiaomi had to choose between this 60 Hz AMOLED and a higher refresh rate LCD, and we all know how that choice went. Perhaps the phone's release's timing had something to do with it too, but the point is even 90 Hz would have made this device feel more future proof than it is.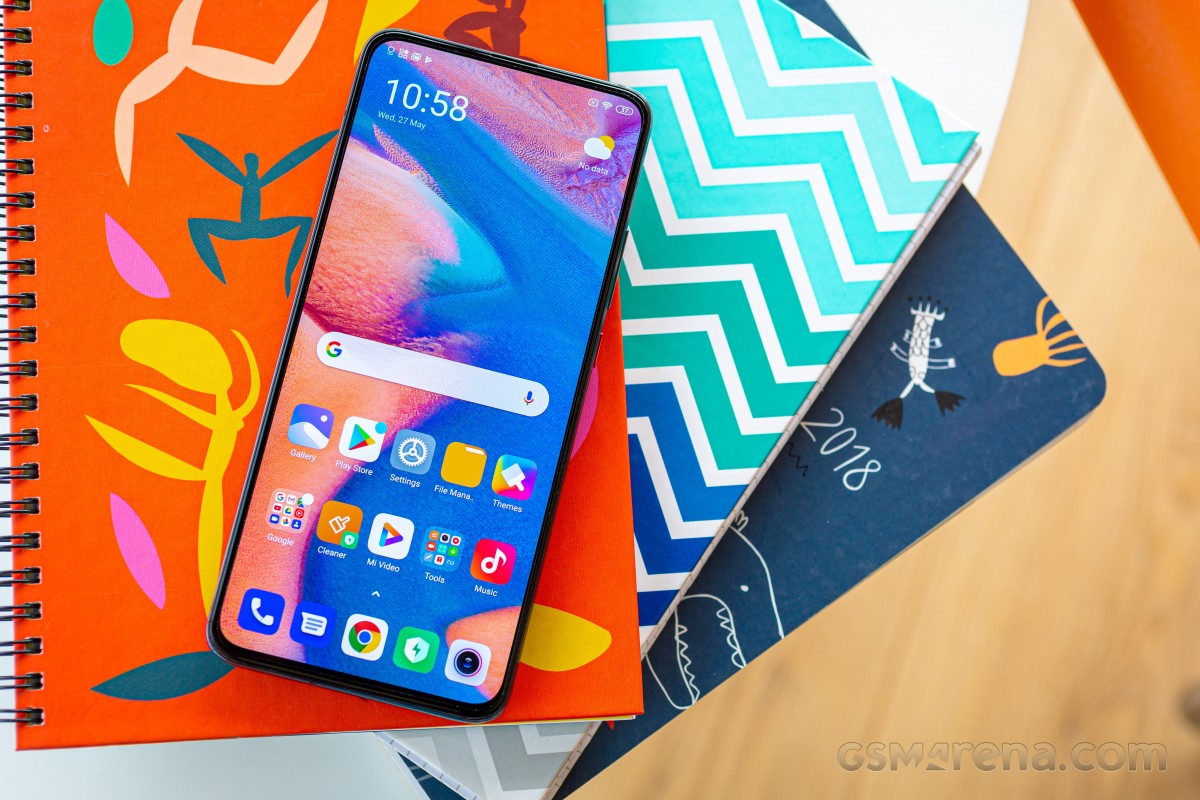 And this is not just a number on a spec sheet. Higher refresh rates make the whole experience of using a phone smoother. There's a pronounced difference in smoothness between the Poco F2 Pro and the Mi 10 Pro, and they both have AMOLED panels with a similar resolution and the same chipset at the helm. More on this in the Performance section.
Display features
Aside from this glaring omission, the screen used on the Poco F2 Pro is excellent. It's not as bright as some panels from proper, bonkers expensive flagships, but it gets close enough that you won't ever be left wanting for more.
Its color accuracy is decent, although the Auto color preset by default favors bluish whites. You can fix this by going with Standard. We just changed the color to Warm in Settings and called it a day - because the Auto preset is also supposed to vary the color temperature based on the ambient lighting around you. That feature we weren't actually able to 'see' in action - perhaps it just works in an incredibly subtle manner.
Our only small niggle is that the screen is a bit too bright when using it in a really dark room, even at the lowest brightness setting. The blue light filter works well, with a yellowish tinge and not orange-ish (if this matters to anyone). The auto-brightness defaults were mostly very good for us, with only minor tweaks necessary from time to time.
With MIUI 12, the Poco F2 Pro probably employs the most customizable Always On Displays on any device. You can also enjoy how that works with the new Super Wallpapers, showing a few scenes from either Earth or Mars, with progressions of these when you go from the AOD to the lock screen to the home screen.
The fingerprint sensor is in the display and is of the optical variety as you'd expect, and in our experience, it was flawless when our fingers weren't wet or even slightly moist. That's a common issue with optical sensors, though. This one is so accurate that it probably matches capacitive ones, but the unlocking speed could be improved. There's a specific sequence of haptic feedback happening while you press it, which feels unnecessarily long and could be optimized.
You can use face unlock if you want to, but we're not sure why you would - because you need to wait for the selfie cam to pop-up every single time, it's a much slower unlocking process than using your fingerprint, and it's also less secure.