Full throttle
ASUS Transformer Pad TF701T review: Full throttle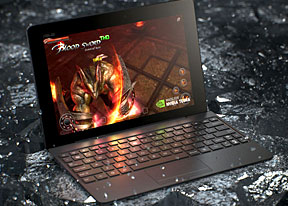 Still camera
The Asus Transformer Pad features a 5MP auto-focus camera, which shoots stills of up to 2592x1944 pixels in 4:3 mode. There's also a 16:9 mode available, which produces shots of 4MP with a resolution of up to 2592x1456. It's also capable of shooting 1080p videos at 30fps, as well as 720p at both 30fps and 60fps.
ASUS has remade the camera interface to fit nicely on the 10.1" display. It's divided into two parts. The left holds three large buttons - front/rear camera switch, camera effects and settings menu. The right part houses a zoom slider, and four shortucts. The first one of them gets you to the gallery, while below it are the shutter and camcorder keys. The last one is the shooting modes, which we'll take a look at in a second.
The module sitting behind the camera protection glass deatures a Sony-made BSI sensor with a 5-element lens and f/2.4 aperture.
The camera of the Transformer Pad 2 also offers an array of features and modes including Panorama, portrait and HDR. Asus has added an additional mode dubbed Beautification. Besides face detection, it's an advanced sort of facial recognition and lets you have some fun with eye enlargement effects as well as ski shine and post-process cheek blushing.
There's also Smart Remove, which removes objects from photos. In our testing it did a half-good job at it, as more complex compositions confuse the software. Still, it's a nice touch for more simple photos, where you want to remove unwanted objects that walked into your frame.
The photos that the Transformer Pad's camera outputs have an about average amount of detail for the 5MP league. The overly cold color reproduction, is another gripe we have with the samples and noise levels are fairly high, too. Certainly not a spectacular performance here, but then again we wouldn't recommend using a tablet as you main snapper anyway.









ASUS Transformer Pad TF701T camera samples
We already mentioned the Transformer Pad offers a built-in HDR mode. Here's a comparison of a scene with HDR off and on. The Transofrmer Pad does a decent job of the challenging scene, adding lots of extra detail in both the shadows and highlights. Contrast suffers a bit, but it's certainly not too bad.



ASUS Transformer Pad TF701T HDR off • on
Photo quality comparison
Check out how the ASUS Transformer Pad compares to the other 5MP shooters in our database. You can also see how it stacks up with 8MP and 13MP cameras as well. The tools' page will tell you all you need to know.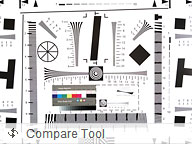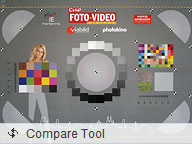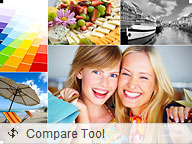 The ASUS Transformer Pad TF701T in our Photo compare tool
Video camera
The 5MP camera of the ASUS Transformer Pad is capable of shooting 1080p videos at 24fps.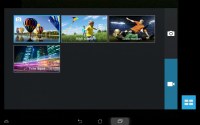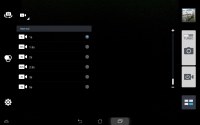 ASUS Transformer Pad camcorder interface
Videos are stored as .mp4 using the h.264 (Baseline Level 3 for 720p, Baseline Level 4 for 1080p) and records mono audio at 96kbps, 44KHz.
Continuous auto-focus is available here as well, but you can switch to Smart-AF, allowing you to set a single point using the touchscreen.
Unfortunately the quality of the actual videos recorded with the camera isn't spectacular. Metering is too enthusiastic and clips end up overexposed more often than not, while the level of detail isn't anything worth writing home about. White balance isn't too great either and while noise is kept neatly under control it's not enough to save the day here.
Here's the untouched 1080p video sample (0:09s, 16.1MB) video sample taken directly from the Asus Transformer Pad.
Video quality comparison
We've added the ASUS Transformer Pad to our video quality comparison tool. Here, it's pitted against the Samsung Galaxy Note 10.1 2014 Edition and the outgoing Apple iPad 4.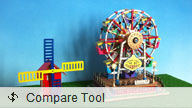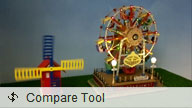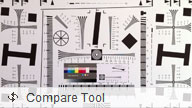 The ASUS Transformer Pad TF701T in our Video quality compare tool