Managing expectations
HTC Desire 616 dual sim review: Managing expectations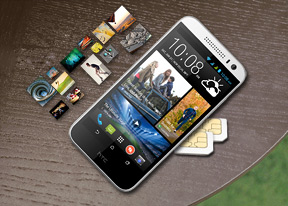 8MP camera with puzzling issues
HTC has had its ups and downs with smartphone cameras but the Desire 616 dual sim should have been easy - a regular 8MP shooter, no UltraPixels or deciding mid-way to switch to a 13MP camera (the One series is a bit of a mess right now).
Our first negative impression was the camera UI - it's based on the previous generation of the interface with some modifications. The left viewfinder column holds shortcuts for Normal mode, Live photo, "Face beauty" and panorama. While in normal mode you have access to a few more controls in the top right part of the screen - smile shutter, HDR mode, front/back camera toggle and flash mode.
The UI feels pretty feture-rich if a bit cluttered. Digging into the settings we find a pleasing amount of options, including something called Zero shutter delay. In some situations having this feature enabled did speed up the shot-to-shot time but if the camera had to refocus the advantage was usually lost.
So why didn't HTC enable this by default? We snapped a few photos with the feature disabled and enabled to see if it had any effect on image quality. Since we can't see a tangible difference, we can only assume this feature draws more power or HTC would have no reason to ever disable it.



Zero shutter delay test: feature off • feature on
The Live photo was an interesting option too. The phone instructed us to hold still so we assumed we're getting a GIF. Instead we got a six second video that does the effect below. We wonder how useful this really is but what really bugged us is that while taking a Live video the screen is disabled.
The phone does offer tracking autofocus - you tap and hold on an object and the camera will begin tracking it.
None of that matters as the real downfall of the HTC Desire 616 dual sim camera is the image quality. Photos have a relatively high amount of noise in them with extra sharpening on top of that. Fine detail is quite low for an 8MP shooter. Colors are oversaturated and the red tends to come out brown or slightly purple.
Our unit seems to have a lens issue as part of the image was often just out of focus. For some images the whole frame was out of focus, ruining the shot. Even when everything turns out alright with equal sharpness across the frame, the photos are nothing to write home about.





HTC Desire 616 dual sim camera samples





HDR test: off and on • off and on
Photo quality comparison
The HTC Desire 616 dual sim can have its pick of 8MP shooters to challenge. The first chart looks okay with only small traces of the lens issue but do note that this is the best of several shots we took. The next chart seems undersaturated and with a bluish tint (obviously a particularly bad choice of white balance). The third chart looks okay, though the noise and noise reduction become quite evident in parts of the image.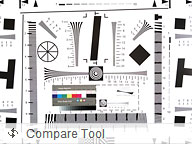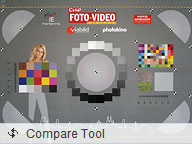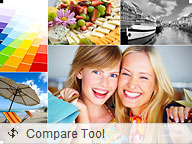 The HTC Desire 616 dual sim in our Photo compare tool
1080p camera in name only
The first warning sign is that 1080p videos are recorded into 3GP files - that's a format from the early days, long made obsolete by modern MP4 or MOV based files. Still, videos are shot at a healthy bitrate of 17Mbps (which is what the Galaxy S5 uses) and audio is captured in stereo at 128Kbps and 48kHz.
While those numbers sound good on paper, the reality of the video quality doesn't live up to either 1080p or 17Mbps. Jaggies on diagonal lines and general lack of detail make this seem more like an upscale job than true 1080p video.
The autofocus does something strange - instead of jumping back and forth to find focus it starts a continuous jitter that's a bit difficult to spot at first but can be quite annoying to look at.
And here's a short 8 second video sample to view in a desktop video player. Note that the 3GP format support isn't as good as that for more popular codecs and some of the video players we use for the test had issues with it.
Video quality comparison
The third image shows just how far the HTC Desire 616 dual sim camera is off the 1080p mark. The lack of resolution is a bit harder to spot in more natural images (the first two) but a good 720p shooter can give the Desire 616 a run for its money.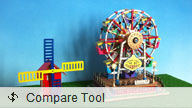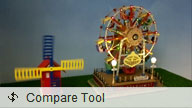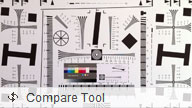 The HTC Desire 616 dual sim in our Video quality compare tool